For the first time since the golden generation of the early 2000s, England head into a major tournament as one of the favorites. Gareth Southgate's new wave of youthful stars will look to take Euro 2020 by storm and go at least a step further than they did at the 2018 FIFA World Cup.
The Three Lions have the opportunity to exact revenge for their semi-final loss, having been drawn in the same group as Zlatko Dalic's side. England and Croatia will lock horns at Wembley Stadium later this week in what promises to be an intriguing Euro 2020 opener for Gareth Southgate and Co.
The 50-year-old is blessed with an embarrassment of riches and has the enviable task of leading arguably the most talented pool of players England have had in recent years. However, the Three Lions are sweating over the fitness of Jordan Henderson and Harry Maguire, who are both recovering from injuries.
Both Henderson and Maguire are leaders in the dressing room and are integral members of the squad. But it goes without saying that there is an element of risk involved in calling them up for a major tournament with minimal match practice under their belt.
Anything can happen in the world of football, and I've been in such situations in my playing days, but players are at their brilliant best only when they are 100% fit. Henderson and Maguire could well play starring roles for England at Euro 2020, but as things stand, Southgate would be well advised to give them a bit more time to return to full fitness.
In the absence of two key players, England are likely to revert to a 3-4-3 formation against an impressive Croatia side. On that note, here's my take on the strongest possible XI for England in their Euro 2020 opener against Vatreni:
---
Goalkeeper: Jordan Pickford | Everton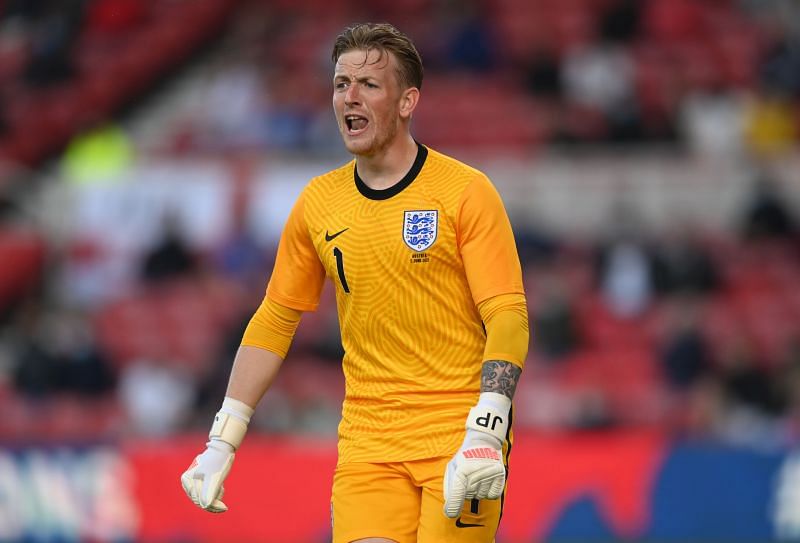 England's first-choice goalkeeper has to be Jordan Pickford. He had a good second half of the season with Everton and even worked with a sports psychologist to fine-tune his game.
He has been a reliable player for Gareth Southgate over the years and should retain his spot between the sticks for England.
---
Right center-back: Kyle Walker | Manchester City
Kyle Walker would prefer to play at right-back, but assuming Harry Maguire misses out against Croatia, the Manchester City man will have to deputize as a right-sided central defender. He's played there in the past and is best suited to the role, as it would allow him to exploit the right flank if the opportunity were to arise.
Comfortable on the ball and not afraid of venturing with it into the opponent's half, Walker might have a crucial role to play for Gareth Southgate at Euro 2020.
---
Center-back: John Stones | Manchester City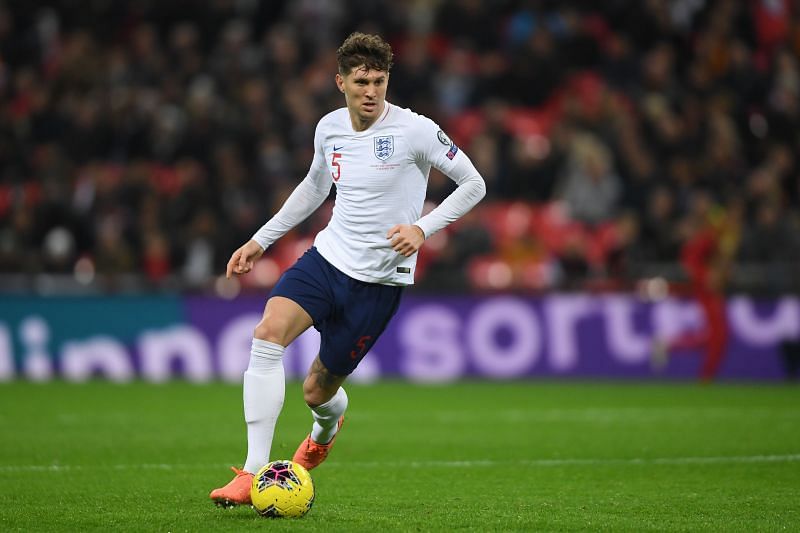 John Stones has undergone a remarkable transformation in the past 12 months and is likely to be the leader of the England backline in the absence of Maguire. He's developed a good relationship with Ruben Dias at Manchester City and is more assertive than what was the case earlier. Stones has simplified everything and eradicated most of his errors from the game, making him the perfect candidate to marshal the England rearguard.
There was a time when the 27-year-old was tentative and hesitant, but his decisiveness on the ball has been the biggest difference to his game this season.
---
Left center-back: Tyrone Mings | Aston Villa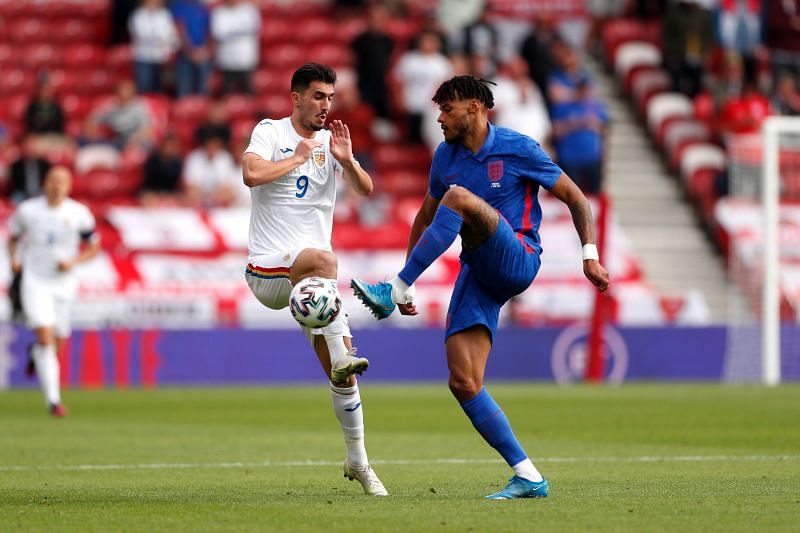 Tyrone Mings is my pick to complete the three-man backline. The Aston Villa man is left-footed and adds a natural balance to Gareth Southgate's team with his aerial ability and leadership qualities. In my playing career, I liked to be around players who communicated well with the rest of the team. Mings' vociferous nature is an important aspect of his game, so he could be the perfect candidate to partner Walker and Stones.
The problem for Mings, though, is his concentration. Euro 2020 is an unforgiving stage and he will be coming up against some of the best players in the world - it's absolutely merciless and the smallest of errors could be punished severely.
Will he be able to iron these little lapses out of his game? He needs to follow John Stones' lead and try not to get himself into too many muddles.
---
Also Read: Strongest possible starting XI for Italy | UEFA Euro 2020
Right wing-back: Reece James | Chelsea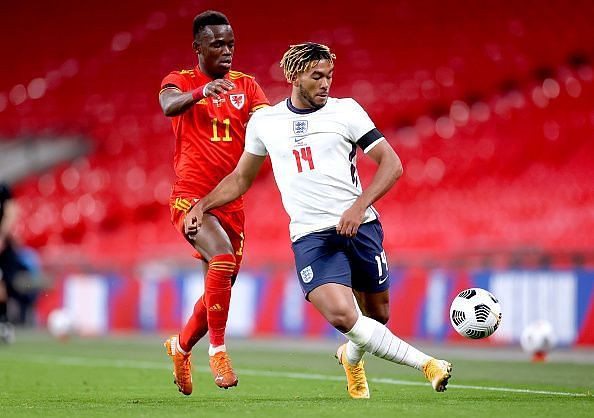 With Trent Alexander-Arnold out, I'm going with Reece James to start against Croatia as a right-wing back. I remember watching him play against Newcastle United a few months ago, and what stood out for me was how he timed his runs. He selects them very carefully and it goes without saying that he's an intelligent player blessed with great fitness and stamina.
He's coming into the tournament on the back of a brilliant outing in the UEFA Champions League final where he stifled an attacker as good as Raheem Sterling. Kieran Trippier, on the other hand, is extremely good at what he does and in major tournaments, a manager might tend to go back to someone who has been reliable for him over the years.
I've worked with Gareth Southgate before and he's a very measured individual. He is much more experienced now and will make his calls without any pressure whatsoever. I admit that I could be wrong, but Reece James peaked in the UEFA Champions League final and should get the nod ahead of Trippier.
---
Central midfield: Declan Rice | West Ham United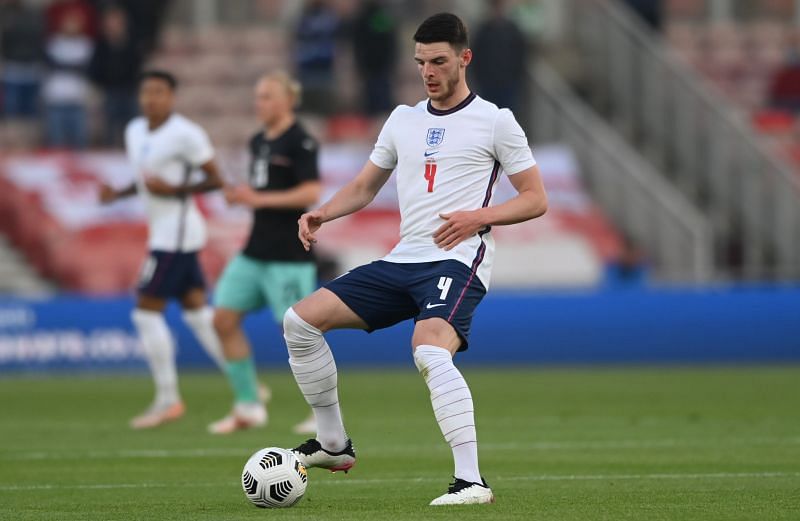 Whatever the formation is, Declan Rice will function as a sitter for England. He was born to pass a football, but there's another side to his game that has come to the fore under David Moyes for West Ham United. He has a great desire to track back and slot in as another central defender when the situation calls for it.
That is very important at this level and in major tournaments like Euro 2020 where teams could so easily be hit on the counter. I don't think Gareth Southgate will want to be too attack-minded, so he will look to respect the opposition.
Croatia are an experienced side and are known for managing and slowing down games in midfield. The likes of Luka Modric, Marcelo Brozovic and Mateo Kovacic are capable of running any game of football. That said, Rice has an important role to play as he prepares to enter his first major tournament for England.
---
Central midfield: Mason Mount | Chelsea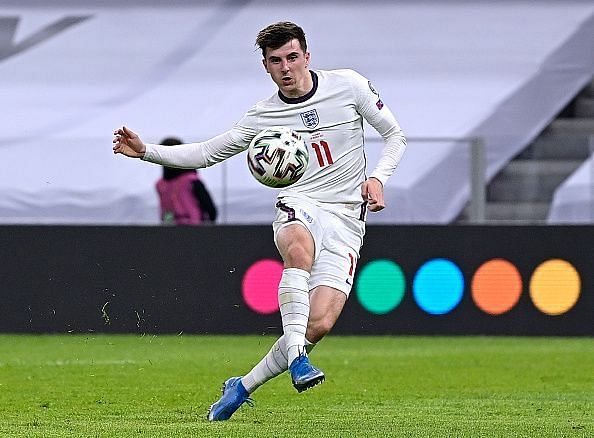 Mason Mount is a tremendous player and a footballing allrounder. I've been hugely impressed with his development since he burst onto the scene under Frank Lampard. His versatility allows him to morph into any position with consummate ease. There was so much talk about his place in the Chelsea side when Thomas Tuchel took over, but he's proved that he's a proper player who can take it all in his stride and play in any position.
Don't underestimate what Mount can do defensively as well. I'm a big fan of Kalvin Phillips and he might get a chance to play at some point in Euro 2020, but I want England to have a proper go. Mason Mount's drive, quality on the ball and his ability to pick the right passes could give opposition teams plenty of problems at Euro 2020.
---
Left wing-back: Luke Shaw | Manchester United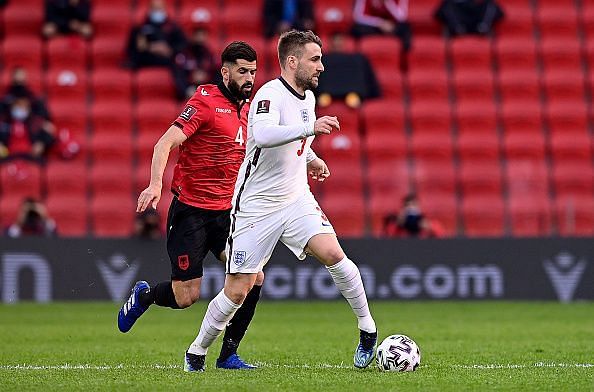 Luke Shaw narrowly gets the nod at left-wing back as he's a more complete package than Ben Chilwell, who in my opinion is more of a risk-taker. His fitness is no longer a concern, as he showed with his performances for Manchester United in the 2020-21 season.
Shaw has responded to Alex Telles' arrival at Old Trafford by taking his game up a notch. He's very good defensively and has no problem getting up and down the line, indicating that he's in prime physical condition ahead of Euro 2020.
---
Right wing: Phil Foden | Manchester City
Gareth Southgate is spoilt for choice in terms of attackers. He faces a difficult decision to pick just three attackers from a star-studded pool of players, but he's reaping the rewards of England's new wave of youth and will relish the opportunity.
Phil Foden has been carefully looked after and nurtured by Pep Guardiola over the past few seasons. He has now developed into one of the best players in the Premier League with his brilliant performances, winning many admirers in the last 12 months. He's a technical gem and a beautiful natural talent who has really upped his goal count this season.
I'm a little bit concerned about not putting enough pace in the front three, but Foden is deceptively quick, and watching him run with the ball at his feet is some sight. He's not the quickest player around but he's got a whole skill-set to compensate for his lack of pace.
If England change their system and decide to play a three-man midfield, Foden could slot in centrally if the situation calls for it.
---
Striker: Harry Kane | Tottenham Hotspur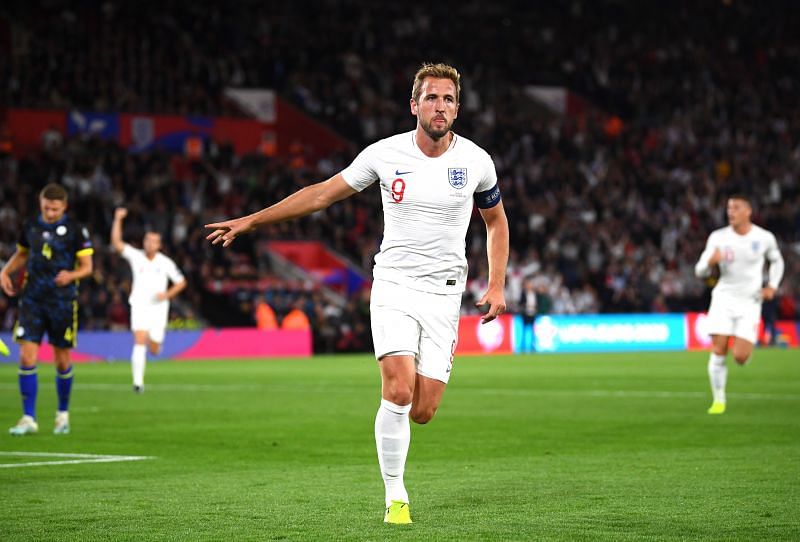 Harry Kane won the Golden Boot at the 2018 FIFA World Cup and is coming on the back of winning his third Premier League Golden Boot. He was a member of the squad in 2016 and will have flashbacks of how things unraveled for England and Roy Hodgson against Iceland. Kane will reflect on that as a leader and look to inspire his side to great things at Euro 2020.
England play each of their three group games at Wembley Stadium, so Kane will look to use the crowd and the atmosphere to get his side going. He's a beautifully pure striker of the ball and will look to get his hands on yet another Golden Boot to add to his collection.
My only worry is that he can't afford to drop back as much as he did for Tottenham Hotspur in the 2020-21 season.
At club level, Kane has runners like Son Heung-Min and Steven Bergwijn to pick out. If he starts alongside the likes of Phil Foden and Jack Grealish for England, he needs to stay central and allow his teammates to pick him out inside the penalty area.
---
Left wing: Jack Grealish | Aston Villa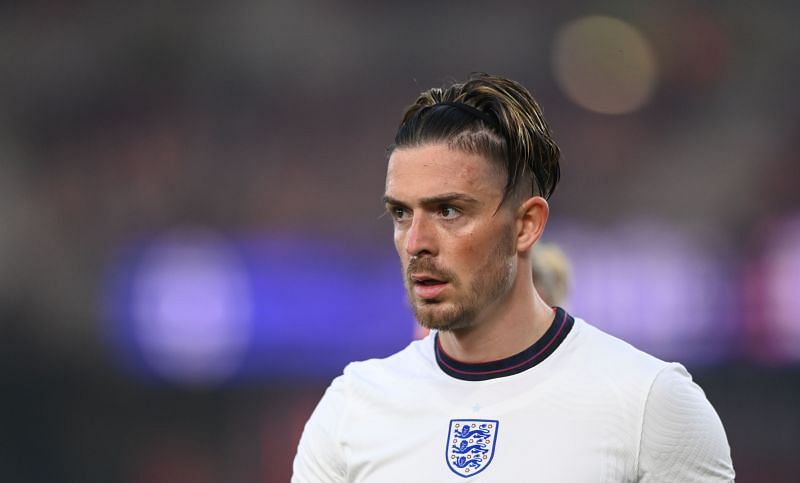 The likes of Marcus Rashford and Raheem Sterling are fantastic players in their own right, but it's 'Jack Grealish' time for England at Euro 2020. I've always been a big fan of him and he has all the tools to steal the show with his dribbling ability and the way he protects the ball. He invites defenders to have little nibbles and is someone who wants to engage as soon as he gets on the ball.
Grealish has been guilty of going down too easily in the past, but that's just the way the modern game is. England's technical talent in terms of set-pieces coupled with the Aston Villa captain's ability to win free-kicks could become a force to be reckoned with. The package he brings is something special and I expect him to take off at Euro 2020.
There are a few players like Jadon Sancho and Bukayo Saka who I didn't even mention, so it's quite clear that this is an immensely talented England squad. The players are coming on the back of a grueling season, but it's about to go to another realm in terms of intensity at the European Championships.
That said, this is a squad with the perfect blend of youth and experience under a manager who is much more experienced than what was the case in 2018. There's always pressure on England to deliver, but I wish them all well!
---
Also Read: Strongest possible starting XI for France | UEFA Euro 2020