UEFA could punish PSG and Manchester City for breaching FFP rules
11.57K //
06 May 2014, 15:38 IST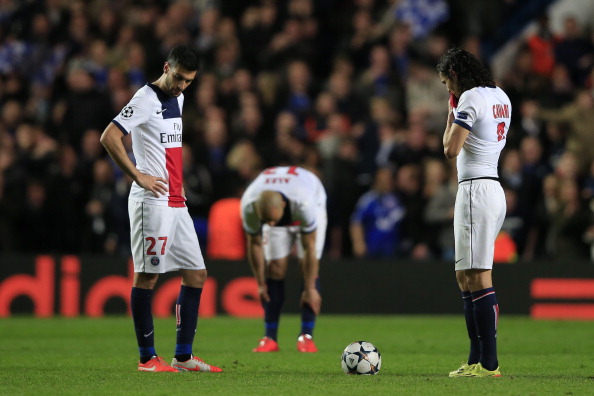 Manchester City and Paris Saint German have been found guilty of failing to comply with FFP (Financial Fair Play) rules and could be penalized accordingly by UEFA.
The board met on Tuesday and have come to a decision on the matter which inflicts heavy blow on the two monetary giants.
The sanctions include :
€60m fine

UCL squad limited to 21 players
Earlier, UEFA's club financial control board had issued settlement offers to both the clubs along with 20 others who were found guilty of breaching the FFP rules.
Earlier, Paris Saint Germain had signed a back dated deal with Qatar Tourism Authority worth up to 200 million euros a year in order to clear their 130 million euros losses over the year. The CFCB, however, deemed that the fair market value of that deal is no more than 100 million euros.
City have posted losses of  £149?million over the 2011-12 and 2012-13 seasons with a large chunk of it presumably coming from adding players like Sergio Agüero, Samir Nasri, Gaël Clichy, Javi Garcia and Matija Nastasic along with paying them huge wages.
The club was also being closely monitored for their 10-year, £350?million sponsorship deal with Etihad which was believed to have been penned only in an attempt to balance their books and show compliance with FFP rules.
Reports of disagreements have also emerged where Manchester City have rejected  the proposed €60m fine (over 3 yrs) and the  reduction of Champs League squad from 25 to 21.
L'Equipe: PSG FFP punishments: 1) Wage Bill Restrictions 2) €60m fine 3) #UCL squad size limit (21) 4) Transfer controls #PSG #FFP

— Get French Football (@GFN_France) May 6, 2014
Man City's FFP sanctions: 21-man CL squad instead of 25; 60m euro fine over 3 years; no rise in CL squad wage bill allowed. Same as for PSG.

— Martyn Ziegler (@martynziegler) May 6, 2014
About to get very ugly between #MCFC and Uefa re FFP. City so far rejecting proposed €60m fine (over 3 yrs) & reduction of Champs Lge squad

— Oliver Kay (@OliverKayTimes) May 6, 2014