Stats: Which Premier League away fans were the worst behaved in the past two seasons?
4.59K //
30 Mar 2015, 18:52 IST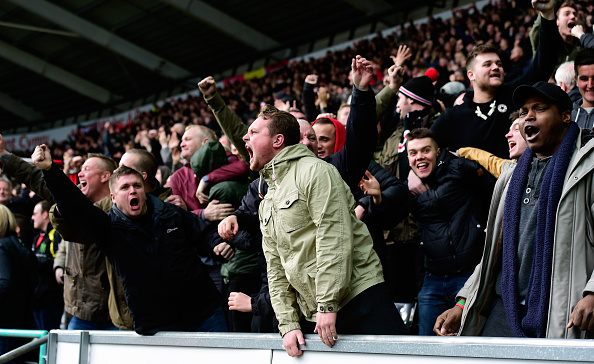 According to some numbers published by the British Transport Police, Manchester United are the worst fans when it comes to travelling support. In all, a total of 36 incidents of misbehaviour were reported in the past two seasons.
The incidents reported were on the rail network. A majority of the fans in the United Kingdom generally make the trip to other parts of the country by train and there are cases when banter gets out of hand with supporters getting involved in altercations with rival fans.
Manchester City were second with 30 incidents reported while Sunderland are the third worst travelling fans with 28 incidents to their name. They were closely followed by Newcastle with 27 to complete a northern Top 4.
Among the London clubs, Chelsea are sixth with 24 incidents reported while both Arsenal and Tottenham complete the Top 10 with 18 reported incidents.
Championship club fans are far worse than Premier League fans
The EPL clubs, however, come nowhere close to Championship clubs with Leeds leading the pack with 77 incidents in the past couple of seasons. Birmingham City are second with 40 while Nottingham Forest had 35 reported incidents.
EPL CLUBS WITH MOST REPORTED INCIDENTS IN PAST TWO SEASONS

| RANK | CLUB | INCIDENTS |
| --- | --- | --- |
| 1 | Manchester United | 36 |
| 2 | Manchester City | 30 |
| 3 | Sunderland | 28 |
| 4 | Newcastle | 27 |
| 5 | Aston Villa | 24 |
| | Chelsea | 24 |
| 7 | Stoke City | 21 |
| 8 | Everton | 19 |
| 9 | Tottenham | 18 |
| | Arsenal | 18 |