Striker of the year: The nominees
5.09K //
25 Dec 2012, 18:30 IST
2012 has been a jolly year for strikers. While some have chosen to make big money moves, some have stayed loyal to their clubs, and continued to deliver the goods. Some have performed outstandingly at the club level, some internationally, and yet others at both. Some have benefited from excellent service from the supporting cast, while others have blazed their own paths and carried their team mates along for the journey. Goals have been scored, trophies have been won, and defenders left chasing shadows. Among all this carnage, some have stood apart as shining beacons of their trade. Here are five of the very best.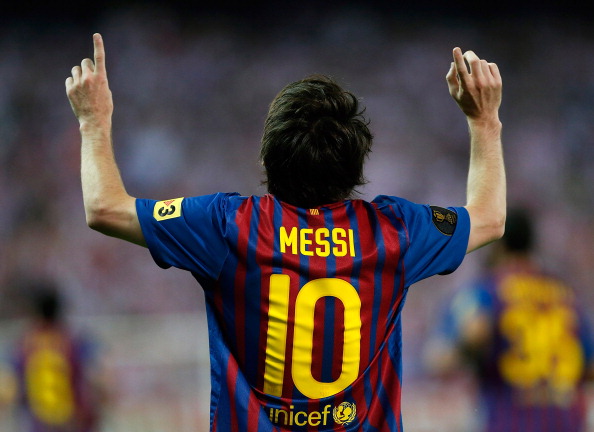 25 years old, and already in the hall of footballing legends, there seems to be no stopping Lionel Messi. With an unbelievable 91 goals from just 69 games in 2012, Messi surpassed Gerd Muller's tally of 85 in a single year. Although the '11/'12 season did end in disappointment for the Argentine, as his team lost out to Real Madrid in the La Liga race and failed to get past the Chelsea bus in the Champions League semi final, he and the Blaugrana have bounced back stronger than ever to storm to a seemingly unassailable lead in this season's league race.
Messi has been instrumental to their success, with 79 of his 91 goals coming for the club, in just 60 matches. As if winning every possible accolade on the planet was insufficient, Messi has also silenced the critics of his national team performances with 12 goals in 9 games for the Albiceleste, which is twice as many as he had ever scored for the South American nation in any single year before. Definitely one of the top strikers in the world, and an outstanding performer in 2012.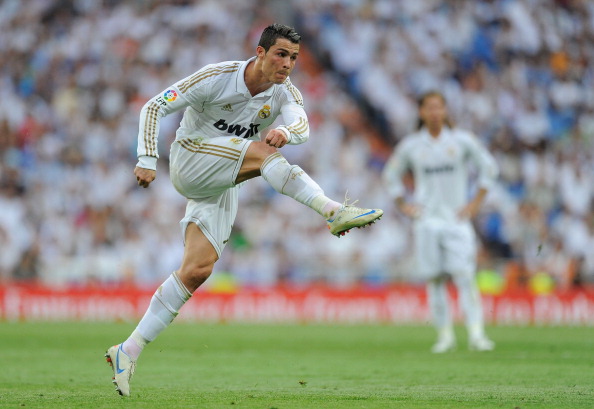 While he may not have broken any scoring records this season, helping Real Madrid to their first league win in four years, and the first since his arrival, will undoubtedly be his proudest memory of 2012. While Real Madrid failed to make it past Bayern Munich in the semi final of the Champions League, falling to a penalty shootout, it was Ronaldo who gave it his best shot and lifted his team, as he has all year. Real also won the Supercup this season, beating none other than Barcelona, with Ronaldo's superb run earning him the winning goal.
In fact, Ronaldo has often been carrying a star-studded Real Madrid on his back all season, and on the few occasions that he has failed to deliver, has seen his team struggle beyond measure to grind out results. This is even truer on the international scene, where, at Euro 2012, he scored a brace in the final must-win group match, and then in the quarter final, dragging Portugal through with sheer determination. The penalty shoot-out loss at the hands of Spain would have hurt, but Ronaldo's reputation as one of the best in the world only grew in stature.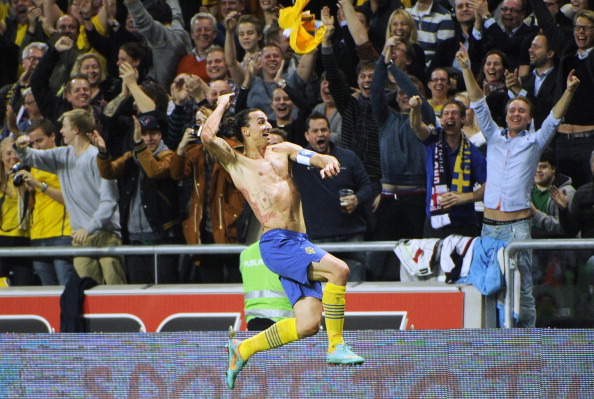 When PSG chose to sign up Zlatan Ibrahimovic from AC Milan in the summer transfer window, and make him the second highest salaried footballer in the world, there were a few eyebrows raised. It hasn't taken long for Zlatan to silence his detractors though, and with 20 goals and 9 assists for the French club alone in just 23 matches, has proved that he is still one of the best strikers in the world. Talks of Real Madrid being overly reliant on Ronaldo pale in comparison to the amount of dependence PSG have on this classy Swede, who, along with a stubborn defence, has dragged them to the top tiers of the title race.
Internationally as well, it has been a fantastic year for Zlatan, as his performances in the Euro qualifiers, and then the Euro itself, garnered him many plaudits, and in spite of Sweden crashing out in the group stage, a spot in the Euro 2012 team of the tournament. 2012, however, will mainly be remembered for that one match against England in which Zlatan scored all of Sweden's goals in a 4-2 win, including that incredible overhead kick with his back to goal that looped over Hart and into the net.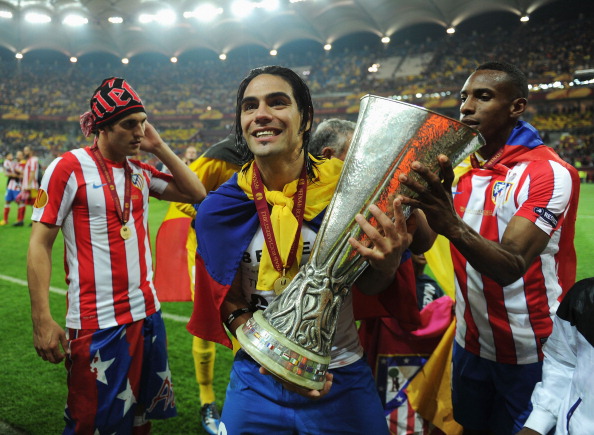 A tally of 49 goals in 2012 may pale in comparison to Lionel Messi, but when one considers the fact that Cristiano Ronaldo, who plays amid a galaxy of stars, has just 60 goals for all of 2012, one realises just how good Radamel Falcao has been this year. Undoubtedly one of the best buys in last year's summer transfer window, Falcao has become integral to Atletico's success, even taking them ahead of  city rivals Real in the La Liga standings this season.
The highlights of the season for this prolific Colombian have both been at the European stage, first when Atletico beat Athletic Bilbao to lift the Europa League Cup with no little help from Falcao. Then, when the UEFA Super Cup came around, pitting them against Champions League winners Chelsea, Falcao took his game to a whole different level, scoring some delightful goals to set up a 4-1 victory, and some well deserved joy for the Atletico fans.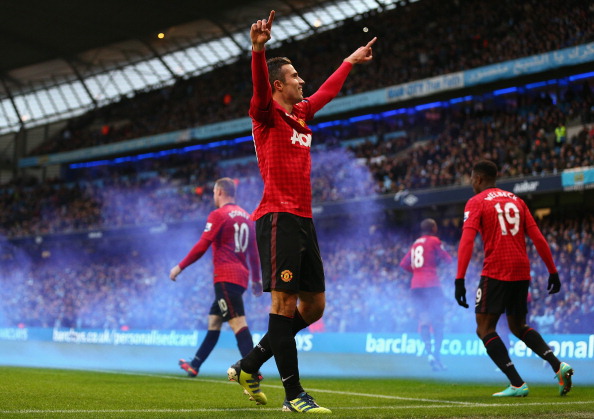 From being the star of London to the saviour at Manchester, the little boy in Robin van Persie has made an incredulous journey this year. While many would have laughed their socks off if told at the turn of the year that the flying Dutchman, who 'scores when he wants', would have left the Emirates for Old Trafford, the move did materialise on the back of a fantastic season for Wenger's protege. With 19 goals in the first half of the year, Sir Alex Ferguson broke his usual transfer policy of signing young players, snapping up the striker in spite of stubborn resistance from the Gunners.
It was a move that was worth its weight in gold, as RvP has been instrumental to United's campaigns this season, scoring a total of 15 and setting up another 6 with the Red Devils. While the likes of Suarez have done well on a personal level, the effect of RvP's presence on United's play has been so immense that one wonders how this season would have been for them if not for the stylish striker. Invaluable contributions such as a hat-trick in a late 3-2 win over Soton, a brace in a comeback 2-1 win over Cluj, the winner in a 1-0 win over West Ham, and the most enjoyed late free kick winner in the 3-2 win over Manchester City at the Etihad only serve to embellish his prowess.