Newcastle United midfielder Bruno Guimaraes revealed his reason for chosing 39 as his jersey number for the Magpies in an interview earlier this year.
Guimaraes arrived at Newcastle on a €42 million transfer from Olympique Lyon in January 2022. The 25-year-old has been a standout performer for Eddie Howe's side since.
In 59 games across competitions, the Brazil international has racked up an impressive 10 goals and six assists. That includes four goals and five assists in 32 league games last season as the Magpies qualified for the UEFA Champions League for the first time since the 2003-04 season.
In a February interview published in the Player's Tribune, Guimaraes opened up about his "weird" jersey number and the reason he chose the same:
"I know people think it's a weird number for a footballer. But, for me, 39 is special — no, it's more than that. It's magical."
Guimaraes said:
"The number 39 gave me everything in life. It got me here to Newcastle. It fed me, clothed me, and paid for three-hour bus rides to pursue my dream. #039 was the dispatch number of my father's taxi in Rio de Janeiro."
Speaking about his tough upbringing, he added:
"My mother worked in a motorcycle shop. My father, of course, was a taxi driver. In Brazil, especially in Rio, this is a tough life. You work basically all day and night. But that yellow taxi kept my dream alive."
It has been reported that Guimaraes will be earning an annual salary of £6,240,000 in 2023 as part of his contract with the club.
---
What did Bruno Guimaraes say after Newcastle United's loss to Manchester City?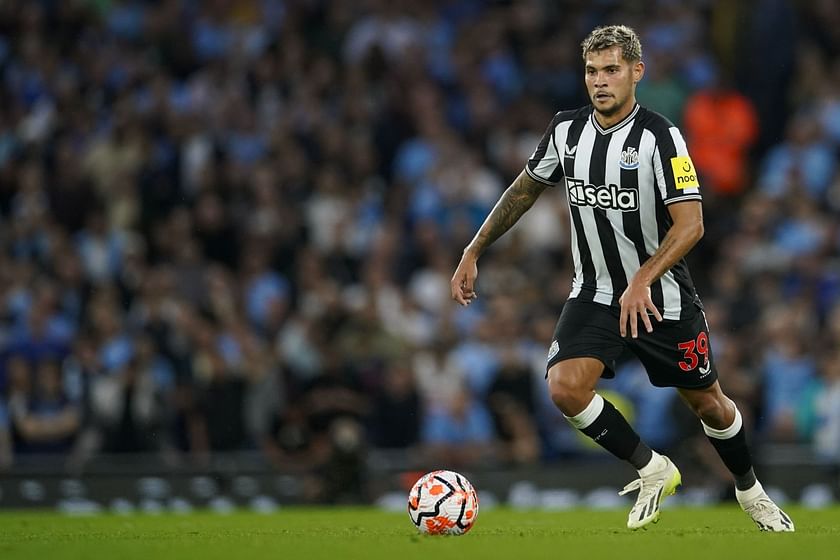 Bruno Guimaraes is yet to provide a goal contribution this season after two league games.
The Magpies opened their campaign with a 5-1 home win over Aston Villa before losing 1-0 at defending champions Manchester City last weekend. Despite the narrow defeat at the Etihad, Guimares chose to dwell on the positives, saying (as per The Mirror):
"A tough match against one of the best teams in the world today, we know we can do much better and we will work to meet the expectations this season."
The Magpies will be playing Champions League football this season for the first time in nearly two decades. Bruno Guimaraes and Co. will hope to leave a good account of themselves and become regulars in the competition after their impressive fourth-place Premier League finish last season.
Edited by Siddharth Dhananjay