The underrated brilliance of Rafa Benitez
1.87K //
22 Jul 2013, 18:08 IST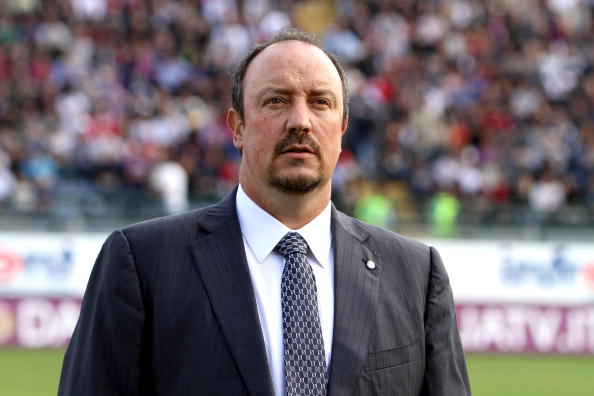 Can greatness in modern world be achieved by self proclaiming yourself as the greatest? Does hard work no longer guarantee the limelight? 
In my opinion, one doesn't have to be Mohammed Ali to put one's name amongst the greatest..
Remember the 2005 Champions League semi-final?
When a commentator appreciated a calm headed man in his 40s after his side went through to the finals.
"..Tonight Liverpool are the special ones.."
8 years later, when the same man was standing in the technical area of Amsterdam Arena, he was unaware that he was about to add an unbelievable, yet unnoticed record to his name.
Rafael Benitez has been a man who did not had a much share of spotlight to his account (at least for positive reasons). This managerial prodigy hit the headlines when under his tutelage, a low on confidence Valencia claimed a jaw dropping La Liga title. And since then, he had been proving himself from time to time, that his name deserves to be amongst Europe's elite.
He took over the bats after a delightful spell at Tenerife, earning them promotion by sealing the third spot. And his potential was realized by Javier Subirats, the chairman of Valencia. Although Benitez didn't had much success with his former employers; which surely was a concern for the fans, Javier knew that he had made a right move.
His fresh transfer policies and innovative attacking minded philosophy rejuvenated Valencia, as they clinched the title within 2 years since his takeover. Valencia then ended the myth of  the La Liga being "two horse race" as two seasons later, Benitez's boys marched towards a second league success, this time, wrapping up the title with 3 matches to go.
But soon , Rafa packed his bags and arrived in the city of Liverpool, where he had inked a contract to supervise the shaky Liverpool side for three years. His task was more than just achieving European football; he had to pick up the pieces and plaster them together. With club captain Steven Gerrard set to leave Anfield, he had to adjust himself quickly.

But his tactical genius crossed every level of excellence when his side stunned the world by winning Europe's premier club competition in the most dramatic fashion. This not only ensured that his key players stayed, but also let him  recruit new faces for Merseyside.
Known for his prematch and half time pep talk, his words often refuelled and charged up the players to keep fighting for every single chance of the game, from start till the final whistle.His famous speech in Istanbul  where he reminded his players about  who they were  as Liverpool players fired them up.  And the rest is history!

Its not just the pep talk which has turned the result in favour of his side; but also his businessman like vision and his ability in finding the right man for his plans have been equally helpful.
His captured  the signatures of the composed Xabi Alonso, the charismatic Luis Garcia  are just few of his picks who conquered the world of football. He also have mentored Glen Johnson, Pepe Reina, Daniel Agger who flourished under his guidance. While he sowed the seeds for tomorrow by bringing Jonjo Shelvey, Raheem Sterling, Suso and many others. Then there was the arrival of Fernando Torres which was also considered as the "signing of the decade."
But what is a manager without  a cabin full of trophies and  silverware? Well this man again aces in the criteria; He has a UEFA Champions League trophy (Liverpool), 2 Europa League victories (Valencia & Chelsea), 1 UEFA Super Cup (Liverpool), 1 FIFA Club World Cup (Inter), 1 Champions League Runners up (Liverpool) and Club World Cup Runners up (Chelsea) medal to his name.

His records in European finals are staggering. He has coached his side to the finals 4 times, winning thrice and losing only once.
His domestic success is also remarkable. He has  the Italian Super Cup (Inter), the FA Community Shield (Liverpool), the FA Cup (Liverpool) and a Premier League runners up medal (Liverpool) in his trophy cabinet.
Rafa's figures in Europe also made him "the most European finals coached by a manager" who participated in any European competition this season. He has won more finals than Sir  Alex Ferguson, Jose Mourinho, Pep Guardiola and many other world class managers. His success rate (75%) in finals is better than majority of best managers in Europe of all time who had played 3 or more finals.
He is the only man in LFC's history to win the UEFA Champions League and the FA Cup in back to back sessions. He is the only manager in history to win "The Manager of the year" in a row; and is amongst the three men to win UEFA Cup and Champions League in back to back editions.
But alas, very often his bold statements and rough remarks derail his image and bring him in the list of "villains" rather than being the "best". Surely, Rafael Benitez is the unsung mastermind in European Football…
THE SHADOWED ONE..??