Who should win the Ballon d'Or?
3.17K //
10 Dec 2012, 00:11 IST
Even though the award for the best player will be decided between Messi, Ronaldo , and Iniesta, let's hear from some of the other candidates, who failed to get shortlisted in the top-three as to what they have to say about who should get the award.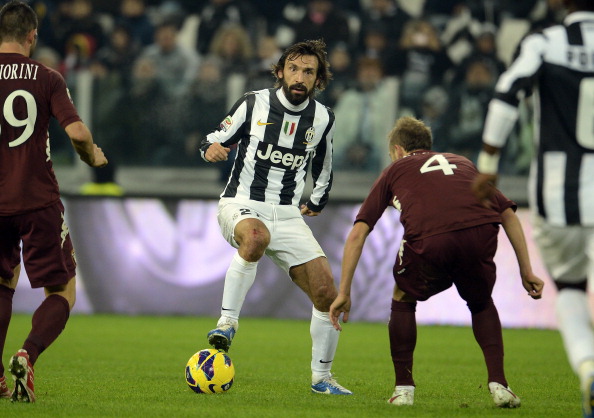 Andrea Pirlo:  Iniesta is a wonderful player but am I not as good as him, if not better? I'm "Il'architetto"and I have more hair than my friend (running his hand through his hair). I don't know what's wrong with UEFA and FIFA. I helped the Juventus team to go unbeaten through an entire season. I put my best in every game even though the stadiums were half-empty. All FIFA care about is Spain, Madrid and Barcelona. You see, my country has won four World Cups but FIFA think only Spain knows how to play football. They just care for the ground passes and tiki-taka. I'm sure everyone likes my tremendous long passes which I can pick-out from nowhere, from my deep-lying role.
Radamel Falcao: These media people have gone crazy. Now they talk about pure striker or the true striker, and then, Ronaldo and Messi. What's the fuss about, guys? I score as many goals as those two (Messi and Ronaldo), who were wingers and the greed for goals converted them to strikers or false nine…whatever! I'm the true number- 9 (shows his Atletico Madrid jersey to everyone). I scored three goals against the European Champions, Chelsea. Huh…Messi could not even score a penalty against them. And I even score for my country!
Zlatan Ibrahimovi?: You see, I'm the best player the world has ever seen and there is no award which can be given by these lesser-creatures to me. I can score an overhead head kick from 40 yards against a top goal-keeper like Joe Hart. I can dribble past people (check out the video of my wonder goal for Ajax), and score all sorts of goal with almost every part of the body. And I have won the title with every team I have played for. FIFA and UEFA can't handle my greatness. Even a humble soul like little Messi can get jealous because of my amazing abilities. He complained to Pep about the insecurity he felt because of me, and I being the better man moved out.
Neymar:  Neymar is still struggling with his English but he has many un-appointed spokespersons for him, and they have to be Brazilians. Ronaldinho Gaucho commented that if Neymar reaches his peak, he will be better than Messi. Neymar should hope he reaches his peak after Messi retires. Pele was seen trying to collect all the video evidences of the thousand plus goals he has scored, so that he can let Messi know the exact number of goals he has to score to break his record. When asked about Neymar, he said that first Messi has to get better than Neymar, and then he will be the best ever. May be what he meant is, all Messi needs is a better hair-style than Neymar.
After listening to all of that FIFA decided to ask the top three contenders a very interesting question as follows:
Why do you think you deserve to win the Ballon d'Or?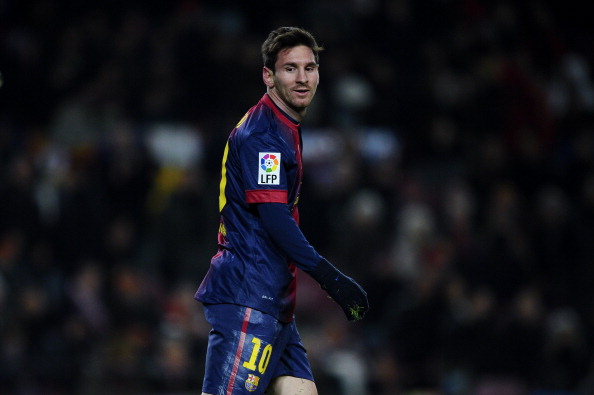 Lionel Messi: Well, quite frankly everyone says I'm the best. Even Ronaldo agrees to that, and when such a great player says so, I should win it. So simple, Sepp. And yes, I can copy Diego Maradona toe-to-toe. I'm more than his carbon copy and Barcelona will be goal-less without me. I have a very humble personality which is a must when you have a show-off like Ronaldo around (winks at Ronaldo).  I have won this award three times in a row and I have a strong feeling that Ballon d'Or should be renamed to "La pulga award". I have the lowest centre of gravity in the world, therefore no can dribble better than me. See, once I score the "Hand of God"-part 2 for Argentina, I'm sure Pele will stop whining about his out-dated achievements.
Cristiano Ronaldo:  I'm the only footballer who is compared with other sportspersons (referring to him being compared to Bolt). They just can't compare me with any other footballer because it's simple; there is no one like me.  Yes, no one can copy me. I can even pass with my bum (smirks at FIFA). Portugal can't even beat San Marino without me. Without having the lowest centre of gravity in the world, I can dribble past people. I'm the coolest person football has ever seen, as I never react even when so many people hate me. And why Maradona keeps saying that if I'm the best then Messi is from another planet.  Dude (referring to Maradona), grow up, we are in the 21st century and scientists have proved life does not exist outside planet Earth. These media people are so dumb to publish such stuff.
Andres Iniesta: Honestly, if there was an award for performing at the International level, I would have beaten these two easily. But life sucks, and I don't know why FIFA plays this dirty game with us (Him and others who will never make it to top two). I'm sure Xavi would agree. I create so many goals with Xavi for Messi, but such is life that the midfield maestros are treated like back-stage people.  All plaudits go to the goal-scorers. If FIFA really cares about us, they should keep a separate award for us, and should not compare us with Ronaldo and Messi. Thanks for keeping me in third position though. I'm not much of a lime-light person but I can do with some occasionally.
Ronaldo and Messi didn't know how to react to that. All the other footballers clapped for Iniesta's fabulous and emotional speech.
Disclaimer: This article is a work of fiction and is meant to be in jest. It doesn't intend to hurt anyone or anybody's sentiments.