Who will be relegated from the Premier League?
With just 4 points separating 18th placed Aston Villa and 12th placed Southampton, it seems like a perfect time to have a look at who will be relegated by analysing the runners and riders.
I feel like Reading are definitely going to get relegated and baring a miracle, QPR should join them. So let's see who will be joining them in the bottom three.
18th – Aston Villa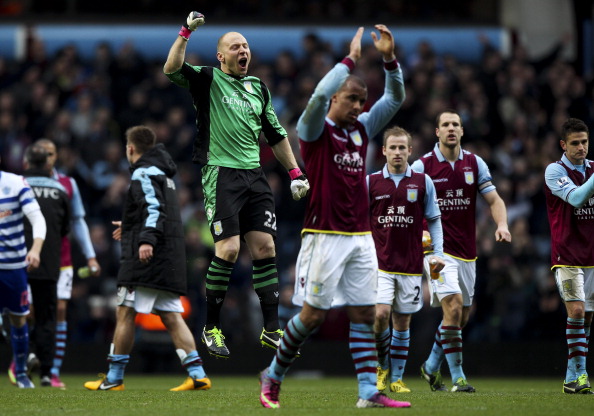 Strengths
The attacking trio of Agbonlahor, Benteke and Weimann pose a big threat on their day. They play patiently and without panic which will serve them well in the late season drama. Paul Lambert has real belief in his group which must give the young players a boost.
Weaknesses
Inexperience. They have a group of players who have never navigated their way out of this situation before. You'll see in places that youth is a benefit because they're not scarred with failure, but these young players are under intense pressure playing in front of a permanently nervous Villa Park. It's no coincidence that the win over QPR came with the crowd right behind them.
Fixtures
Really good. Only Man United away should hold any fears. They host mid table Fulham and distracted Chelsea, both of whom can be beaten, with all of their other games coming against teams in the relegation battle.
Will they survive?
They have a combination of a dangerous attack and fixtures against teams in poor form which should see them drag themselves out of trouble.
---
17th – Wigan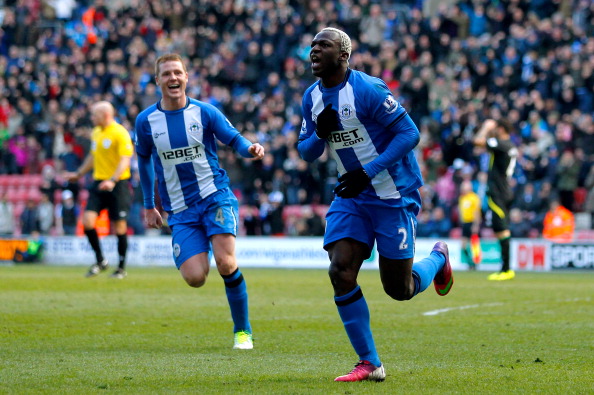 Strengths
Wigan have unmatched experience of late season battles and a blueprint for survival.
Weaknesses
Will the FA Cup prove to be a distraction? They need to take the chance of getting to a first FA Cup Final seriously. The defence is flaky and can be got at.
Fixtures
Not bad. City and Arsenal away look tough but other than those they will feel like they can win games. Next weekend's game at QPR is critical, a win there and they will be full of confidence. A series of games against mid table teams and fellow strugglers will be pivotal.
Will they survive?
They have experience of battling the drop, goals and a decent defence. It should be enough to keep them clinging on.
---
16th – Sunderland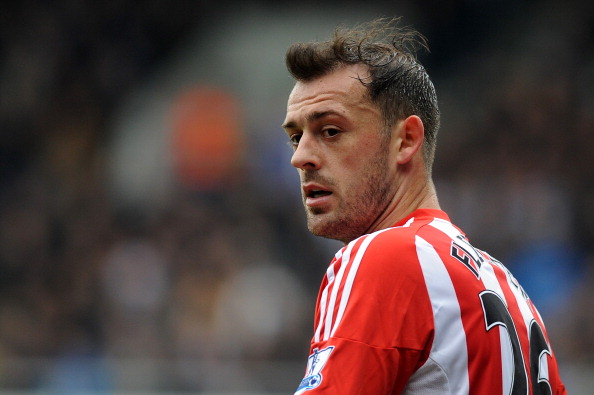 Strengths
Di Canio honeymoon period. New managers, particularly ones inheriting talented but underachieving squads, tend to get immediate results. If he can get them going and bring some attacking threat he will be a big boost. The defence is nice and solid too with enough offensive support.
Weaknesses
The attack is non existent. Danny Graham is the only fit striker and the midfield aren't creating anything like enough chances, let alone scoring any themselves.
Fixtures
Tough. Chelsea, Spurs and Everton won't be easy but the derby against Newcastle is the key game in two weeks time. If Di Canio gets the team fired up and they get a result, it will flood them with belief but a loss could be a big big blow.

Will they survive?
They're in free fall but the Di Canio factor should keep them up. Either that or they'll collapse in spectacular fashion.
---
15th – Newcastle United
Strengths
Quality throughout the team. The influx of French players in January has given them a depth of quality and class. Before the horror show at City they were in good form. They should be able to get that back and they've got goals in them.
Weaknesses
Have they hit a wall? The loss, particularly the manner of the loss, at Wigan seems to have hit them hard and they were awful at City. Does Pardew have the tactical nous to pull them back together and playing properly again?
Fixtures
Excellent. A mixture of mid table sides and those battling relegation. The kind of games where if they get in to some form they can really get hot and pick up a lot of wins.
Will they survive?
Yes. I wouldn't be surprised if they finish highest in the league of these teams. Even for Newcastle, there's too much quality to not win these games.
---
14th – Norwich City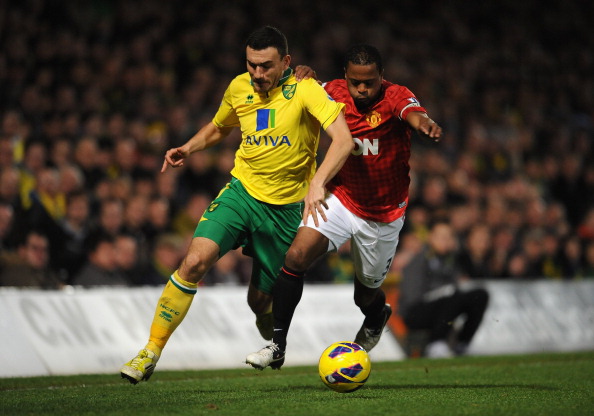 Strengths
Defence. Norwich have built their season on a solid defence, getting excellent performances from players cast off from elsewhere.
Weaknesses
Lack of goals. Like most of the teams in this scrap, Norwich are here because they don't score enough goals. Unlike some others, they have a lot of creative quality in midfield. Snodgrass, Pilkington and Hoolihan can all create things, but there's no one to score them. Holt seems to have had beginners luck last year and there's no one else.
Fixtures
Mixed bag. They have 3 very tough games away from home, ending away at City. Norwich have been awful on their travels. However, they have 4 very winnable homes games and their home form has been their strength. If they win all 4 they can afford to lose the 3 away.
Will they survive?
Those home games should be enough but they need to score goals. Could very easily find themselves either 18th or 12th.
---
13th – Stoke City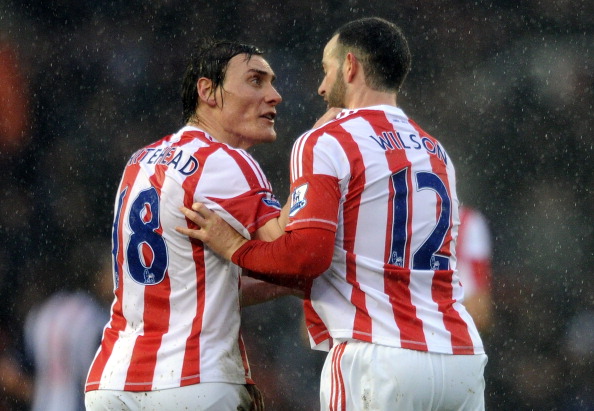 Strengths
In the first half of the season Stoke had the best defence in the league. They've still been pretty decent lately, and defensively they are still one of the best units in the league.
Weaknesses
No goals. Stoke have the second worst attack in the league but since Redknapp's appointment at QPR, it is by far the worst. They don't have a proper goal scoring striker and the midfield is utterly without flair. Charlie Adam was wrongly bought to bring that, a skill he's never had. No one makes anything unexpected happen so if it doesn't come from pumping it in to the box it doesn't come.
Fixtures
Good. Their hardest games are at home where they have been traditionally strong. The 3 away games are all against teams fighting the drop. They're up against some good defences though, can they score on them?
Will they survive?
I think Stoke are in huge trouble. They have been as bad as anyone in the last couple of months and are where they are because of their start. I think they might be the surprise 18th place team unless they start scoring, in which case they'll be fine with that defence.
---
12th – Southampton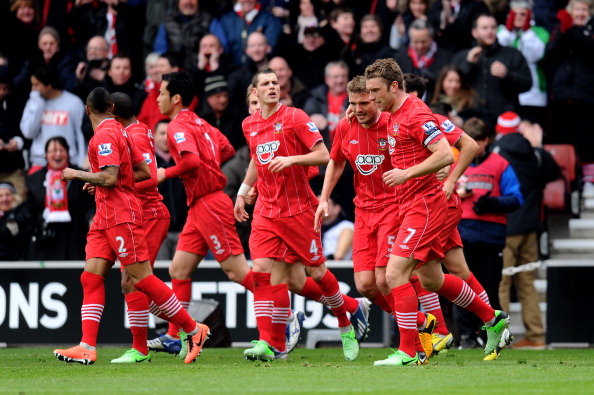 Strengths
Attack. Southampton are scoring goals against everyone. It's a precious quality and one that helps teams to safety. Pochettino's ideas are starting to settle in now and back to back home wins over Liverpool and Chelsea have them buzzing.

Weaknesses
Flakiness. The defence is a concern but as is their mental approach. They beat big teams at home but then lose to QPR. It could be a problem if they think they're safe and start dropping silly points.
Will they survive?
Yes. The number of goals they score and the positive atmosphere around the club will see them to safety.