World's Top 5 Centre Forwards
2.73K //
25 Dec 2012, 00:34 IST
The number "nine" is arguably the most famous and iconic number in football. The "fox in the box", the goal scorer who gets on the end of things and in many cases, the key player in a team.
So with Lionel Messi, Cristiano Ronaldo or Andres Iniesta being often debated as "the best" players in the world, who is the world's best centre forward?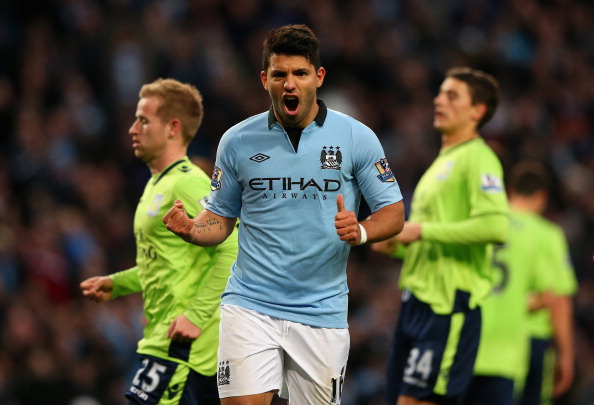 When news broke of Manchester City signing Atletico Madrid striker Sergio Agüero for a huge sum of £38 million, many proclaimed that he would struggle and take a while to settle in, if ever. But two goals on his debut against Swansea, 30 goals in the 2011/12 season as whole, and a Premier League title winning goal later, Agüero is considered as one of Europe's greatest and most feared strikers.
He is extremely difficult to track and play against, meaning he can never be ignored. Even in Manchester City's poor champions league campaign this season, Agüero has caused problems.
He's already somewhat of a legend amongst some City fans and he's showing no signs of slowing down.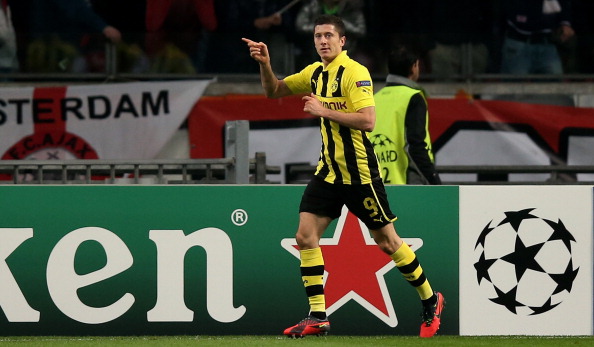 After a few good years, the last two have proven to be "breakout" years for Robert Lewandowski. With Borussia Dortmund winning the Bundesliga in 2010/11 and then in 2011/12, fans all over the world have realised just how good Robert Lewandowski is.
A huge 30 goals in all competitions led to many suspecting that the 24 year old Pole would be leaving Dortmund eventually, especially considering the fact he's already scored 14 goals in 23 games so far this season.
However, Dortmund are one of the most heavily supported clubs in Europe so they won't give him up easily.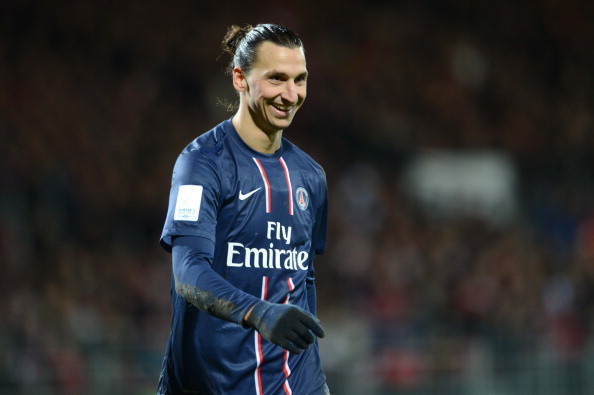 At the age of 31, Zlatan Ibrahimovic has arguably been better than ever in 2012. Switching from AC Milan to PSG in the summer transfer window made some believe Zlatan was slowly but surely beginning to step away from Europe's top leagues, and that next year he'd be going to the USA or China.
But Zlatan, who won the goal of the tournament at Euro 2012 after a stunning effort against France for Sweden, has been prolific in France, forming a formidable PSG attack with Jeremy Menez, Javier Pastore and Ezequiel Lavezzi.
Some even claimed his spectacular goal against England in a friendly in November was the best goal ever scored, that's something we'll have to see about, but one things for sure, no one can question Zlatan's "world class" tag after this year.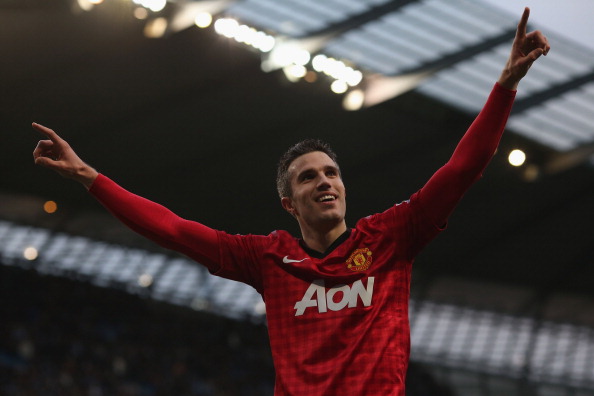 Last season while with Arsenal, Robin Van Persie scored a magnificent 30 goals in the Premier League, helping the gunners to a third place spot which seemed unlikely after a catastrophic start.
Despite the Dutchman struggling at Euro 2012, Manchester United were willing to pay out £24 million in August, a decision that has worked out brilliantly so far. Van Persie has continued from where he left off at Arsenal, having scored 15 goals in 21 games for the Red Devils so far.
Possessing arguably the most technically clinical and accurate left foot in the world, and able to score from anywhere, Van Persie is quite possibly the deadliest striker on the planet.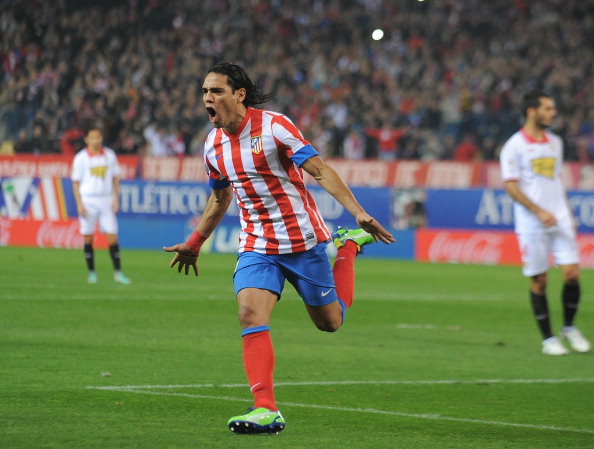 In the past 12 months, Atletico Madrid striker Radamel Falcao has taken himself from being a highly rated and dangerous striker, to the most feared (at least in my opinion) on the entire planet. The Colombian Falcao is the sort of player that can single-handedly destroy any defence in the world, as proven by his exploits against Chelsea in the UEFA Super Cup back in August.
Falcao's goals in the 2012/13 season have pushed Atletico Madrid into the giddy heights of La Liga's top three, alongside traditional heavyweights rivals Real Madrid and current leaders Barcelona.
Many are predicting that Falcao will soon be joining Chelsea, Manchester City or even Real Madrid, and it's easy to see why as when at his best, Falcao is truly unstoppable.
So, who is the world's best Centre Forward? VOTE here:
Written by Joshua Sodergren
Follow him on Twitter @chelsealad1365
You can follow O-Posts on Twitter @OPosts