Present-Day Serbia, Montenegro, Bosnia and Herzegovina, Croatia, Slovenia, Kosovo and Macedonia were once a single nation by the name of Yugoslavia. The country split up during the early 1990s as a result of a series of political crisis and conflicts which stretched for years.
When the country was in existence, it participated in eight world cups and their best ever finish was in third place at the inaugural FIFA World Cup in 1930. They also finished fourth in 1962. The last World Cup which Yugoslavia entered was in 1990 and the team reached the quarter-final stage.
The country also finished second at the European Championship in 1960 and 1968. In 1992, they qualified for the European Championship but was banned from participating due to the ongoing war and they were replaced by Denmark who went on to win the tournament!
If the country existed today, then undoubtedly it would be among the favourites to lift the World Cup. That's the sort of quality that was dispersed. On that note, take a look at how Yugoslavia's 23-man squad would look if it was still one nation.
---
Goalkeepers: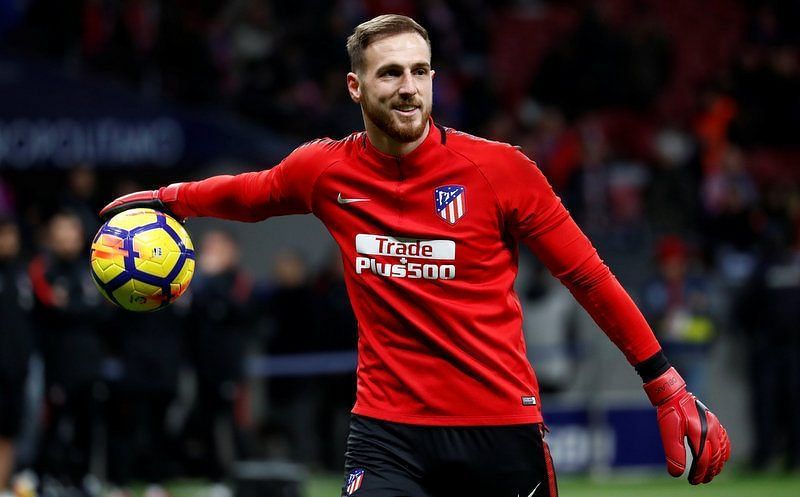 Jan Oblak (Slovenia/Atletico Madrid), Danijel Subašić (Croatia/Monaco) and Asmir Begovic (Bosnia and Herzegovina/Bournemouth)
Atletico Madrid's Oblak is arguably the best goalkeeper in the world right now. The Slovenian's saves per goal conceded number for Atletico Madrid is simply outstanding. Still only 25, Oblak has at least a decade of football left in his tank.
Interestingly, Inter Milan's Samir Handanovic is also a Slovenian and was the country's #1 for many years. However, he retired from international football a few years ago.
Croatia's 33-year-old shot stopper, Danijel Subasic rose to fame after joining AS Monaco in 2012. Since then, he has been their undisputed #1 and won the Ligue 1 with the club in 2016/17. Fun fact - he scored the winning goal from a freekick in the last game of the 2011/12 season.
The third goalkeeper is a name familiar to all Premier League fans. The Bosnian, Begovic, is the vice-captain of his country and has 61 international caps so far. Begovic has spent almost his entire professional career in England and also holds the record for the longest goal in football!
Defenders: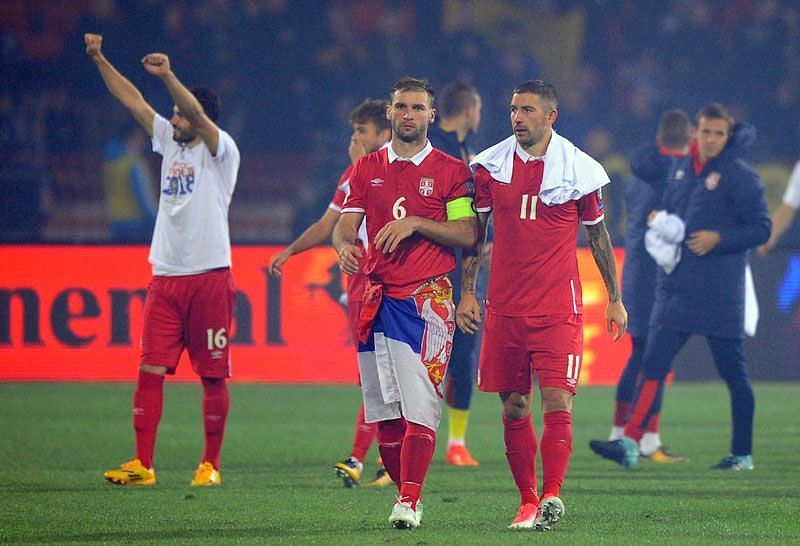 Šime Vrsaljko (Croatia/Atletico Madrid), Dejan Lovren (Croatia/Liverpool), Stefan Savić (Montenegro/Atletico Madrid), Branislav Ivanović (Serbia/Zenit Saint Petersburg), Matija Nastasić (Serbia/Schalke), Aleksandar Kolarov (Serbia/Roma) and Sead Kolasinac (Bosnia and Herzegovina/Arsenal)
All but one of the players mentioned above have played for one of the Premier League's big 6. Šime Vrsaljko is the only one who hasn't played in the Premier League but he plays for Atletico Madrid and that speaks volumes about him.
Stefan Savic, Matija Nastasic and Aleksandar Kolarov have played for Manchester City and have also won the Premier League. Although all three have moved from the Premier League, they still play for clubs in the UEFA Champions League.
Branislav Ivanovic spent 9 years at Chelsea winning all major domestic trophies including the Champions League. The Serbia captain won 10 trophies overall during his time with the Blues and is considered a club legend.
Dejan Lovren and Sead Kolasinac are still playing in the Premier League for Liverpool and Arsenal respectively.
Midfielders:
Miralem Pjanić (Bosnia and Herzegovina/Juventus), Ivan Rakitić (Croatia/Barcelona), Mateo Kovačić (Croatia/Real Madrid), Luka Modrić (Croatia/Real Madrid), Marcelo Brozović (Croatia/Inter Milan), Nemanja Matić (Serbia/Manchester United) and Sergej Milinković-Savić (Serbia/Lazio)
Midfield is the biggest strength of this side and it would have put every other nation to shame because of its incredible balance.
Luka Modric, Ivan Rakitic and Mateo Kovacic play for the two Spanish giants Real Madrid and Barcelona. They have won a plethora of trophies with these two clubs with Modric and Rakitic playing a huge role in the success of their respective clubs.
Miralem Pjanic has played for Lyon, Roma and Juventus with incredible success. He was the top assist provider in Serie A in two successive seasons while he was with Roma. Marcelo Brozovic is another midfielder plying his trade in Serie A. The Croatian has played a big role in getting Inter Milan back into the Champions League.
The two Serbian midfielders in this list are famous for different reasons. Matic is considered as one of the best defensive midfielders in the game at the moment and his success with Chelsea, Manchester United and Benfica highlight that. Milinkovic-Savic, on the other hand, is considered a future superstar and at the 23-year-old has been constantly linked with a move to some of Europe's biggest clubs.
Forwards: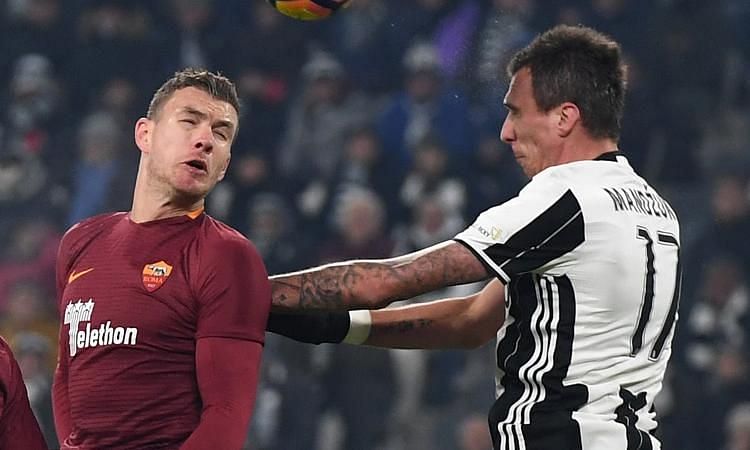 Edin Džeko (Bosnia and Herzegovina/Roma), Ivan Perišić (Croatia/Inter Milan), Mario Mandžukić (Croatia/Juventus), Stevan Jovetić (Montenegro/Monaco) and Dušan Tadić (Serbia/Southampton)
Three of the five players mentioned above are stars of Serie A clubs that have qualified for next season's Champions League.
Edin Dzeko is the only player ever to have scored 50 goals in three of Europe's Top 5 leagues. The Bosnian captain who has 52 goals in 93 international games, notably played for Wolfsburg and Manchester City before moving to Roma.
Mario Mandzukic was a very important member of Bayern Munich's treble-winning side of 2012/13. He scored 22 goals that season including the opener in the Champions League final. He has since gone on to play for Atletico Madrid and Juventus. His compatriot, Ivan Perisic, also plays in the Serie A and has notably played for Borussia Dortmund and Wolfsburg.
Stevan Jovetic of Montenegro has played in the Premier League, Serie A, La Liga and Ligue 1. The Monaco forward has scored an impressive 24 goals in 50 games for his country.
Completing the list is Dusan Tadic of Southampton. Although the Serb is not a profile player like the others on the list, the versatile forward has been a very important player for Serbia scoring 13 times in 52 games.