Fortnite Chapter 3 Season 4 has just debuted, but that hasn't stopped Loopers from trying to get as high as they can on the battle pass already. For some, this entails doing every possible challenge as fast as possible, including milestones and early game booster challenges. Then there are players who spend a few extra V-Bucks to get higher and unlock more rewards.
For others, that means they will look for XP glitches that give a lot of XP in a short time without often doing much of anything. Such XP glitches get taken down quickly, but players often find and exploit them as quickly as they can.
A new Creative map glitch has been discovered that can award unlimited XP. Here's how to take advantage.
---
Fortnite XP glitch is giving players a lot of Chapter 3 Season 4 XP
Creative maps often have XP enabled, and many have secret XP buttons designed solely to give players extra XP for doing nothing.
YouTuber Glitch King has found the latest XP glitch map and is one of the most popular in the early goings of Fortnite Chapter 3 Season 4 because it's giving players enough XP to make a serious dent in the battle pass.
The map code is 2239-3918-4459. Be sure to enter a private game for this map.
At the beginning of the map, there will be a few walls. In the middle of the first row, there's one with a picture of a Fortnite skin holding a golden gun. Above that, in the center, is a secret button.
This should transport you to a new room where there is an optional Support-A-Creator device. Behind that, there should be a large XP frame on the wall.
At the center of it is a secret button that will award Chapter 3 Season 4 XP. XP should start flowing freely, albeit in short totals.
Turn to the right, and there will be another wall. On this wall, several pink lines run from the floor to the ceiling. There is another secret button at the top of the second one (in the middle of the wall).
That will transport you into yet another new room; all the while, XP should still be coming in. There are two more XP frames in this room with timers beside them.
Once the timers are up, the buttons in the middle of each frame can be interacted with to earn even more XP. Glitch King, who discovered this glitch and usually knows about every glitch in the game, had obtained 100,000 Fortnite Chapter 3 Season 4 XP.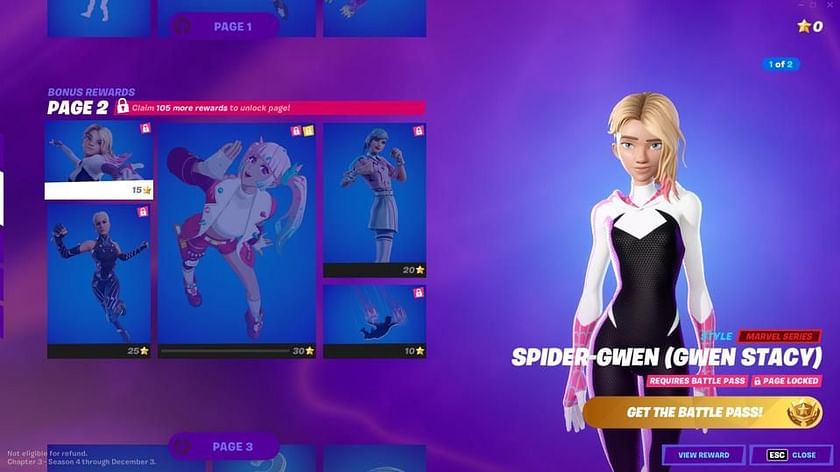 There is another button on the opposite side of the room with Support-A-Creator that will put you in a room with bouncers. XP should continue to flow in, but it does vary from player to player.
Loopers should note that Epic Games usually frowns upon this type of Fortnite XP collection, so the map may have XP disabled at some point.
The Battle Bus is heading into Fortnite Chapter 4 Season 4 soon! Check out the final Fortnite item shop today!