Fortnite Season 6 has recently divulged bits of the storyline featuring some of the most popular characters in-game.
Some of these iconic characters may vary in looks to the point where players cannot guess their age. Epic Games has not officially announced anyone's age in Fortnite, but an analysis reveals that some of these characters are as old as the map itself.
This article relies on the clues and hints that are disclosed on social media to try and ascertain the ages of some of these iconic Fortnite characters.
To understand the role of these characters in the grand Fortnite narrative, players must first know how old they are.
Related: Top 5 most overpowered mythic weapons in Fortnite
---
The ages of five popular characters in Fortnite
#5 - Midas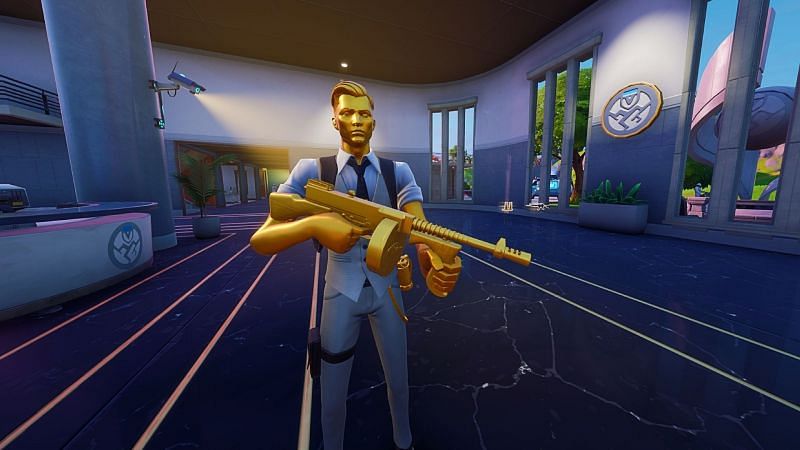 Midas is perhaps one of the most polarizing characters in Fortnite. Hvaing made his debut in Chapter 2, Midas has attained supreme boss status on Fortnite Island with his golden touch and authoritative figure.
However, that doesn't help players figure out Midas' true age in Fortnite.
Midas orchestrated the Device Event back in Fortnite Chapter 2 Season 2 to take control of the Island. Before he was eaten by a Shark in Season 3, trailers showed that Midas had a picture of Jules outside of his office, alluding to a relationship between the two.
In Fortnite Season 6, players can find Jules as an NPC near Camp Cod. Upon interacting with her, she says, "Were you around during my dad's whole Device thing?"
The voice line confirmed that Jules is Midas' daughter in the Fortnite storyline.
Realistically, Midas is made out of pure gold and can conceal his age easily. However, if popular speculation is to be believed, then Midas is around 40 to 45 years old in Fortnite.
Related: Top 10 beginner Fortnite tips for a Victory Royale
#4 - Jules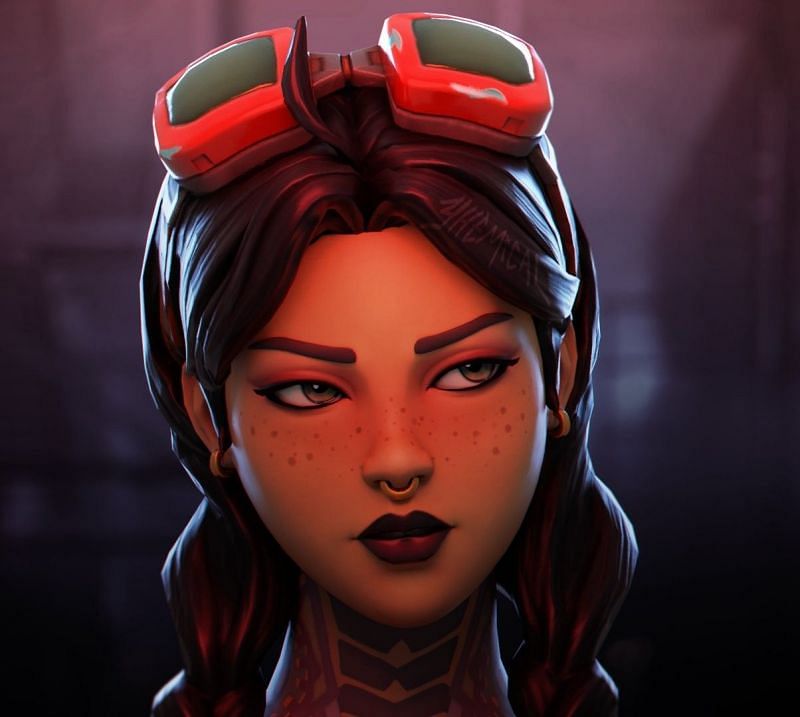 Jules first appeared in Fortnite Chapter 2 Season 3 as the stand-in authority in Midas' absence. She took control of the Fortnite map and is popularly known as the "Mechanic." Even though she appears to be approximately in her twenties, there is no confirmation of Jules' real age in Fortnite.
Jules was recently added as an NPC in Fortnite Season 6 and players can visit her to discover more about her. It is commonly speculated that Jules is around 20-23 years old in Fortnite.
A fan theory also suggests that Jules is adopted and that is the reason why she doesn't have Midas' golden touch, which transforms objects and characters into gold.
Related: Who has the most Arena Points in Fortnite Season 6?
#3 - Kit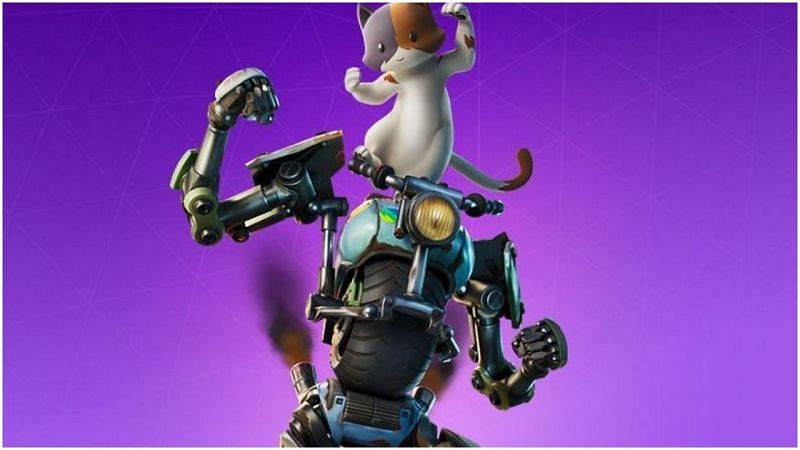 Meowscles is one of the pivotal characters in Fortnite Chapter 2. He was introduced as an Epic outfit in the Fortnite Chapter 2 Season 2 Battle Pass.
It is important to note that cats have an average life expectancy of 12-16 years, and there is no guarantee as to what a cat in Fortnite with human features expected age would be.
Meowscles was revealed to be Kit's father in Fortnite Chapter 2 Season 3. According to Fortnite Fandom. Meowscles is around 38 years old in Fortnite.
If the animal's age is based on that of human beings though, he would probably be twelve to fourteen years old in human years. Meaning that Kit has to be at least 2-3 cat years old.
Related: List of all Llama Rama Challenges for this week in Fortnite Season 6
#2 - Skye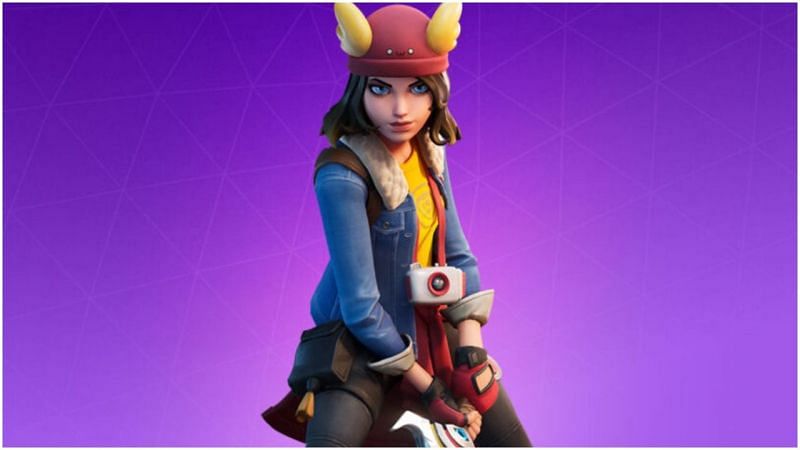 Skye was also introduced back in Fortnite Chapter 2 Season 2. She was heavily linked with Midas, and rumors suggested that the two were a power couple in Fortnite.
From her looks, Skye seems to around 20-28 years old. Although Epic Games has not officially disclosed her real age.
Her unbridled youth has raised some speculation within the Fortnite community concerning her age.
There are many Reddit posts about her age and many fans agree that she is very young-looking.
Related: Reddit user explains the multiverse in Fortnite Season 6, fans are awestruck
#1 - Agent Jonesy
Agent Jonesy is as old as the Fortnite map itself.
Jonesy is the face of the entire Fortnite franchise and is undoubtedly the most popular character in the game. Over the years, Jonesy received several new style edits that keep his outfit up to date in-game.
His original skin and his current skin aren't that different, but based on his abilities, fans can assume that some time has passed since he became an Agent for the Imagined Order.
He also had access to The Seven, as seen in a Season 6 teaser, so he must have been with his agency for some time to get information like that.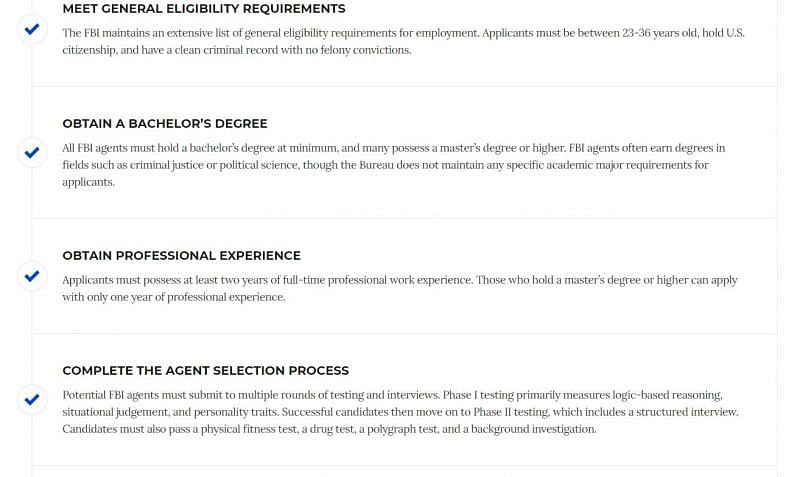 Jonesy's age in Fortnite is a heavily debated topic and not all speculation is to be believed, as most of them are not credible.
That being said, Jonesy might be the oldest Fortnite character of all time.
The NPC Bunker Jonesy looks to be really old with his unshaved beard and long blonde hair. However, it is difficult to ascertain his age just based on looks.
The working theory is that Agent Jonesy is in his early 30s and that he works for the Imagined Order to keep the Fortnite Simulation alive. As for his other versions on the map, there is no telling how old they can be, as time works differently on the Fortnite map.
Related: Chug Jug With You: The Fortnite parody song that's taken over the community
Disclaimer: There is no official confirmation from the publisher about the exact ages of these iconic characters in Fortnite. All the ages mentioned in the article are based on popular theories and speculations about the lore.
The Battle Bus is heading into Fortnite Chapter 4 Season 4 soon! Check out the final Fortnite item shop today!