Ajjubhai (Total Gaming) and Laka Gaming are two of the most prominent Free Fire content creators from the Indian subcontinent. The former hails from India, while the latter belongs to Nepal. Over the years, both have amassed great numbers on their YouTube channels.
As of this writing, Ajjubhai possesses a subscriber count of 34.4 million and a total view count of more than 5.3 billion. In contrast, Laka Gaming has 5.21 million subscribers and over 719 million views on the platform.
A comparison of Ajjubhai and Laka Gaming's Free Fire stats is provided below.
Disclaimer: Free Fire is banned in India, and players must not play it. The stats and images used below were taken from FF MAX, which isn't suspended in the country.
---
Ajjubhai's Free Fire stats
Ajjubhai's Free Fire ID is 451012596, and his ID level within the battle royale title is 75. The stats maintained by Total Gaming are as follows:
BR Career stats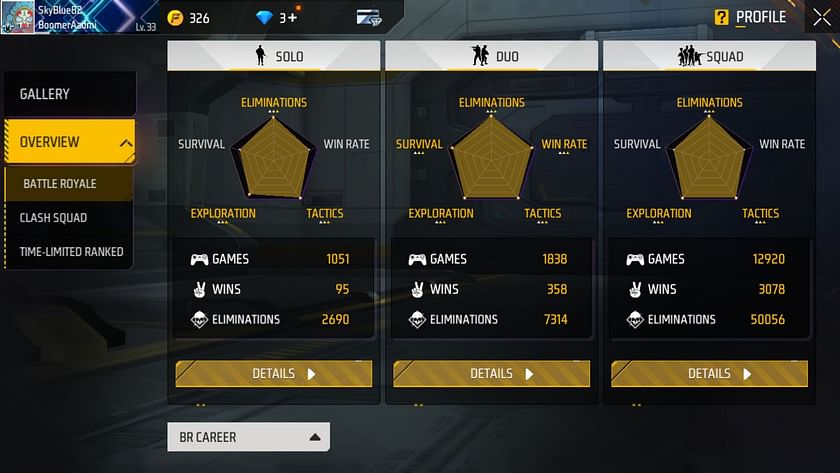 Ajjubhai has played 1051 solo games in Free Fire and has managed to outclass his enemies in 95, maintaining a win rate of 9.03%. He has registered 2690 kills in the mode for a K/D ratio of 2.81.
The content creator has also participated in 1838 duo matches and bagged 358 victories, possessing a win percentage of 19.47%. He has 7314 eliminations, upholding a K/D ratio of 4.94.
Looking at his squad mode stats, he has played 12920 games and has 3078 Booyahs, converting to a win ratio of 23.82%. With 50056 kills, he has a K/D ratio of 5.09.
BR Ranked stats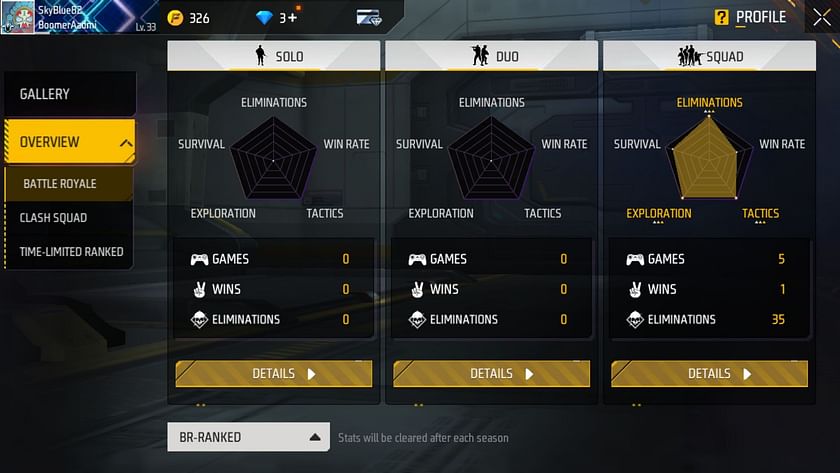 Total Gaming has played five squad matches in the ongoing ranked season and has one win, holding up a win percentage of 20.00%. He has notched up 35 kills at a K/D ratio of 8.75.
Apart from this, he is yet to compete in the solo and duo modes.
---
Laka Gaming's Free Fire stats
Laka Gaming's Free Fire ID is 225253933, and his ID level is 74. Statistics of Laka are as provided below:
BR Career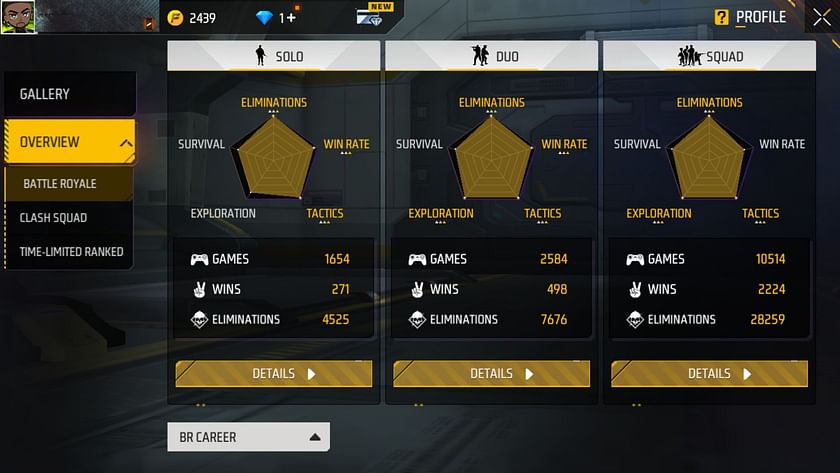 Laka Gaming has appeared in 1654 solo games and has 271 first-place finishes, giving way to a win percentage of 16.38%. At a K/D ratio of 3.27, he has 4525 kills.
The YouTuber has also played 2584 duo matches and has remained unbeaten in 498 of them, retaining a win rate of 19.27%. He has 7676 frags in the mode for a K/D ratio of 3.68.
The player has engaged in 10514 squad games and has 2224 wins, leading to a win ratio of 21.15%. He has killed 28259 enemies, upholding a K/D ratio of 3.41.
BR Ranked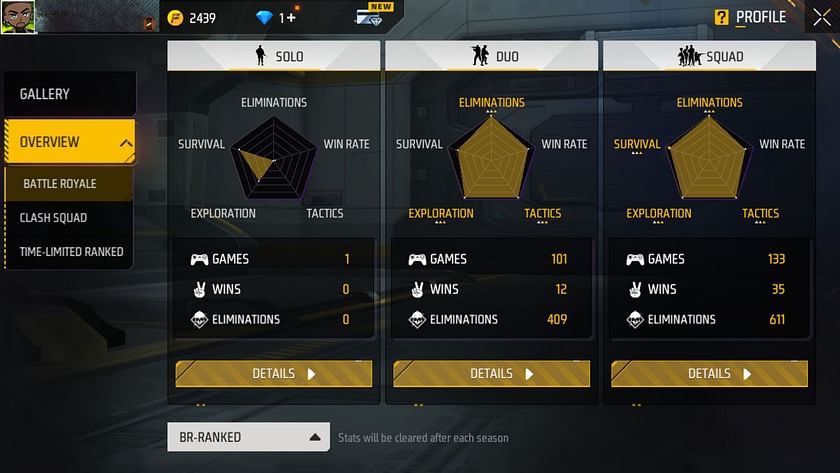 In the current season, Laka Gaming has played one solo match but has failed to secure a win or a kill.
Speaking about the duo mode, the internet star has played 101 games and has 12 victories, having a win percentage of 11.88%. He has 409 frags for a K/D ratio of 4.60.
Finally, Laka Gaming has 133 participations in the squad matches and has 35 wins, resulting in a win rate of 26.31%. There are 611 kills to his name at a K/D ratio of 6.23.
---
Comparison
When looking at the lifetime stats of Ajjubhai and Laka Gaming, the latter takes the edge in the solo mode. However, Ajjubhai is better in the duo and squad modes in terms of both the K/D ratio and win rate.
Given that Total Gaming has played only a few matches, comparing the two YouTubers' ranked stats is impossible.
---
Note: The Free Fire stats of Ajjubhai and Laka Gaming were recorded when writing the article (31 January 2023). These are expected to change as they play more matches in the battle royale title in the upcoming days.
Check out the latest Free Fire MAX redeem codes here.