| Pos | Player | Team | | | | | | | | | | |
| --- | --- | --- | --- | --- | --- | --- | --- | --- | --- | --- | --- | --- |
| 1 | | | 1 | 1 | 99 | 162.30 | - | 99 | 1 | 0 | 9 | 5 |
| 2 | | | 1 | 1 | 61 | 145.24 | 61.00 | 61 | 1 | 0 | 7 | 1 |
| 3 | | | 1 | 1 | 51 | 170.00 | - | 51 | 1 | 0 | 1 | 4 |
| 4 | | | 1 | 1 | 48 | 200.00 | 48.00 | 48 | 0 | 0 | 5 | 3 |
| 5 | | | 1 | 1 | 40 | 125.00 | 40.00 | 40 | 0 | 0 | 4 | 0 |
| 6 | | | 1 | 1 | 33 | 206.25 | 33.00 | 33 | 0 | 0 | 2 | 3 |
| 7 | | | 1 | 1 | 33 | 106.45 | 33.00 | 33 | 0 | 0 | 3 | 0 |
| 8 | | | 1 | 1 | 30 | 130.43 | 30.00 | 30 | 0 | 0 | 2 | 0 |
| 9 | | | 1 | 1 | 29 | 170.59 | 29.00 | 29 | 0 | 0 | 5 | 1 |
| 10 | | | 1 | 1 | 28 | 147.37 | 28.00 | 28 | 0 | 0 | 4 | 0 |
| 11 | | | 1 | 1 | 26 | 185.71 | - | 26 | 0 | 0 | 0 | 2 |
| 12 | | | 1 | 1 | 23 | 164.29 | 23.00 | 23 | 0 | 0 | 3 | 1 |
| 13 | | | 1 | 1 | 22 | 95.65 | 22.00 | 22 | 0 | 0 | 1 | 1 |
| 14 | | | 1 | 1 | 18 | 163.64 | 18.00 | 18 | 0 | 0 | 1 | 1 |
| 15 | | | 1 | 1 | 15 | 214.29 | - | 15 | 0 | 0 | 3 | 0 |
| 16 | | | 1 | 1 | 14 | 140.00 | 14.00 | 14 | 0 | 0 | 1 | 1 |
| 17 | | | 1 | 1 | 10 | 83.33 | 10.00 | 10 | 0 | 0 | 1 | 0 |
| 18 | | | 1 | 1 | 9 | 81.82 | 9.00 | 9 | 0 | 0 | 0 | 0 |
| 19 | | | 1 | 1 | 7 | 70.00 | 7.00 | 7 | 0 | 0 | 0 | 0 |
| 20 | | | 1 | 1 | 6 | 75.00 | 6.00 | 6 | 0 | 0 | 1 | 0 |
Big Bash League Most Runs
Over the years, many talented batsmen have graced the Big Bash League (BBL), but it is fair to say that no one has dominated it quite like Queensland opener Chris Lynn.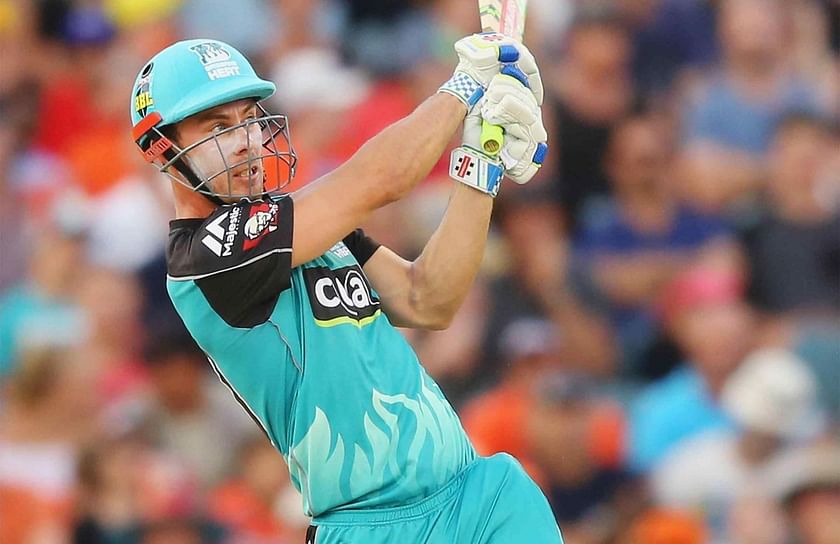 With 3005 runs in 100 innings @34.54/148.83, the swashbuckling former Brisbane Heat cricketer is the leading run-getter in the history of the Big Bash League.
Lynn is also the only player to rack up in excess of 3000 BBL runs, in addition to smashing the most number of sixes (180).
Former Australian ODI skipper Aaron Finch is at the 2nd spot in the all-time run-scoring list. The Melbourne Renegades cricketer has scored 2817 runs in 86 innings at an average of 34.77 and a strike rate of 134.01 with 2 100s.
Following Finch is the dynamic Glenn Maxwell, who has clobbered 2673 runs in 95 outings @ 33.83/150.84 with 20 50+ scores, including 2 100s.
For players who have scored 2000+ runs, Maxwell's strike rate of 150.84 remains the highest.
Jonathan Wells, who has represented the Adelaide Strikers and Hobart Hurricanes in his decade old BBL career, is at the 4th spot, with 2554 runs in 103 innings @ 34.98/122.78 with 14 50+ scores.
Hobart Hurricanes' basher rounds off the top-5 list, despite having only played in the BBL since 2016. In 72 games, Short has scored 2553 runs @39.89/133.66 with 22 50+ scores, including two blistering tons.
At the 6th spot is the veteran southpaw, Shaun Marsh, who also happens to be the fastest to 1000 runs in the tournaments' history.
In 68 innings, Marsh has 2398 runs against his name @ 39.96/128.57, which includes 22 50+ scores.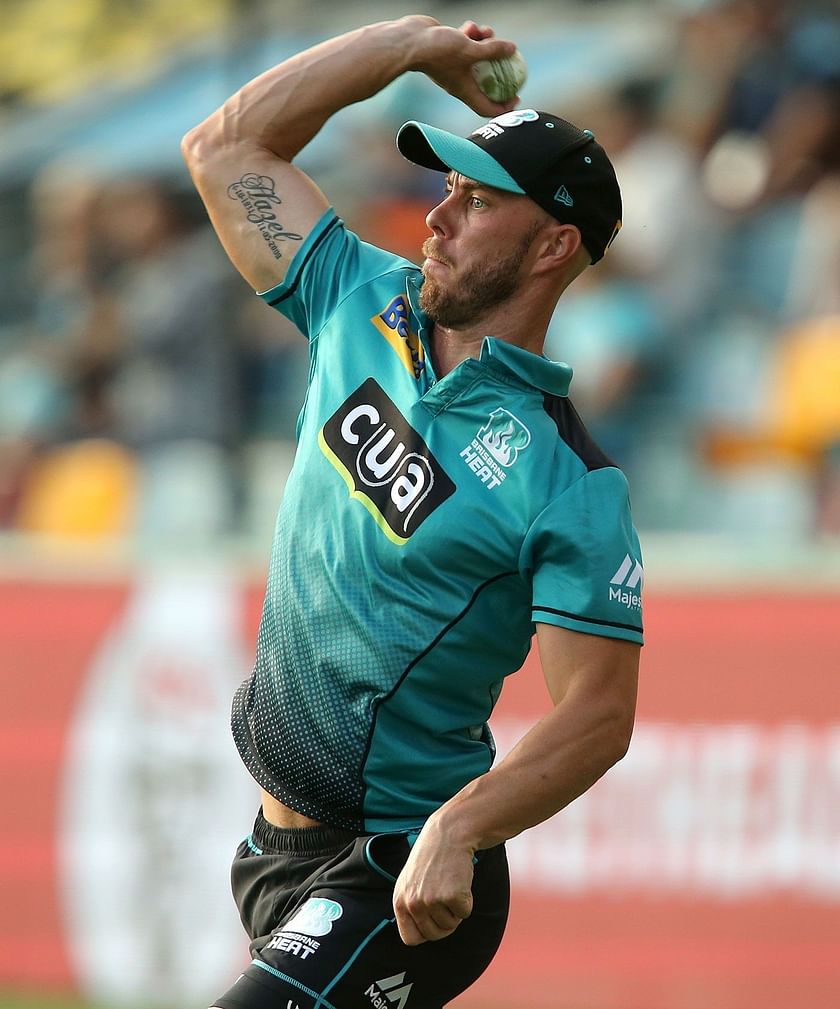 Here's a look at the list of top-10 run-scorers in BBL history:
| | | | | | | | | | | |
| --- | --- | --- | --- | --- | --- | --- | --- | --- | --- | --- |
| Player | Span | Mat | Inns | NO | BF | Runs | Ave | SR | 50/100 | HS |
| Chris Lynn | 2011-22 | 102 | 100 | 13 | 2019 | 3005 | 34.54 | 148.83 | 24/1 | 101 |
| Aaron Finch | 2011-22 | 87 | 86 | 5 | 2102 | 2817 | 34.77 | 134.01 | 22/2 | 111* |
| Glenn Maxwell | 2011-22 | 100 | 95 | 16 | 1772 | 2673 | 33.83 | 150.84 | 18/2 | 154* |
| Jonathan Wells | 2011-22 | 111 | 103 | 30 | 2080 | 2554 | 34.98 | 122.78 | 14/0 | 73 |
| D'Arcy Short | 2016-22 | 72 | 72 | 8 | 1910 | 2553 | 39.89 | 133.66 | 20/2 | 122* |
| Shaun Marsh | 2011-22 | 68 | 68 | 8 | 1865 | 2398 | 29.25 | 128.57 | 22/0 | 99* |
| Moises Henriques | 2011-22 | 103 | 98 | 18 | 1776 | 2340 | 36.04 | 131.75 | 12/0 | 77 |
| Marcus Stoinis | 2012-22 | 82 | 79 | 15 | 1735 | 2307 | 32.17 | 142.49 | 15/1 | 147* |
| Matthew Wade | 2011-22 | 81 | 77 | 10 | 1513 | 2156 | 36.87 | 138.89 | 10/3 | 127 |
| Ben McDermott | 2014-22 | 74 | 71 | 13 | 1540 | 2139 | 27.31 | 120.90 | 13/0 | 96 |