Venue: Astroturf Hockey Stadium, Ranchi (Capacity – 5,000)
Date: 10th February, 2013
Time: 8:00 PM
Broadcasters: ESPN (English Commentary) and Star Cricket (Hindi Commentary)
The Inaugural Hockey India League will come to an end on Sunday after a month long duration which saw some great goals, eye catching plays and a lot of travelling for the players. The apt thing about the league has been that the two most deserving teams have made it into the finals and it will surely be a match to remember. From the beginning of the event, Delhi were the team to beat and in fact stretched their unbeaten run until their last league match when they lost to the Wizards at home. Ranchi, on the other hand, were consistent if not unstoppable and were very strong at home, something Delhi will have to be wary of when they take the field on Sunday in front of the home fans. Both teams know that previous results will have no bearing in this one-off final and will be determined to produce their best hockey.
Players to watch out for
Delhi: Nicholas Jacobi and Lloyd Norris Jones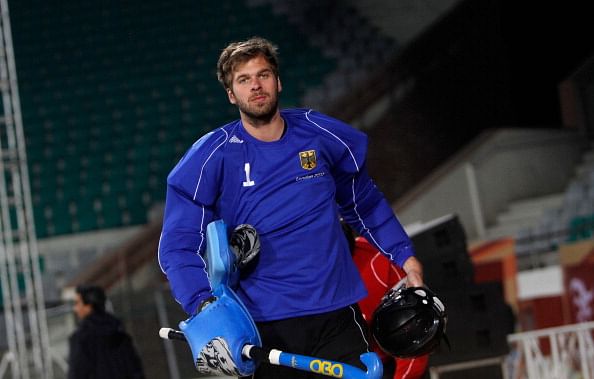 Nicholas Jacobi was the hero as Delhi beat Punjab in the semi-finals for the fourth time in this event. The German shot-stopper made some brilliant and acrobatic saves to keep the likes of Jamie Dwyer at bay and Delhi will be hoping he continues with his fine form in the final. Norris-Jones has gained a reputation of scoring important goals at desperate times and his slick movements and solid runs make him tough to mark at times, giving him a through run into the opposition's penalty box. Captain Sardara is the man Ranchi will have to keep quiet if they are to stand a chance of getting anything out of the game. Striker Oscar Deecke , Gurvinder Chandi and defender Rupinder Pal Singh are others capable of turning the match on its head.
Ranchi: Mandeep Singh and Nicholas Wilson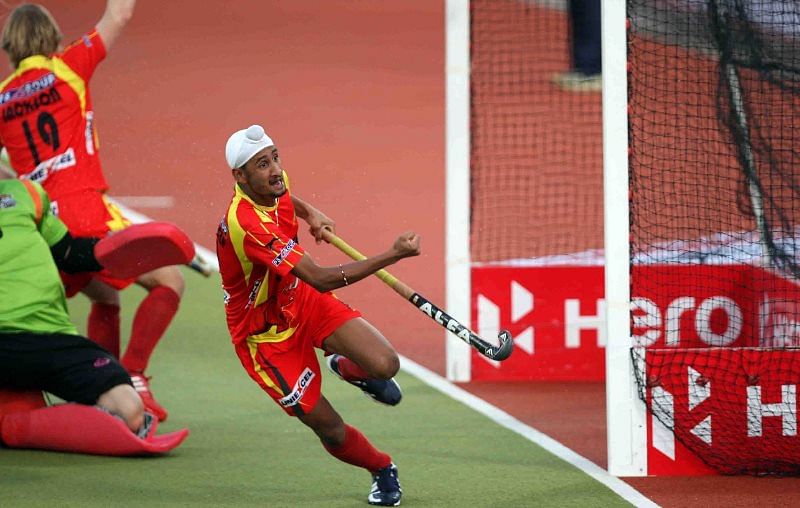 Young Punjab striker Mandeep Singh has arguably been the buy of the tournament and is Ranchi's leading goal-scorer this season. Singh produced a memorable performance in the semi-finals to help his team reach the finals and his predatory skills in front of the goal along with his ability to beat his marker with ease will make sure the Delhi defenders do not have an easy time out there. Kiwi striker Nick Wilson has also produced some good plays and shown flashes of brilliance at times, though he would like to have been more consistent with his displays, as on his day he is more than capable of toppling any defence. Midfielders Moritz Fuerste and Birendra Lakra make up a composed and creative midfield, one capable of producing beautiful and devastating hockey for the Rhinos.
Form Guide :
Delhi: Beat Punjab 3-1 in the Semi-finals.
Ranchi Bettered UP 4-2 to become the first team to reach the finals.
Coaches:
Delhi - AK Bansal (India)
Ranchi - Gregg Clark (South Africa)
Score Prediction: Probably the toughest match to predict. Ranchi will be backed by their loyal and vocal supporters and will be hoping they perform the victorious Ranchi Salaam at the end of the match, but Delhi have shown that they are without doubt the team to beat and will start as favourites. I feel Delhi might just edge out the Rhinos and will go with a 2-1 scoreline in favour of the Waveriders.