The UFC is the world's biggest MMA promotion, and it's been that way essentially since the TUF boom kickstarted a new level of popularity for the sport back in 2005. It's no surprise then that over the years, the UFC's Octagon has been home to the majority of the greatest fighters to ever pull on a pair of gloves.
Despite this, even after 25 years of promoting, there are still a handful of great fighters that have never fought within the company. Whether it's been down to contractual issues, injuries or plain bad luck, the following 10 greats have never set foot in the famous Octagon.
With the majority of them now retired – or getting close to the end – it's unlikely that this status will change, either. Here are the 10 best fighters to never fight in the UFC:
---
#10 Douglas Lima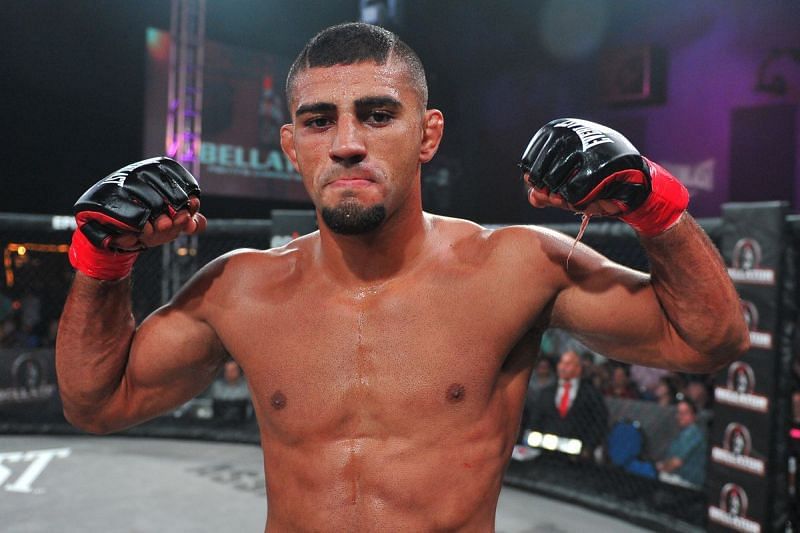 The UFC has traditionally always kept a stranglehold on the Welterweight division, largely because in the early 2000's, its largest competitor – PRIDE – didn't have fighters at 170lbs. Over the years, plenty of Welterweight talents have established themselves outside the UFC, but most have still made their way into the Octagon. One who hasn't is Bellator standout Douglas Lima.
Lima's record stands at an impressive 30-7 – but given you have to go back almost a decade to find his first four losses, realistically the only men he's lost to recently were former UFC title challenger Rory MacDonald, the unbeaten Ben Askren, and Andrey Koreshkov – who Lima has since defeated twice. He's got 12 wins in Bellator, and the most knockouts in the history of the promotion with eight.
A tremendous striker who also holds a black belt in Brazilian Jiu-Jitsu, Lima has proven that he belongs at the top level time after time – he holds wins over UFC veterans like Paul Daley, Lorenz Larkin and Ben Saunders, as well as champions of other promotions like Koreshkov and Steve Carl.
With the recent signing of the aforementioned Askren to the UFC, there's a pretty clear argument to be made that Lima is the best Welterweight in the history of the sport not to make it into the Octagon – assuming he doesn't move there from Bellator in the near future – and that definitely makes him worthy of this list.
#9 Sergei Kharitonov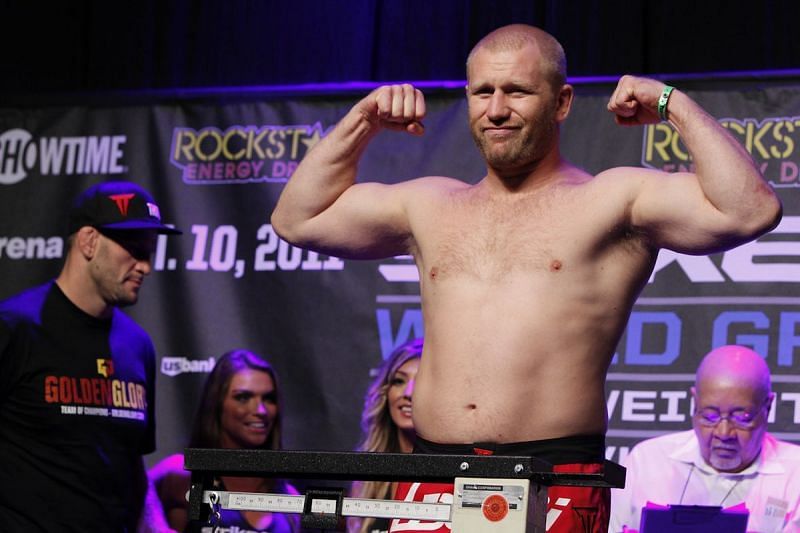 During the early to mid 2000's, PRIDE could claim to have the majority of the world's top Heavyweights on its roster. The trio of Antonio Rodrigo Nogueira, Fedor Emelianenko and Mirko Cro Cop were widely considered to be the 'holy trinity' of the big men, but right behind them was Sergei Kharitonov. While the majority of all those Heavyweights eventually made their way into the UFC, Kharitonov never did.
It's quite easy to see why a UFC run never came about for the big Russian; he was a revelation during his early PRIDE days, beating the likes of Semmy Schilt and Fabricio Werdum, but he hit a slide in 2006, losing to Alistair Overeem and Aleksander Emelianenko, and when PRIDE was bought out by the UFC a year later, it appeared that Kharitonov's best days were behind him and he was never signed.
The idea that he was finished wasn't really true, though. Sure, he never looked as good as he'd done in PRIDE circa 2004/05 again, but he still picked up some excellent wins, avenging his loss to Overeem in 2007 and beating Andrei Arlovski in StrikeForce in 2011, for instance. Currently he's signed with Bellator, and after a disastrous KO loss to begin his run there, he's now on a 5-fight win streak and recently knocked out Roy Nelson.
At his peak, Kharitonov was technically one of the best boxers in the Heavyweight division, and hit like a ton of bricks to boot. He's never held gold in a major promotion but that definitely doesn't stop him from belonging on this list – had he signed with the UFC in 2005, for instance, he'd have been a shoe-in to claim the Heavyweight title there.
#8 Vitor 'Shaolin' Ribeiro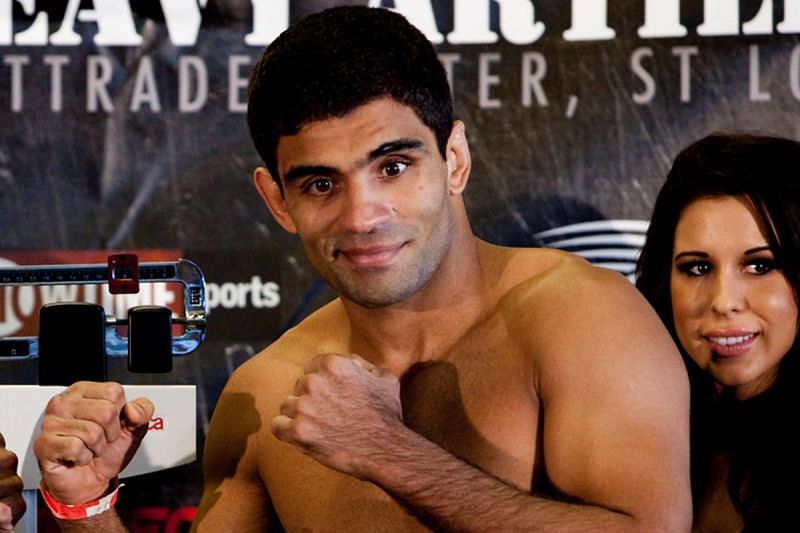 Today's UFC fans might recognise Vitor Ribeiro as a small referee who officiates when the Octagon makes its way to New Jersey – but a lot of them might not realise that when he's refereeing a Lightweight fight, there's probably a chance that in his prime, he could've comfortably submitted the other two fighters in the Octagon with him. Simply put, 'Shaolin' was once one of the best grapplers, pound-for-pound, in all of MMA.
The Brazilian rose to prominence in the early 2000's, first in the US-based WFA promotion and then in Japan's Shooto rings – where many of the great Lightweights that eventually competed in PRIDE cut their teeth. During his time in Shooto, Ribeiro picked up huge wins over the likes of Tatsuya Kawajiri, Joachim Hansen and Mitsuhiro Ishida, with his only loss coming to Kawajiri in a rematch.
When those fighters began to migrate to PRIDE – and eventually to the UFC – 'Shaolin' took a different path, going on a nine-fight winning streak on the smaller circuit. Quite why the UFC never signed him is a mystery to me – with his incredible top game, dangerous elbows and deadly arm triangle choke, he'd have been tailor-made for Octagon success.
As it was, by the time Ribeiro made his way stateside with StrikeForce in 2010, he was way past his prime – he'd never truly recovered from an eye injury sustained in a fight with Gesias Cavalcante in 2007, and ended his career in 2010 with three disappointing losses. But in his prime, 'Shaolin' was a true great – and could definitely have challenged for UFC gold in 2005/06 had the Lightweight division existed at the time. It's a pity he's only entered the Octagon as a ref, really.
#7 Michael Chandler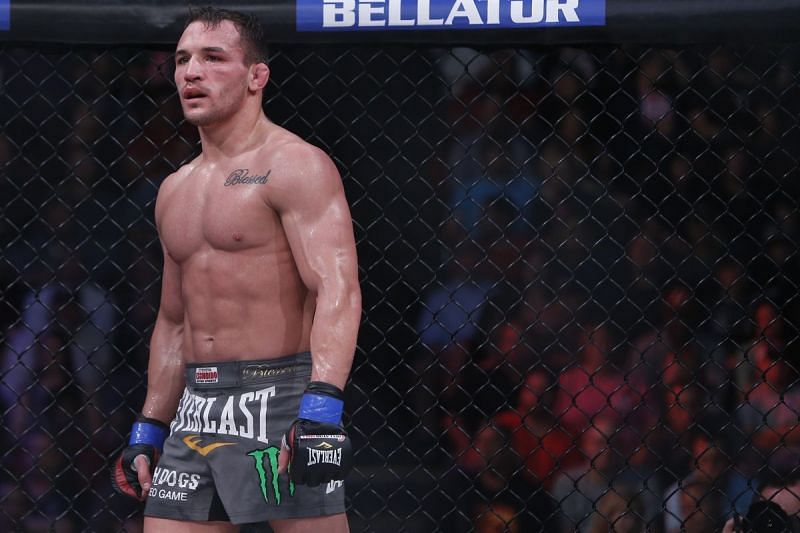 Undoubtedly, the biggest rival promotion to the UFC right now is Bellator MMA, and perhaps no other fighter is as closely associated with the Viacom-backed group as former Lightweight champion Michael Chandler. He's been with Bellator since 2010 – the peak of the Bjorn Rebney era, years before they moved to Spike TV – and has fought 19 times under their banner, winning 15 of them.
A former NCAA Division 1 wrestler, Chandler is simply a fantastic fighter who, at 32, is probably just about in his prime years now. He began his Bellator career with nine straight wins, but of course, it was the 6th of those – his insane 2011 win over Eddie Alvarez – that really put him on the map as an elite fighter and someone to watch going forward.
Chandler won the Bellator Lightweight title in that fight and although he did eventually drop it back to Alvarez in a rematch, and then lost twice to Will Brooks in subsequent title fights, he's since recovered massively, picking up wins over the likes of Patricky Freire and former UFC champion Benson Henderson, and in a few weeks he'll be looking to recapture the title he lost in 2017 due to a leg injury.
The UFC could've signed Chandler this year – he was a free agent for a while but chose to re-up with Bellator, sticking with them for the foreseeable future – and as they didn't manage to ink him, he remains probably the best 155lber to never set foot into the Octagon. How well he would do there is another matter, but it's a pity we're unlikely to find out.
#6 Paulo Filho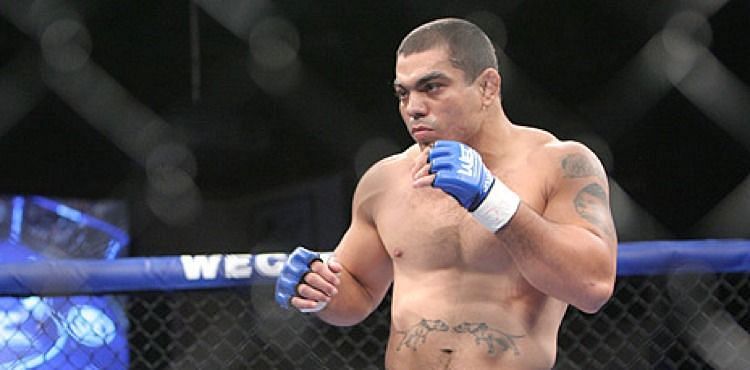 Seeing him in the twilight of his career – a bloated, tattooed shell of his former self – it would've been hard to believe that in his prime, Paulo Filho was one of the most feared Middleweights in the world. But from his PRIDE debut in 2002 through to his ill-fated WEC run in 2007 that was exactly the case. For years, Filho struggled for bookings in fact simply because nobody wanted to fight him.
When he did fight, Filho was seemingly impossible to beat. Jacked to the gills, the Brazilian had an incredibly quick takedown and a devastatingly powerful top game. Once he had an opponent mounted, they were usually doomed – as fighters like Ryo Chonan, Kazuo Misaki and Murilo 'Ninja' Rua found out.
Although he never won gold in PRIDE – an injury took him out of the 2006 Welterweight Grand Prix finals – with eight wins there he was clearly their top 185lber when the promotion closed in 2007.
Crazily enough, Filho could've had a run in the UFC – rumours at the time had him pegged to fight Rich Franklin at UFC 72, but supposedly, when a fight with then-champion Anderson Silva was mentioned, Filho said he'd never fight his friend. And so instead, he moved to the WEC, where he captured their Middleweight crown, until issues with substance abuse raised their ugly head.
Early 2008 saw Filho check into rehab for his issues, and judging by his subsequent loss to Chael Sonnen, he never truly conquered his demons. He did pick up some wins on the smaller circuit in the years that followed, but never looked like the same fighter who ran roughshod over PRIDE for years.
Had Filho come into the UFC in his prime, he could've done some serious damage with a game that seemed tailor-made for the Octagon – but due to his substance issues I do wonder if a UFC career would've followed the same path as his WEC run did. Regardless, he certainly remains one of the best fighters to not fight in the UFC.
#5 Ricardo Arona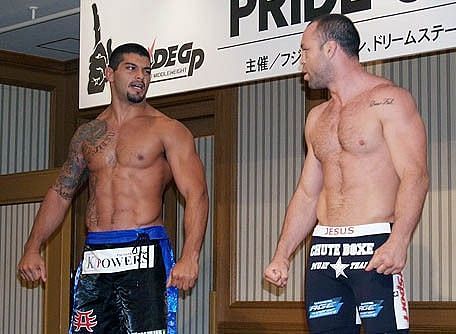 One of PRIDE's best 205lbers in their heyday of the early 2000's, Ricardo Arona practically dropped off the face of the earth once Zuffa bought the Japanese promotion out in 2007. Most reports suggested that he simply didn't need to do MMA any more as he was being employed in the Middle East by mega-rich sheikhs to teach surfing and jiu-jitsu, and if that was the case, then you'd have to applaud him. Despite this, it's still a pity that he never made his way into the UFC.
Simply put, in his PRIDE days, Arona was a great fighter. Cutting an intimidating figure with his huge, ripped physique, 'The Brazilian Tiger' was one of the best grapplers in the sport, with a powerful takedown and a crushing top game capable of dealing with great fighters, including Dan Henderson and Wanderlei Silva, both of whom suffered losses to him. Arona was never the greatest striker, but usually he didn't need to be – most of his opponents simply couldn't stop his grappling.
How well his game would've translated into the UFC – the realm of more great wrestlers than PRIDE; the likes of Tito Ortiz, Randy Couture and eventually, Jon Jones and Ryan Bader – is admittedly a bit of a question mark, but it certainly would've been nice to see him face off with those kind of fighters.
In reality, Arona still managed to face a who's who of great 205lbers of his era – Wanderlei, Henderson, Rampage, Shogun, Overeem, and so on – and the fact that he had so much success against those great fighters means he's definitely one of the best to not fight in the Octagon.
#4 Igor Vovchanchyn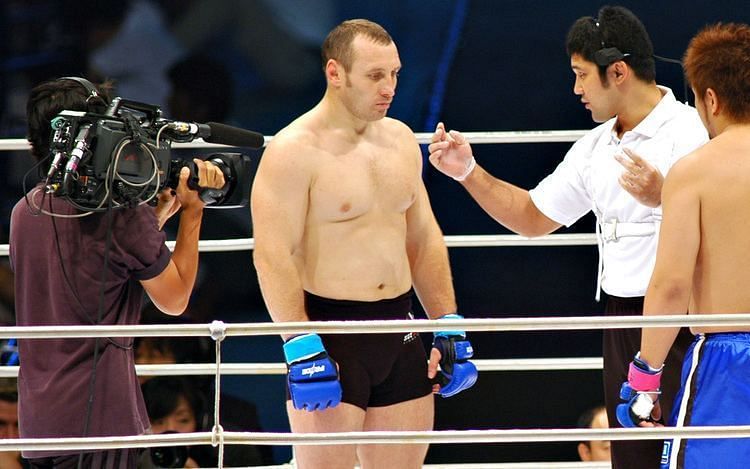 Before Mirko Cro Cop became the sport's most feared Heavyweight striker in the early 2000's, the name that terrified most fighters was Igor Vovchanchyn. Known as 'Ice Cold', Vovchanchyn's MMA career actually began way back in 1995, in small Russian promotions like Absolute Fighting Championship. By the time he made his way to Japan with a burgeoning PRIDE in 1998, he'd already put together an incredible record – 31-2.
It was in PRIDE where Igor really cemented himself – for a time at least – as the top Heavyweight on the planet, though. The Ukrainian striker took out the likes of Gary Goodridge and Akira Shoji before being matched with Mark Kerr at PRIDE 7, and at the time, Kerr – fresh off a UFC tournament win – was seen as the best big man in the sport, particularly as the UFC title was then vacant.
Nobody had been able to stop Kerr's takedowns, ground-and-pound and submissions – but Igor did, eventually finishing 'The Smashing Machine' with a series of knees to the head, and although he didn't win a title for his efforts – PRIDE didn't have them at that point – it was hard to deny that he was the sport's top Heavyweight until his loss to Mark Coleman in the 2000 PRIDE Grand Prix.
Some disappointing losses would come for Vovchanchyn later down the line, but you can't really hold those against him given his length of time in the sport by that point. In the end he retired in 2005 – a decade after starting up. Strangely enough, he almost signed with the UFC in 1996 for UFC 11, but couldn't get a Visa in time – meaning that he's definitely one of the best fighters to never make it to the world's biggest promotion.
#3 Shinya Aoki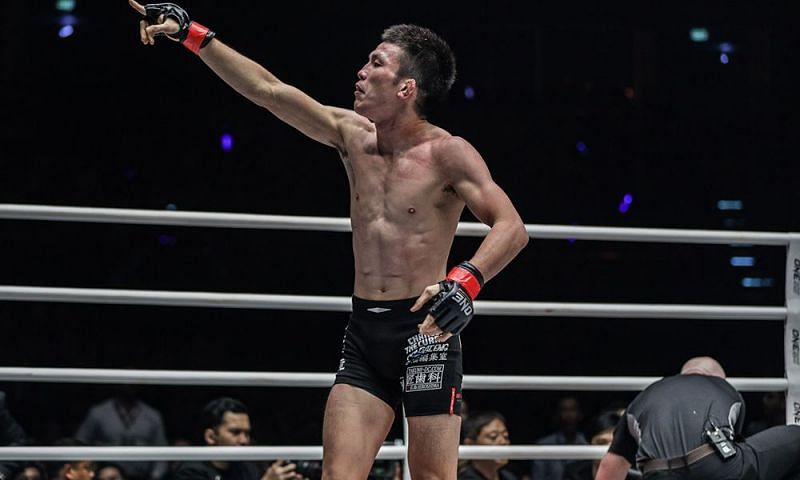 One of the most polarising fighters in MMA history, it's easy to write Shinya Aoki off as a product of everything bad about Japanese MMA, right down to strange matchmaking and some arguably biased officiating during his period in DREAM. But simply taking a look at his list of victims is enough to qualify him for this list and to place him highly, too.
For all of his faults – he was a pretty terrible striker and his game seemingly didn't translate at all when he briefly came to the US for fights in StrikeForce and Bellator – Aoki was a phenomenal grappler at his peak, able to trap even great fighters like Joachim Hansen and Eddie Alvarez with his submission game, an attack that relied mainly on his insane flexibility and creativity.
At his peak, Aoki went unbeaten for a period of three years, winning a total of 12 fights in a row using those slick grappling skills. And when he won the DREAM Lightweight title in 2009, avenging a loss to Joachim Hansen in the process, he was probably the biggest star in Japanese MMA as the popularity of the sport there began to slowly wane.
Accusations of poor sportsmanship dogged Aoki throughout his career – he broke the arms of Keith Wisniewski and Mizuto Hirota with vicious submissions and both incidents could probably have been avoided – but only a fool would deny his effectiveness in the ring.
Even if he probably would've struggled in the UFC due to the different rules and the cage, you simply cannot sniff at wins over Hansen, Alvarez, Tatsuya Kawajiri, 'Shaolin' Ribeiro and Gesias Cavalcante. For me, Aoki is the best Lightweight to never fight in the UFC, period.
#2 Rickson Gracie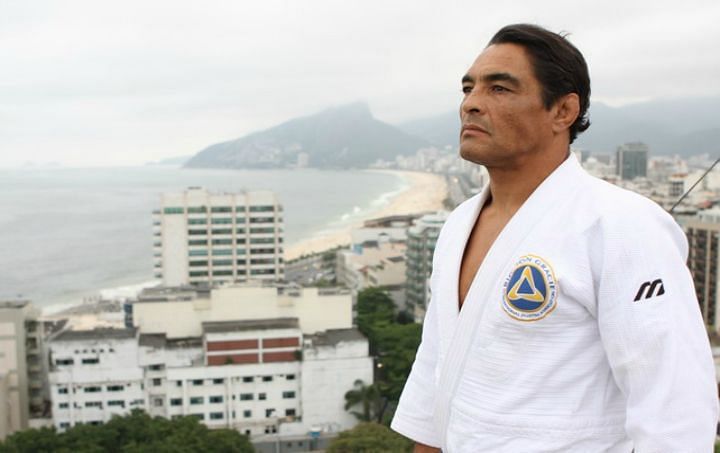 There has probably never been an MMA fighter with as big a legend surrounding them as Rickson Gracie. In the early days of the sport – the mid 1990's – the Gracie family were the most feared competitors of them all, as Royce easily won three of the first four UFC tournaments while the likes of Renzo and Royler saw success in Brazil and Japan. But it was Rickson who most people – including his relatives – claimed was the best fighter in the family.
Rickson's official MMA record shows 11 wins and 0 losses, but his legend actually claims he had somewhere around 400 bouts in various forms of combat – from jiu-jitsu tournaments to outright street fights – and never lost a single one.
Most of this wildly extensive career remains unseen in terms of existing video footage, but his skills were certainly on show in the early PRIDE events, where he comfortably defeated Nobuhiko Takada on two occasions. In the end, Rickson retired in 2000 at the age of 42, but as recently as 2008 he still claimed he could potentially defeat the sport's best fighters.
Could he have succeeded in the UFC? There's simply no question about it. The myth usually states that Rickson was originally the Gracie family's choice to compete in the early UFC shows, but a disagreement with his half-brother Rorion resulted in Royce being chosen instead. And given Rickson was supposedly a far superior fighter to Royce, it seems likely he would've cleaned up just as Royce did in those early shows.
In the end, exactly how much of Rickson's reputation is legitimate, and how much is myth is somewhat unknown. But for the sheer respect offered to him by people far more qualified to judge than me, he's clearly one of the best to never fight in the UFC.
#1 Fedor Emelianenko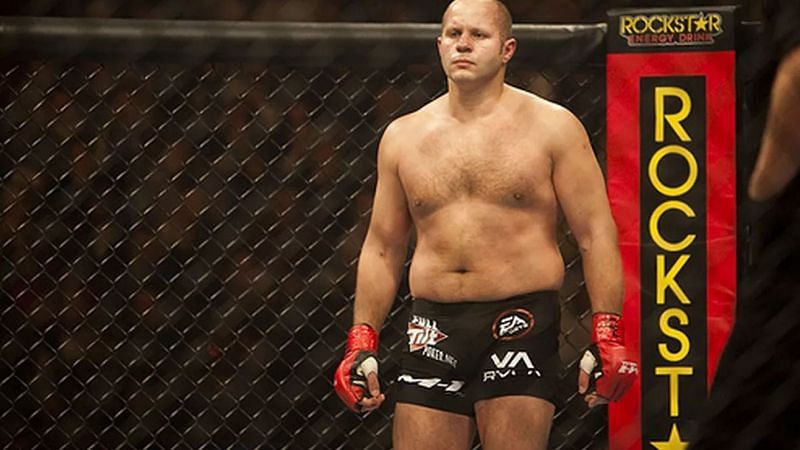 There's absolutely no doubt that the greatest fighter to never step into the UFC's Octagon is 'The Last Emperor' Fedor Emelianenko. The Russian legend might've lost his last three StrikeForce fights – and be in the middle of an ill-advised comeback run right now – but it's still very fair to make an argument for him as the greatest Heavyweight in the history of MMA, making him an obvious choice for the top spot in a list like this.
For the best part of a decade – from 2000 to 2010 – Fedor was perfect in MMA, with his only loss being a fluke cut stoppage in a 2000 fight with Tsuyoshi Kohsaka. After winning the Openweight title in the RINGS promotion in 2001 and 2002, Fedor made his way to PRIDE, the promotion which at the time housed most of the world's top Heavyweights.
The Russian ended up beating them all, from Mark Coleman and Kevin Randleman to Antonio Rodrigo Nogueira and Mirko Cro Cop. Most of the time he appeared to be unstoppable; he carried insane punching power in his small, chubby frame, and on the ground he could move like a world-class jiu-jitsu black belt, being able to snare submissions from seemingly any position. For a while at least, he appeared to have no weaknesses.
Fedor could've signed with the UFC on numerous occasions but always chose not to, for various reasons – the company's refusal to co-promote with M-1, a feeling of disrespect from Dana White, better offers from elsewhere, and so forth.
The UFC might prefer to push the narrative that he failed when he did come to the US but that's simply false – he destroyed two former UFC champions in Tim Sylvia and Andrei Arlovski in 2009 and only began to lose in StrikeForce as his skills began to wane due to his advanced age. In his prime however – at any point from 2000 to 2009 – he probably would've been capable of winning the UFC title with relative ease.
The fact that we never got to see Fedor in the Octagon – and as he's now 42 years old, we probably never will – is perhaps the biggest disappointment in the history of the sport. Simply put, it would've been phenomenal. Either way, there's no argument against it – Fedor Emelianenko is the best fighter to never fight in the UFC.