The Oregon-based sneaker giant will be launching two distinct iterations of the timeless Nike Air Max 1 to coincide with Puerto Rico Day, a yearly event that takes place in June in the Manhattan borough of New York City. The Air Max 1 "Puerto Rico" pack is a delightful ode to the island's residents and their contributions to the globe, as well as to its culture and food.
This celebratory sneaker pack was appreciated by Latin fans, with one of them commenting: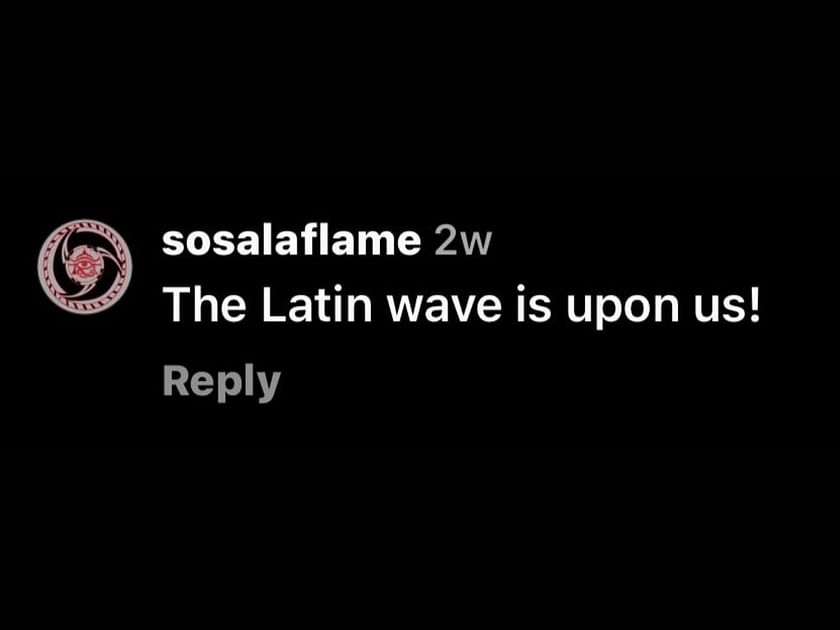 The shoes should be available on June 6, 2023 from Nike's official website, the SNKRS app, and a few online and physical retailers. The suggested retail price for each pair is $140 USD.
---
Latin sneakerheads impressed with the thematic design of the new Air Max 1 "Puerto Rico" sneaker pack
The celebratory Air Max 1 footwear pack offers two playful and vibrant pairs dressed in blue and orange color schemes. The fans, particularly those from Latin America, seemed excited about the themed sneakers.
Even though many people praised the esthetics of both colorways, many still chose one above the other and disclosed their willingness to purchase it when it was released.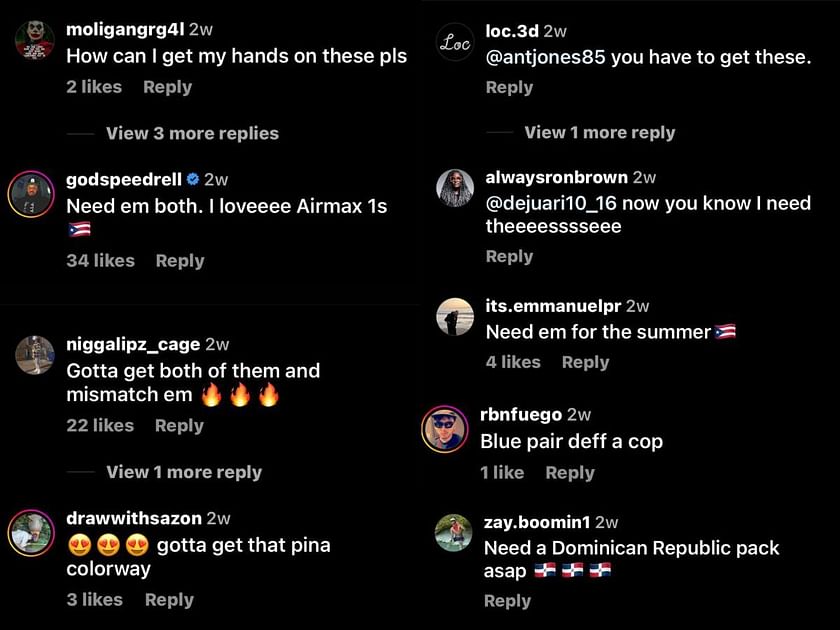 The "Blue Gale" colorway sparked more curiosity among sneakerheads out of the two colorways. Many enquired about the exact release date, so that they don't miss out on these pairs.
One fan said that he would buy both colorways and then style them in mismatched arrangement. Some liked the jewelled swoosh that are added to embellish these pairs. Another Latin fan expressed his desire to get these pairs to represent his land.
One internet user demanded a similar themed pack for Dominican Republic. Some of them made an amusing remark about the globally acclaimed Puerto Rican star Bad Bunny, claiming that the singer currently collaborates with wrong brand (Adidas) rather than Nike.
---
More about the designs of the two colorways offered in the new Nike Air Max 1 "Puerto Rico" sneaker pack
Nike has a history of promoting Puerto Rico Day, an annual cultural event that is celebrated on June 11th in New York City along with other cities across the globe. For the occasion, the Swoosh brand has produced a special line of shoes that incorporate the hues and motifs of the Caribbean island.
A pair of Air Max 1s encouraged by piragua, a renowned shaved ice dish in Puerto Rico and other tropical locales, have been released by Nike this year as a delectable surprise for the Latin fans.
Two colorways—"Blue Gale" and "Orange Frost"— that each pay homage to a particular piragua flavour make up the Air Max 1 "Puerto Rico" pack.
The "Blue Gale" pair has an off-white foundation with blue inlays as well as jewelled Swooshes that resemble the color of blue raspberry. The word "Puerto Rico" is embroidered in metallic silver on the lace deubrés, whereas the tongue tag features a red, white, and blue piragua. The moniker of the island is also stitched in red on the heel tab.
With a gray background as well as orange and yellow toppings that recall the flavours of coconut, passion fruit, and pineapple, the "Orange Frost" pair has a more flamboyant appearance. The tongue tag features an upbeat piragua with these flavors, and the lace deubrés have "Puerto Rico" etched on them. Both of these items are gold-plated. The name of the island is also sewn in yellow on the heel tab.
Both sets are packaged in a unique "Familia" themed box that has pictures of several piragua flavors on it and looks like an ice cream carton. A complementary towel with the same design as each sneaker's tongue tag is also included in the box.
Since its debut in 1987 as the first shoe with a visible Air unit in the heel, the Air Max 1 has been reinterpreted in innumerable color combinations as well as joint endeavours, expressing various cultures, narratives, and styles.
the Air Max 1 "Puerto Rico" limited-edition pack is another illustration of how Nike use its footwear as a blank canvas for artistic expression and creativity.
---
You won't want to miss this release if you appreciate great Air Max 1s or are an avid supporter of Puerto Rico. Keep checking back for additional information on the release date and availability of these shoes. And don't forget to proudly observe Puerto Rico Day!
Edited by Siddharth Dhananjay