Vegan meat lovers may be delighted to learn that Impossible Foods is introducing a new plant-based chicken product line-up. The California-based vegan meat brand is expanding its crispy, juicy chicken line-up by introducing three new plant-based meat products that include Impossible™ Spicy Chicken Nuggets, Impossible™ Spicy Chicken Patties, and Impossible™ Chicken Tenders.
Buyers can find Impossible Spicy Chicken Nuggets, Spicy Chicken Patties, and Chicken Tenders in select retail stores in the coming weeks. The nationwide availability of frozen plant-based meat products is expected in the coming months.
Customers who want to try out the new products can look for them at major grocery and/or retail stores, or check out the store finder - https://impossiblefoods.com/locations - to find the nearest shope that sells the vegan meat product.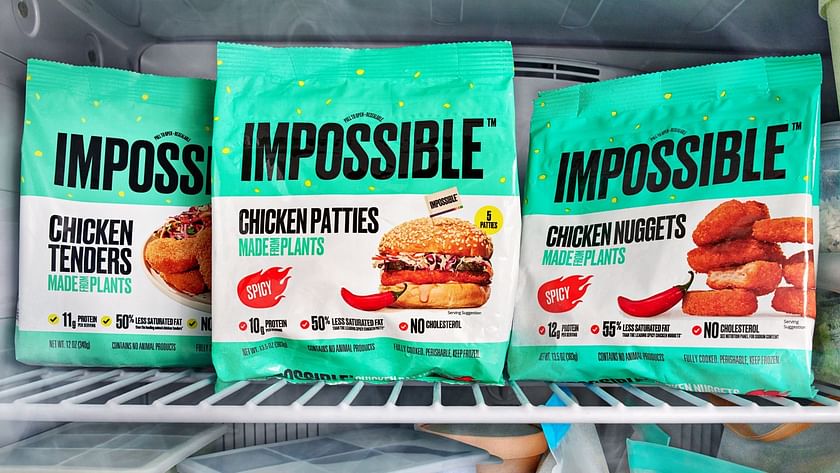 The vegan meat brand introduced the new product through a press release, with Sherene Jagla, Chief Demand Officer, stating:
"Our chicken products caught on fast with consumers, and they've served as a successful entry-point to our brand."
Briefing customers about the company's future goals, Jagla further added:
"In retail, our original nuggets are leading the plant-based chicken category in dollar sales, and in food service, consumers prefer them to animal chicken nuggets. We're excited to expand on the platform's success, and we expect this category to continue to be valuable for our brand."
---
Impossible Foods' new plant-based juicy, crispy chicken products are made with a blend of special spices
On a mission to positively impact the lives of people and the planet through nutritious plant-based meats, Impossible Foods has been producing and selling vegan meats all across the country since 2011. From nuggets to burgers and patties, the plant-based meat company has been transforming lives with its vegan-friendly style that makes the pallette enjoyable for vegans and leaves behind a lower carbon footprint that helps the environment.
With the introduction of a new crispy, juicy chicken line-up, the brand is taking things even further. It is offering an even wider range of plant-based meat products to be enjoyed for a vegan-friendly experience. Made with a blend of special spices, the new plant-based meat line-up is packed with flavors guaranteed to make one's heart flutter.
---
Impossible™ Spicy Chicken Nuggets
Love the fire in the food? Try out the new plant-based Impossible Spicy Chicken Nuggets by Impossible Foods, which are packed with a unique blend of spices, offering the perfect amount of heat in every crispy, tender bite.
On top of being vegan-friendly, the new chicken nuggets are also lower in saturated fats. Whether one makes them in an oven or an air fryer, the plant-based snack offers a convenient and easy way to enjoy a quick meal.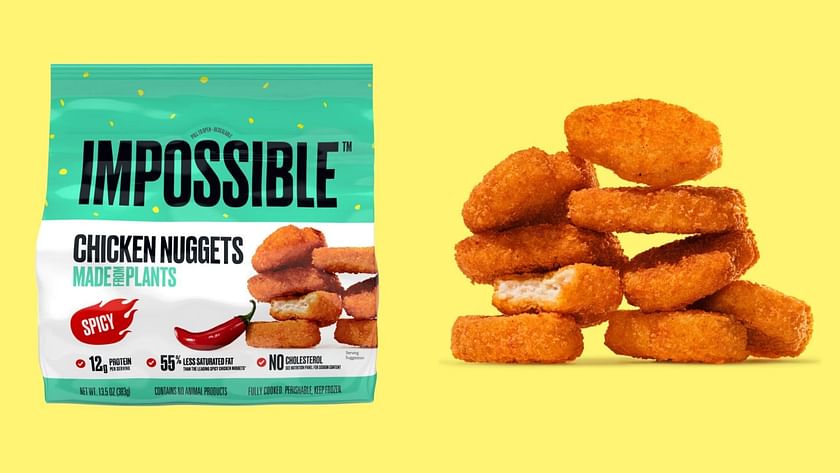 ---
Impossible™ Spicy Chicken Patties
Offering a spicy way to enjoy a burger, the Impossible™ Spicy Chicken Patties comes with juicy plant-based patties that are guaranteed to level up one's burgers.
Note that the pack only comes with five plant-based chicken patties and does not include any buns, toppings, or sauces. Low fat patties can be used to make sandwiches, burgers, wraps, or anything else you can think of.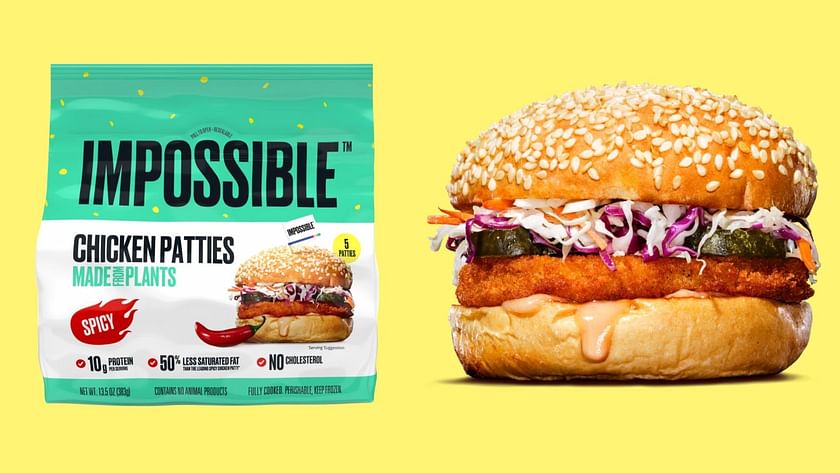 ---
Impossible™ Chicken Tenders
Impossible Chicken Tenders features golden brown crispy breading on the outside and a tender, juicy bite on the inside. Delicious chicken tenders may not be made of real chicken but could definitely taste even better than real chicken.
Enjoy them on their own, or pop them up in any recipe of one's choice, and the juicy chicken tenders by Impossible Foods won't disappoint. Ensure that the pack only contains ready-to-cook chicken tenders and does not come with any extra sides or sauces.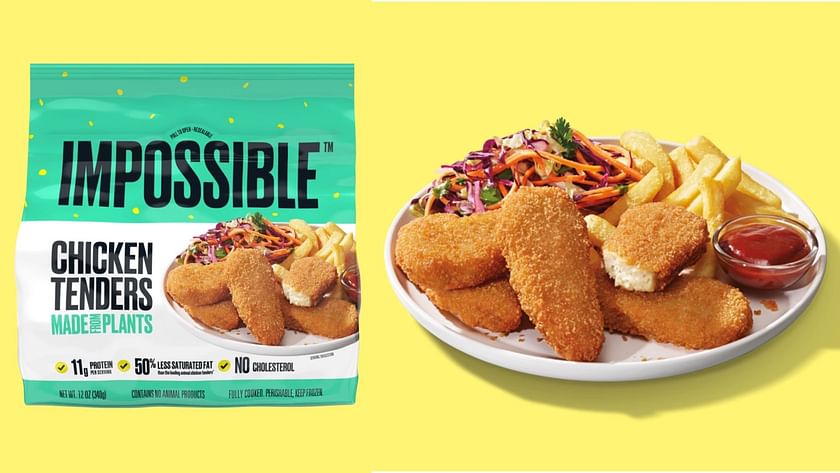 ---
While the nationwide availability of Impossible Foods' Impossible™ Spicy Chicken Nuggets, Impossible™ Spicy Chicken Patties, and Impossible™ Chicken Tenders is expected to be possible in the coming months, customers can try finding them at some of the major retail stores in the United States.