Last week, actress-singer Taryn Manning of Orange Is the New Black fame took to Instagram to share her admiration for former President Donald Trump. The post included a montage of Trump's images and videos with Frank Sinatra's hit song My Way playing in the background.
The post earned a lot of attention on social media, with some slamming her for siding with the controversial politician and others showing concern for her mental health. She began her post by saying she was sick of hiding her truth and will never work in Hollywood again.
"They canceled me. My whole life has been dedicated to this craft for nothing. Humiliated. Most abusive life I've endured."
She followed it up by saying she was a "sovereign human," and canceling her was not that easy. She said she had every right to live, and nobody could take it away from her. Toward the end, she expressed her admiration for Donald Trump:
"I love you, Donny. In all your mistakes and the tool you are, you're my hero. The most un racist human on this planet. The lies they speak about you hurt."
On Sunday, August 13, Taryn Manning posted another controversial video. In it, she said she was involved with a married man knowing that he and his wife were no longer together.
The rest of the post hardly made sense to most people, where she spoke about "Father God" and what the Holy Bible teaches about a man-woman relationship and infidelity. At one point, Taryn Manning also shared her experiences with the man she was involved with:
"For about three nights in a row…I was licking his b*tthole. Yup. Because he liked it."
The video is full of such remarks making fans and netizens feel worried for her as they expressed concern on social media about her sanity. Some even said that people should check on her and that she needed assistance. A Reddit account, r/PublicFreakout, also shared her video where a person commented: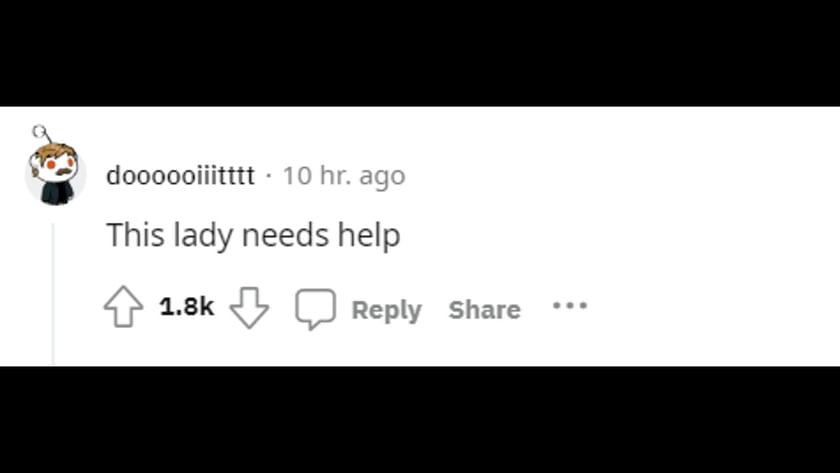 ---
"You can tell she's not mentally well": Taryn Manning's viral post triggers online concern
After her Donald Trump appreciation post clubbed with slamming Hollywood, Taryn Manning is back on Instagram, where she posted a long video and shared her recent episodes with a married man she was physically involved with. After saying that she licked his b*tthole for several consecutive nights, she said that both of them liked it. Then she asked her followers whether they thought it was "weird."
"We drove all the way to the New Park beach today so that I could buy him a boat," she stated next.
Taryn Manning continued by saying she was in love, which is why she made all the grand gestures and even got cash with her for the downpayment of the said boat. She also informed how the man's wife threatened her that if she did not stop "messing around" with him, she would get a restraining order against her.
"I know it's a lot of information. But I'm the lunatic," she said.
She wrapped it up by saying that if that "b*tch" wanted to put her in jail, she would make sure she put her behind bars before that. She then told the woman that it was her husband who came to her and not the other way around, which is why:
"Don't you ever threaten me…I cannot believe you. You lost it. Not I…I ain't scared of you. You should be scared of me," she concluded.
As soon as the video became viral, social media users became really concerned about Taryn Manning's well-being, with some suggesting that she needed help. Here are some of the comments:
---
Exploring Taryn Manning's career in brief
Before landing the popular role of Tiffany "Pennsatucky" Doggett in the critically acclaimed Netflix original series, Orange Is the New Black (OITNB), from 2013 to 2019, Taryn Manning played several minor roles in films and TV shows since 1994.
The Virginia resident's other important roles over the years include Cherry in Sons of Anarchy (2008-2010), Nola in Hustle & Flow (2005), and Janeane in 8 Mile. Besides, she has also been a musician releasing singles including Summer Ashes, Curiosity, and Pop 808 and labels Dreamworks and Little Vanilla as a vocalist.
She is well-known for receiving the Screen Actors Guild Awards for three consecutive years (2015, 2016, and 2017) in the category "Outstanding Performance by an Ensemble in a Comedy Series" for OITNB.