10 elegant, stylish batsmen who infused poetry into the game
855.87K //
Timeless
Not for everyone is sport just another mode of entertainment. Not for everyone is sport a hard-fought battle, played for pride and prestige. For some, sport isn't even a dividing barrier between two entities. For some, sport is poetry on a garden patch: an arena for a genius to exhibit his artwork in the most unbelievable of circumstances and in the most adverse of conditions.That is why, some can't help but romanticise the game of cricket, for it offers, every now and then, men with such skill that they could paint a masterpiece in thin air, creating and recreating it at ease over the years. This slideshow is for the connoisseurs who love the game for its beauty and not so much for the battles, for the exotic and the artistry and for those great men who wielded the bat not to insult their opponent but to adulate the game itself and exult in it.
#10 Ian Bell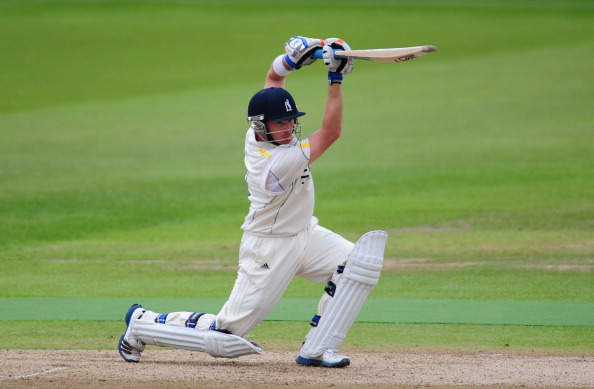 Only time will tell what tales would be told about Ian Bell. He is England's best batsman and has been so for a while. Better than Kevin Pietersen in batting skills, better than Alastair Cook, better than Trott. He could be Gower's protégé for all we know, yet his career has been dotted with as much recklessness as grace.
Bell cuts the ball wide outside off stump with ferocity. When it is a touch closer, though, the ball will be sent smoothly sailing through the covers, almost in glee for the flirtatious nature of his bat. Bell is a touch player who hates hitting the ball; he belongs to the diminishing generation of batsmen who believe that the ball is not an object to be hit, just caressed.