10 facts you probably didn't know about major European clubs
262.11K //
Timeless
Knowing more about your favourite football club is always something that interests fans. Finding out little bits of rare information always helps fans For example when Bayern Munich and Borussia Dortmund were about to play the Champions League final in 2013, a fact that was relatively unknown to many was brought to light, which was that Bayern Munich had helped Borussia Dortmund financially during a time when Dortmund were struggling.Here are 10 such facts you probably didn't know about some of Europe's major clubs.
#1 Real Madrid was founded by Catalan brothers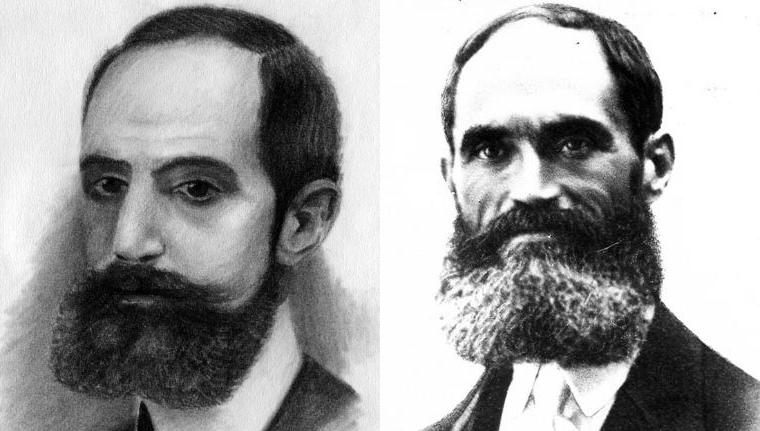 The Catalan-Madrid rivalry is famous for sporting and political reasons, but what very few people don't know is that the famous Real Madrid was founded by two Catalan brothers living in Madrid.
The brothers go by the names of Carlos Padros Rubio and Juan Padros Rubio and together they owned a shop on the Calle Alcala. They were actively involved in the emerging football scene in the country and in 1902; the backroom of their shop became the first club premises of Real Madrid.
Juan was elected the first club president and he was succeeded by his brother Carlos. It was Carlos who played a vital role in forming the Copa del Rey and he was also the referee for the first final in 1902.
#2 Anfield was originally the home of Everton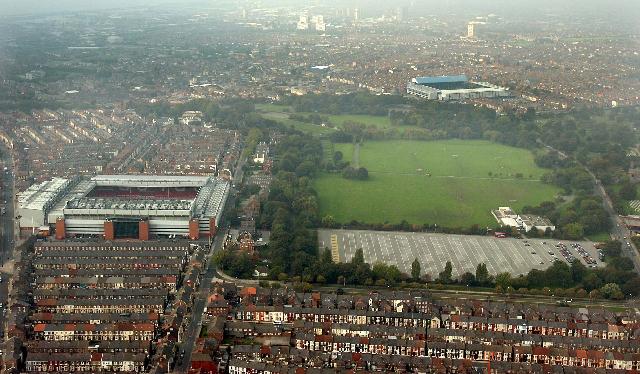 Anfield is the home of Liverpool football club and it is one of the temples of the football world, but the interesting fact is that the ground was originally the home of Everton Liverpools bitter rivals.
Everton initially played in an open pitch near Stanley Park, but when the club wanted to become a professional one, it was necessary that they moved to an enclosed stadium. In 1882, J. Cruit donated land at Priory land which became the home for Everton for two years. But when the crowds became large and noisy, Cruit asked them to leave and Everton moved to Anfield in 1884.
The club had transformed Anfield into a 20,000 plus international standard ground within seven years and won their first league title at Anfield in 1890-91.
Evertons club president John Houlding had initially rented Anfield from the Orrell family and then sublet it to Everton. In 1885, Houlding brought the land from Orrell family and rented it directly to Everton.
Now after winning the league tile, there was a conflict between Houlding and the Everton Committee. They believed that Houlding had a personal, financial and political agenda. Meanwhile John Orrell who owned the adjacent land, attempted to legally run a road through the new main stand to access his land. Everton committee accused Houlding of knowing the legal right of way and allowing the new stand to be built.
The committee wanted Houlding to negotiate on the combined Anfield and Orrells land rent of 370 pounds or the purchase of both, but were told that the rental fee was non-negotiable.
Houlding attempted to hijack the club by registering another company Everton F.C and Athletic Grounds Ltd. in March 1892 while Everton were still occupying and playing at Anfield. The Football council wouldnt recognize Houldings company as Everton and hence he changed the name to Liverpool FC and Athletic Grounds Ltd. in June 1892.
The issue between Houlding and the Everton committee led to Everton abandoning Anfield and then they moved to Goodison Park. The blues played their last game at Anfield on 18th April against Bolton Wanderers.
#3 FC Barcelona, FC Basel and FC Zurich were founded by the same person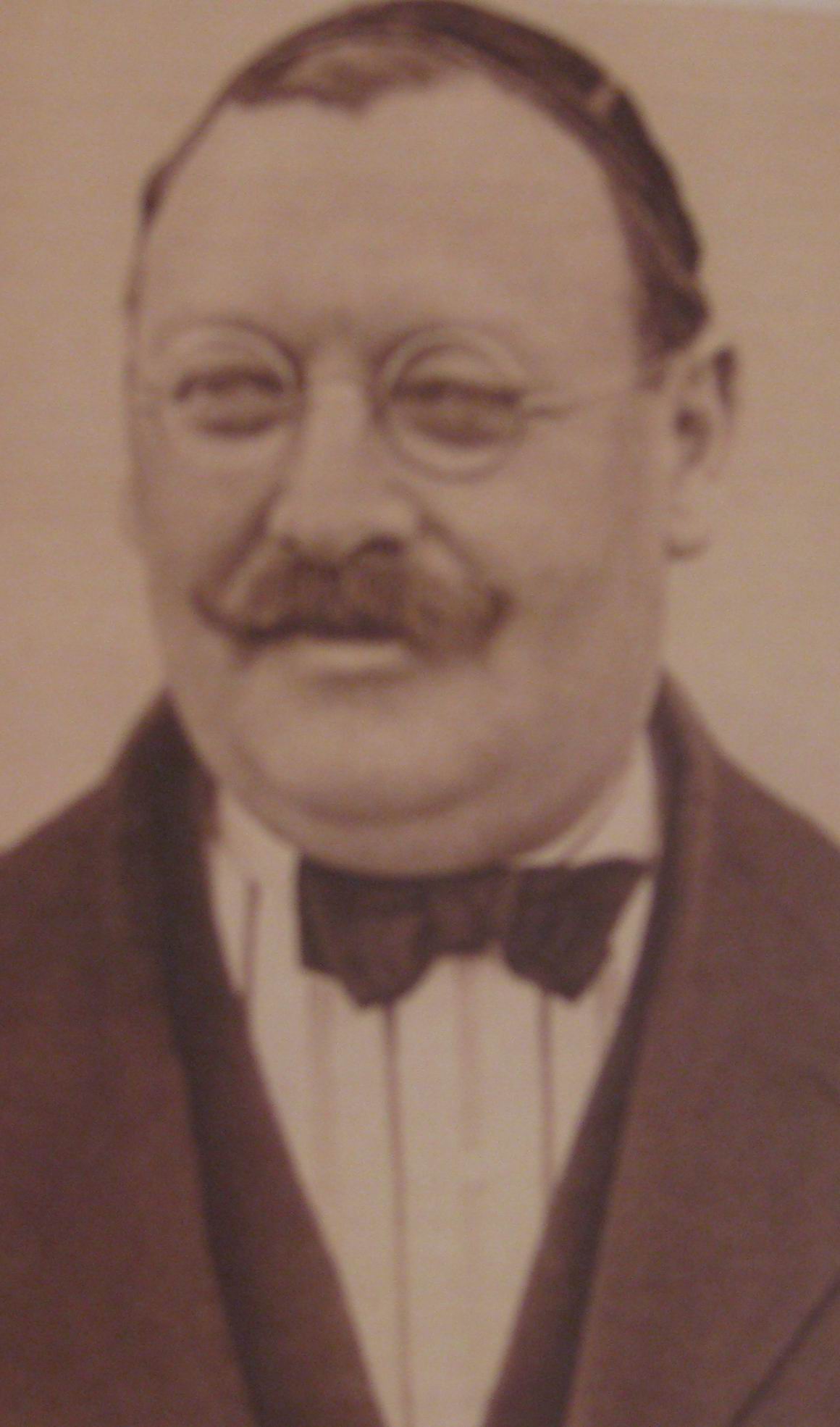 Swiss giants FC Basel and Spanish giants FC Barcelona were founded by the same man Joan Gamper.
He was highly regarded as a footballer in Switzerland and was club captain at FC Basel and also a player and co-founder of FC Zurich.
In 1898, he went to Barcelona to visit his uncle, Emili Gaissert, butGamper fell in love with the Catalan city and decided to stay there longer than he had planned to. He joined the local Swiss Evangelical Church and began playing football with the local Protestant community.
On October 22nd, 1899, he placed an advertisement in Los Deportes, declaring his wish to form a football club and on November 29th, FC Barcelona was born.
Gamper played for Barcelona between 1899 and 1903 and in 1908 became the Clubs President.
#4 Nottingham Forest are the only Champions League winning team to have gone down a division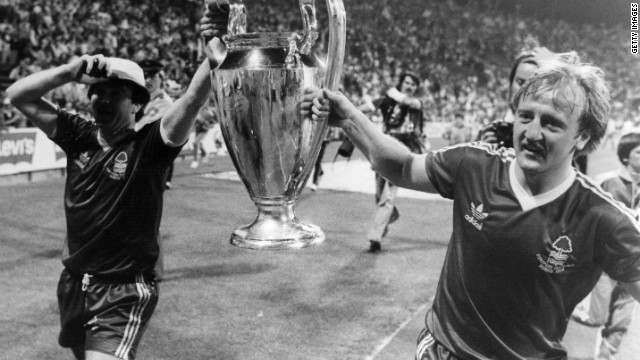 Since the start of the European Cup, which is now known as the Champions League, 22 different teams from around Europe have won the prestigious competition. Of the 22, five teams are from England, namely, Liverpool, Manchester United, Chelsea, Aston Villa and Nottingham Forest.
Yes, you read it right, Nottingham Forest. Although many readers know that Forest have won the European Cup twice in succession under the guidance of Brian Clough, very few people know about a unique record they hold right now.
Forest are the only previous winner of the competition who are not playing top-tier football in their country. They have gone from European Champions to a mid-table club in the Football League Championship. Forest finished 11th last season in the Championship and currently occupy the same position in the table.
Aston Villa is not that far behind Forest, the Villains had a very tough battle last season to save themselves from relegation and then there is Liverpool who have an up and down graph in terms of performance.
Whats astonishing is that these three clubs Liverpool, Nottingham Forest and Aston Villa had won all the European Cups from 1976-1982.
#5 Internazionale was formed when AC Milan refused to sign foreign players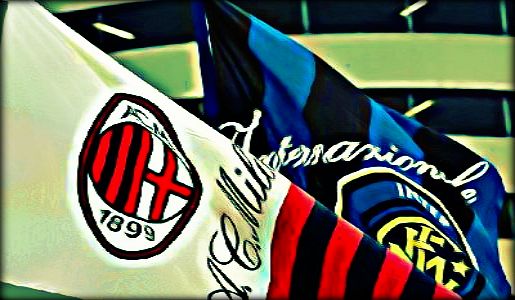 AC Milan was formed in 1899 by two Englishmen as football and cricket club, but in 1908, the club split and on 9th March, Football Club Internazionale was formed.
The reason behind the split was AC Milan's reluctance to accept foreign players while the founding members of Internazionale wanted to accept both Italians and foreign players. In fact the name 'Internazionale' was derived because of the same reason.
Things have changed over the years and now Milan accept non-Italians in the team. Both teams have gone on to be very successful and then slowly faded away in the last few years. With this said, this weekend's Milan Derby will be an interesting one.
N.B: It is a common mistake people make by calling Internazionale as Inter Milan. There is no Inter Milan, there is only Internazionale.
#6 Real Madrid played Real Madrid Castilla in Copa del Rey final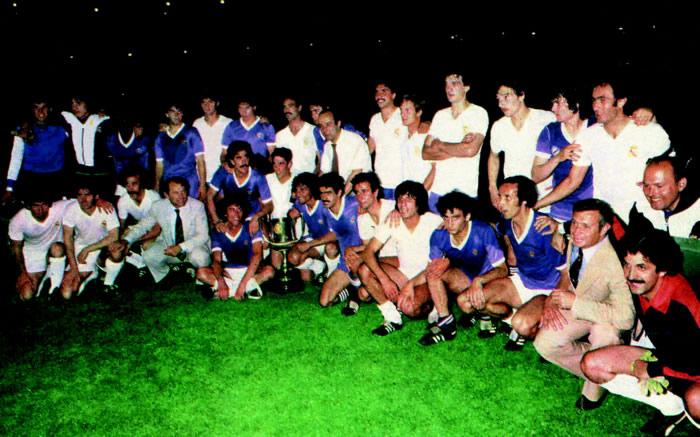 Real Madrid Castilla is the reserve team of Real Madrid and they are an essential part of the clubs youth academy. Castilla currently play in Segunda Division B, which is the third tier in Spanish football.
Reserve sides are not allowed to play in the same division as the first team and they are no longer allowed to participate in the Copa del Rey. But there was a time when reserve sides were allowed to enter the Copa del Rey or the Kings Cup and because of that something interesting happened in 1980.
Castilla defeated teams like Athletic Bilbao, Real Sociedad and Sporting de Gijon to reach the final of the Copa del Rey where they faced Real Madrid, but Real Madrid won the game 6-1 with current Spain manager Del Bosque amongst the scorers.
Castilla had qualified for next seasons European Cup Winners Cup, but got knocked out in the first round by West Ham.
Reserve sides were banned from entering the competition from 1990-91.
#7 Arsenal\'s mysterious promotion to the First Division in 1919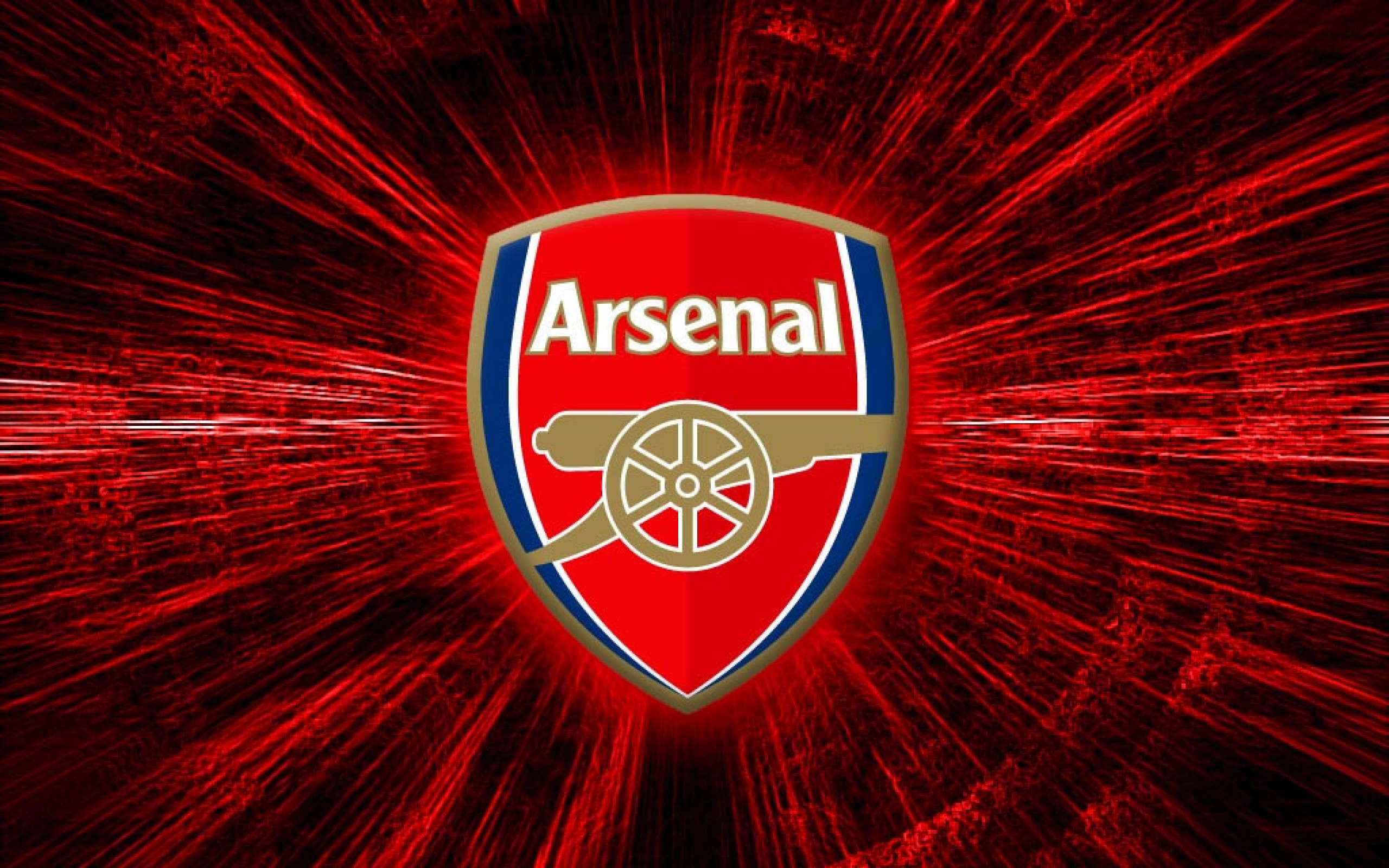 Arsenal had controversially joined the first division of English football in 1919, although they had only finished 6th in the second division in the season before World War I.
The first division was being expanded from 20 to 22 teams in 1919 and the two new entrants were selected by annual general meeting of the Football League. According to past precedent, the place would be given to the two teams who would otherwise have been relegated; these teams were Chelsea and Tottenham Hotspur. Instead, one place was given to Chelsea – who were victims of a betting controversy and a ballot was called for the other.
The candidates for the ballot were 20th placed Tottenham Hotspur and from the second division Barnsley (who had finished 3rd), Wolves (4th), Birmingham (5th), Arsenal (6th), Hull City (7th) and Nottingham Forest (18th).
The league voted for sixth-placed Arsenal because club Chairman Sir Henry Norris argued that Arsenal should be promoted for their "long-service to football league", having been the first league club from the south. The League board agreed and Arsenal was given entry into the first division after the voting at the expense of Spurs who were relegated.
This was the starting of Arsenal's long-standing rivalry with Spurs. Also, the argument that was raised – "long service to football league" should have favoured Wolves because they had finished two points ahead of Arsenal and were the founder members of the football league.
It was alleged that there were backroom deals or even bribery by Sir Norris that led to Arsenal getting promotion.
#8 Roman Abramovich originally wanted to buy Tottenham Hotpsur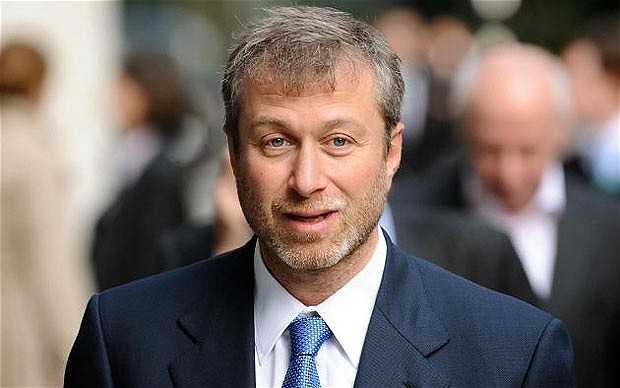 Spurs have a history of bad luck. They were relegated in 1919, in favour of Arsenal, they lost their Champions League spot in 2012 to Chelsea who had won the competition and in 2003 they were unlucky that Russian Billionaire took over Chelsea instead of them.
Former England manager Sven-Goran Eriksson revealed that Abrahimovic had his eyes set on Spurs before an intervention from Eriksson led to the Russian taking over Chelsea.
Eriksson had close ties with Abrahimovic and the Swede revealed that Abrahimovic had asked himabout which London based club to takeover. To which Eriksson replied:
'I said if you want to win the league then Chelsea – because you only have to change half of the team.
'At that time with Tottenham maybe you would have had to change the whole team.'
The goal by Jesper Grønkjær on the final matchday of the 2002-03 season that gave Chelsea a win against Liverpool and allowed them to qualify for next season's Champions League meant that Abrahimovic had finally found his club.
#9 Only 5 teams have kept the original Champions League Trophy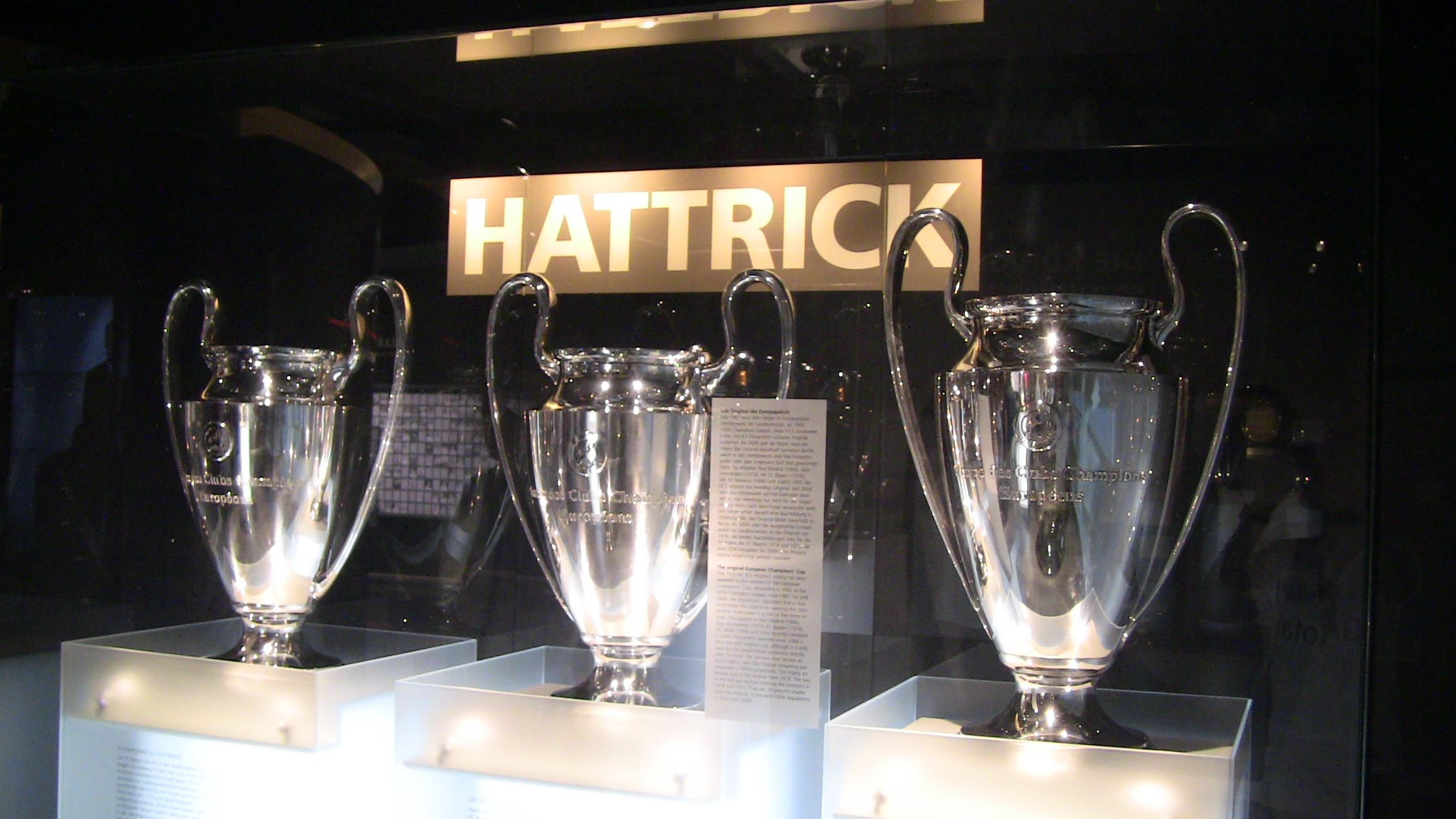 The Champions League trophy is one of the most prestigious trophies in the football world and now every year the team who wins it gets a replica of the trophy and the original trophy remains with UEFA at all times.
This was not the case till 2009. Earlier clubs were eligible to keep the original trophy permanently under two circumstances.
1. They have won the tournament for the fifth time
2. They have won the tournament three times in succession
This rule was alive from 1968 to 2009 and during the period five teams have won the permanent trophy
1. Real Madrid – After six wins. Their sixth was in 1966 and the rule was enforced in 1968.
2. Ajax – After their third consecutive title in 1973
3. Bayern Munich – After their third consecutive win in 1976
4. AC Milan – After their fifth title in 1994.
5. Liverpool – After their fifth title in 2005.
From 2006 onwards the sixth trophy has been in use and from now on instead of giving the original trophy for three consecutive titles or their fifth title a club gets a multiple winners badge.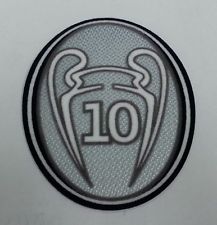 Under the new rule, so far no other club has won the multiple winners badge, but the five clubs who have the permanent trophy are eligible to wear the badge.
#10 Sir Matt Busby played for Manchester City and Liverpool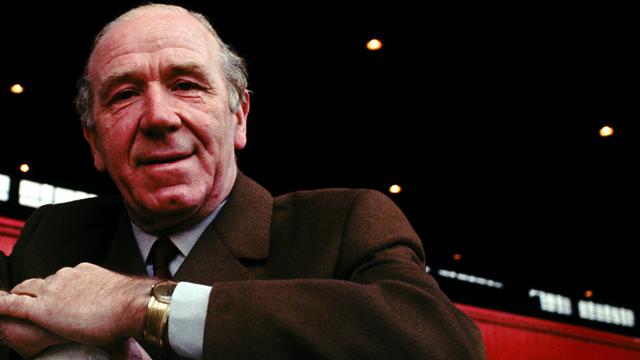 Manchester Uniteds famous and legendary manager Sir Matt Busby had played for two of Uniteds biggest rivals during his playing days, namely Liverpool and Manchester City.
Sir Busby signed for Manchester City at the age of 18 and he spent eight years with the Manchester Club before signing for Liverpool in 1936. He rarely missed a game over the next three seasons and he was thus named as Liverpools captain. Busby along with Jimmy McDougall and Tom Bradshaw made up what is considered to be the best half-back line Liverpool ever had.
When Bob Paisley joined Liverpool in 1939, it was Busby who took Paisley under his wing and this led to a lifelong friendship between two of English footballs greatest managers. The Second World War signaled the end of his playing career and he would go on to take the job as Uniteds manager after the war.