10 greatest World Cup players of all time
77.27K //
Timeless
"The World Cup is a very important way to measure the good players and the great ones. It is a test of a great player." - PeleAt the game's biggest stage, great players always find a way to separate themselves from the rest of the pack. When the stakes are high, these players always put their hands up. While Pele was talking about football and cricket doesn't quite inspire the same maniacal devotion from its followers, it still defines the spirit of a World Cup perfectly alright.It shouldn't therefore come as a surprise that the greatest players around the world were also, more or less, the greatest when it came to the World Cup.In many ways, this is a hard and cruel list since it is virtually impossible to fit in all the greats. Yuvraj Singh, for example, with 738 runs, 20 wickets and a Man of the Tournament as part of the 2011 World Cup winning campaign (and a member of the Indian team which finished runners-up in 2003) just misses out on the list. So does Jacques Kallis, one of the game's greatest all-rounders and part of a rare club of members with 1000 runs and 20 wickets at the World Cup, along with Sanath Jayasuriya.Also read: World Cup Winners List: All time FIFA winnersHere are the 10 greatest World Cup players of all-time:
#10 Kapil Dev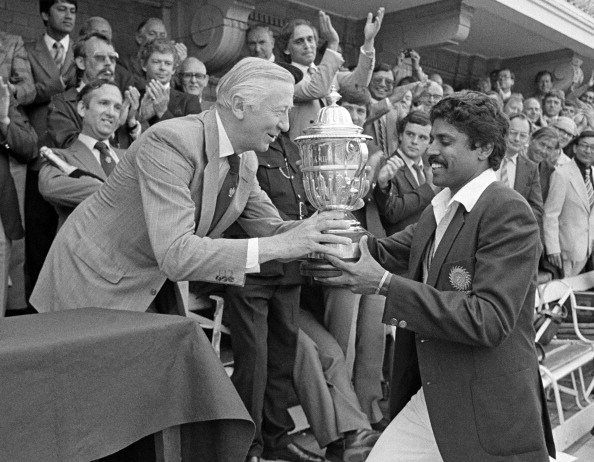 Kapil Dev edged out several greats of the game for the 10th spot on this list based on two important factors – all-round contribution to his team's cause and talismanic captain of a World Cup-winning team. In addition to 669 runs and 28 wickets in the World Cup, he was also the skipper of the team that stopped the invincible West Indians, under Clive Lloyd, from picking up a third straight World Cup.
Kapil averaged a very impressive 37 with the bat and a decent 31 with the ball. His match-winning effort of 175* against Zimbabwe when India seemed down and out was the highest individual score at the World Cup for a very long time. Kapil also has the highest strike rate amongst the top 50 run-getters at the World Cup - a phenomenal 115.41 which combined with the 35+ average puts him straight in the list of batting greats, leave alone his substantial contribution as frontline bowler in a nation starved of genuine pace and swing bowlers.
#9 Ricky Ponting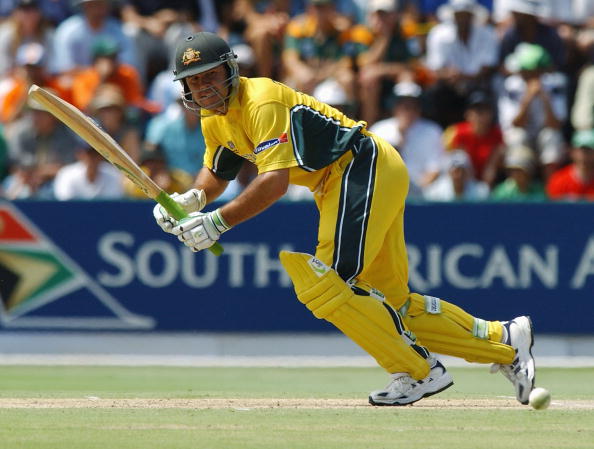 Ricky Ponting is the only player apart from Clive Lloyd to have won the World Cup twice as captain, having done so in 2003 and 2007. He also won it as a player in 1999 under Steve Waugh. The Man of the Match in the 2003 final against India for his intimidating 140*, Ponting is the World Cup's second highest run-scorer behind Sachin Tendulkar with a massive 1743 runs, including five centuries, at an average of 45.86.
Ponting was also part of the squad that lost to Sri Lanka in the finals of the 1996 World Cup, making him one of the very few players to appear in four World Cup finals, a distinction he shares with another great in Glenn McGrath.
#8 Muttiah Muralitharan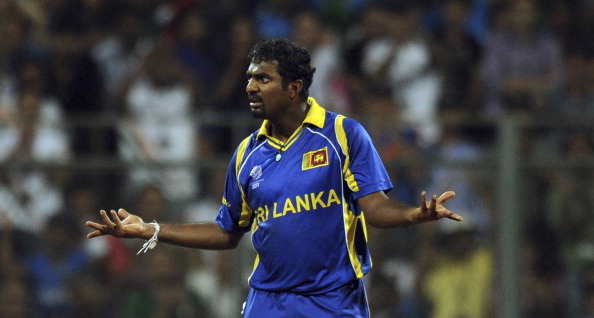 Muttiah Muralitharan makes it to this list on his bowling strength alone, one of only four players on this list to do so based on one facet. But such was his contribution to the Sri Lankan team during the time. A relatively unknown member of the winning side in 1996, Muralitharan went on to pick 68 wickets in 39 matches across five World Cups, next only to Glenn McGrath.
His average of 19.63 and economy of 3.88 put him in a very distinguished club of bowlers with more than 30 wickets, at an average less than 20 and economy under 4. About his only drawback is the fact that he never took a five-wicket haul at the game's biggest stage, even though he took them in buckets at the Test level.
#7 Imran Khan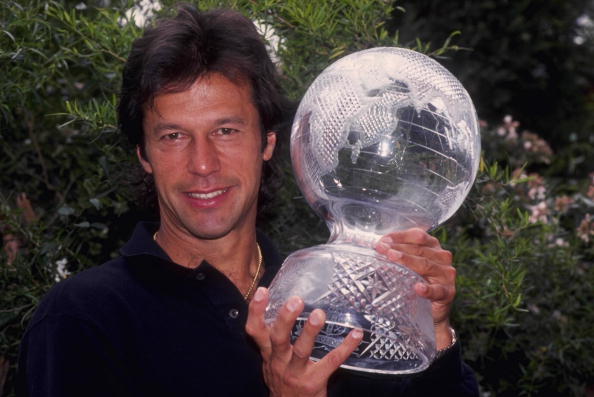 Imran Khan, who famously led Pakistan to victory in the 1992 World Cup, is one of the greatest all-rounders the game will ever see. There are many reasons why he is one of the World Cup's greatest performers. Of all the players with more than 500 runs at World Cups, he has the most wickets - 34.
His bowling average of 19.26 is also the lowest amongst all-rounders with at least 500 runs and 10 wickets. His run tally of 666 runs at 35.05 is sixth on the list of all players with more than 20 wickets at World Cups. Most importantly, his runs came at crucial junctures, like in the semi-final and final of the 1992 World Cup.
#6 Steve Waugh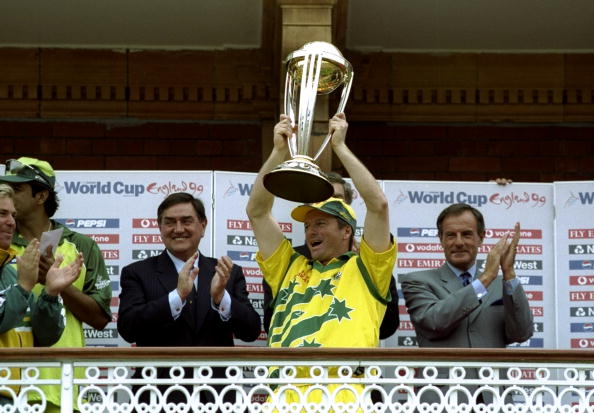 Steve Waugh, a man known for true grit, made a habit of punching above his weight at the big stage, during the big occasion. The lesser talented twin, in comparison to Mark, went on to become the greater player, based purely on his will to succeed. The man who captained Australia to glory in the 1999 World Cup scored 978 runs at a stupendous average of 48.9. That alone puts him amidst the greats of the World Cup.
He also took 27 wickets at 30.14 apiece, which is the fourth highest amongst all-rounders with at least 500 runs at World Cups, rightly earning him the status of being one of the greatest all-rounders in the tournament's history. Apart from captaining his side to victory in 1999, he also won the World Cup as a player in 1987 under the leadership of Allan Border.
#5 Adam Gilchrist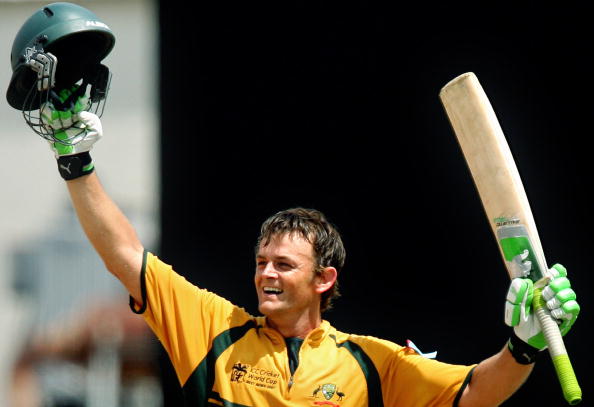 Adam Gilchrist is one of the game's greatest all-rounders in his own right. He is, arguably, also the greatest wicketkeeper-batsman the game has ever seen, let alone in World Cups, although Kumar Sangakkara could push that notion in the upcoming World Cup. Gilchrist not only scored a phenomenal total of 1085 runs (6th on the all-time runs tally at World Cups with ten 50+ scores) but also effected 52 dismissals behind the stumps, the highest for any wicketkeeper.
More interestingly, although his average is on the lower side at 36.16, his strike-rate of 98.01 is only behind that of Virender Sehwag, Kapil Dev and AB de Villiers in the top 50 run-getters at the World Cup. He was the opener and first-choice wicketkeeper for the invincible Australian side and won the Man of the Match in the 2007 World Cup final for his breathtaking 149. Incredibly, Gilchrist also holds the distinction of winning all the 3 World Cups that he participated in.
#4 Wasim Akram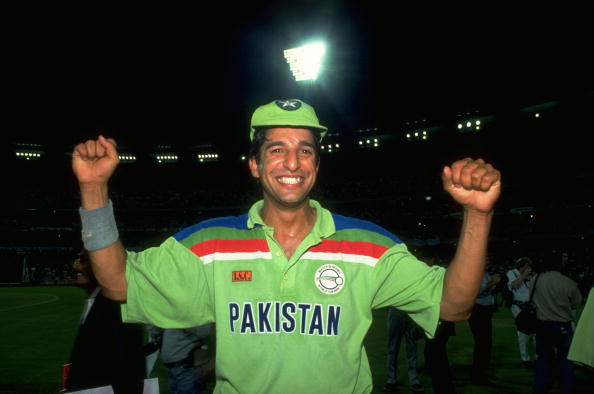 Wasim Akram, who was a veteran of five World Cups and Man of the Match in the 1992 World Cup final, is one of the greatest all-rounders in World Cup history. Apart from 55 wickets at 23.83 apiece (3rd in the list of highest wicket-takers), the bowling great also scored a noteworthy 426 runs at an average of 19.36.
More than the stats, Akram's impact on the Pakistan team was simply phenomenal, with his contribution in turning the famous 1992 final at the MCG in Pakistan's favour, courtesy of his exploits with both bat and ball, being revered to this day.
#3 Sanath Jayasuriya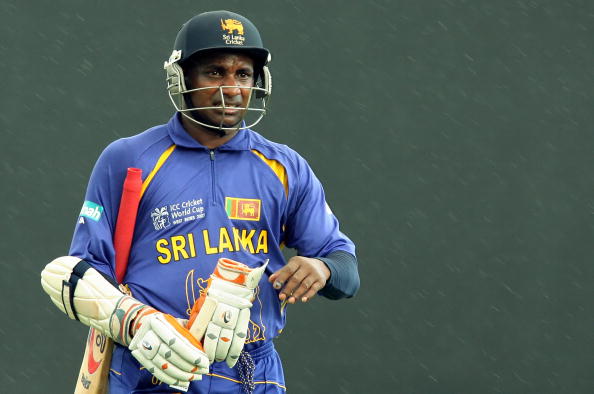 Sanath Jayasuriya revolutionized One-Day International (ODI) batting, opening the innings for Sri Lanka and proving to be instrumental in his country's World Cup win in 1996. He was the Man of the Tournament in the 1996 World Cup with 221 runs at a breathtaking strike-rate of 132, in addition to 7 wickets with the ball.
Jayasuriya has the rare double of 1000 runs and 25 wickets at World Cups. Only Jacques Kallis comes close with more than 1000 runs and 21 wickets. His run tally of 1165 was accumulated in 37 innings, putting him fourth on the list of most World Cup runs.
His runs came at an average of 34.26 and a strike rate of 90.66 and included nine 50+ scores. His 27 wickets across five World Cups came at an average of 39.25 and an economy of 4.83.
#2 Glenn McGrath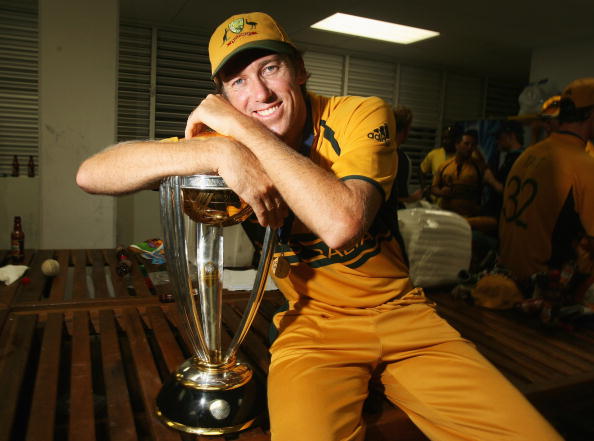 Australia's Glenn McGrath played in 4 World Cups and made it to the finals on all 4 occasions, winning the last 3. McGrath, who took 71 wickets in 39 matches, also holds the record for the best bowling figures in the World Cup, having taken 7/15 against Namibia in 2003. Apart from a brilliant average of 18.19 and a miserly economy rate of 3.96, he also has two five-wicket hauls to his name.
McGrath has an impressive strike rate at World Cups of 27.5, which means that he picked up at least a couple of wickets in every match where he got to bowl his full quota of ten overs. The 2007 WC was a classic example of how the great fast bowling machine influenced results by picking up wickets in his first spell consistently.
Of all bowlers with more than 20 wickets at World Cups, McGrath's average of 18.19 is the sixth lowest. It is the lowest for all bowlers with more than 35 wickets. His economy is only second to Muttiah Muralitharan, amongst all bowlers with more than 40 wickets. He also holds the record for most wickets in a single World Cup – 26.
#1 Sachin Tendulkar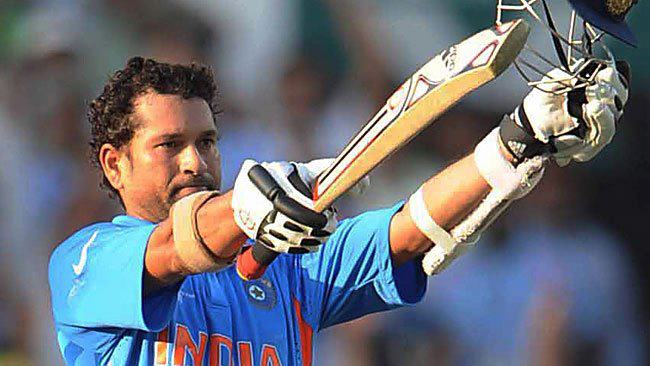 It was very hard to distinguish between No.1 and No.2. While Glenn McGrath was a bowling stalwart who helped Australia achieve tremendous success, Sachin Tendulkar was one of the greatest batsmen to have graced the World Cup stage, finishing up the leading run-scorer in World Cup history. Both of them were part of World Cup-winning squads. Both of them won the Man of the Tournament in the World Cup at least once.
However, Tendulkar inches just ahead of McGrath based on two factors. The 41-year-old batting great, with 2278 runs from 44 innings, is ahead of the next highest run-getter in the list by more than 25% (Ricky Ponting – 1743 runs). Sachin played in no less than six World Cups, but Ponting played one match more with Australia going the distance in almost all World Cups that he participated in.
Tendulkar also has 8 wickets and 12 catches to his name at World Cups, making a substantial contribution to his team's chances. McGrath has an impressive 71 wickets, but he is only slightly ahead of Muttiah Muralitharan (68 wickets). The more important factor behind picking Sachin as the greatest is his stack of 50+ scores at World Cups – 21 (6/15). Ricky Ponting has just 11 of them (5/6). This is one of the most well-known records likely to be unbroken at World Cups. He also holds the record for most runs at a single World Cup, having scored a colossal 673 runs in the 2003 edition.