10 greatest World Cup players of all time
77.17K //
Timeless
"The World Cup is a very important way to measure the good players and the great ones. It is a test of a great player." - PeleAt the game's biggest stage, great players always find a way to separate themselves from the rest of the pack. When the stakes are high, these players always put their hands up. While Pele was talking about football and cricket doesn't quite inspire the same maniacal devotion from its followers, it still defines the spirit of a World Cup perfectly alright.It shouldn't therefore come as a surprise that the greatest players around the world were also, more or less, the greatest when it came to the World Cup.In many ways, this is a hard and cruel list since it is virtually impossible to fit in all the greats. Yuvraj Singh, for example, with 738 runs, 20 wickets and a Man of the Tournament as part of the 2011 World Cup winning campaign (and a member of the Indian team which finished runners-up in 2003) just misses out on the list. So does Jacques Kallis, one of the game's greatest all-rounders and part of a rare club of members with 1000 runs and 20 wickets at the World Cup, along with Sanath Jayasuriya.Also read: World Cup Winners List: All time FIFA winnersHere are the 10 greatest World Cup players of all-time:
#10 Kapil Dev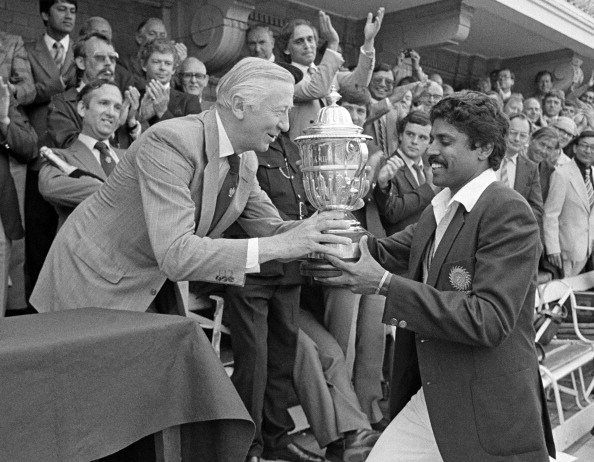 Kapil Dev edged out several greats of the game for the 10th spot on this list based on two important factors – all-round contribution to his team's cause and talismanic captain of a World Cup-winning team. In addition to 669 runs and 28 wickets in the World Cup, he was also the skipper of the team that stopped the invincible West Indians, under Clive Lloyd, from picking up a third straight World Cup.
Kapil averaged a very impressive 37 with the bat and a decent 31 with the ball. His match-winning effort of 175* against Zimbabwe when India seemed down and out was the highest individual score at the World Cup for a very long time. Kapil also has the highest strike rate amongst the top 50 run-getters at the World Cup - a phenomenal 115.41 which combined with the 35+ average puts him straight in the list of batting greats, leave alone his substantial contribution as frontline bowler in a nation starved of genuine pace and swing bowlers.