10 most humiliating derby defeats in football
47.78K //
Timeless
Derbies are games between two teams from the same town or city, but these 90 minutes can divide families and friends alike. The winners get bragging rights as usual, while the losers have to live with humiliation and embarrassment, at least until the next game.And this becomes even more difficult when the opposition fans are at your work or your pub or even your own home. That is why losing a derby is not an option, even if the stakes are not high.So what happens when these derby defeats are embarrassing? Surely the fans of the losing side think of it as a nightmare best forgotten, but that is not easy because they will be constantly reminded of the game for years to come.Here, we take a look at the worst derby defeats across Europe since the turn of the new millennium.
#10 Atletico Madrid 1-4 Real Madrid (2012)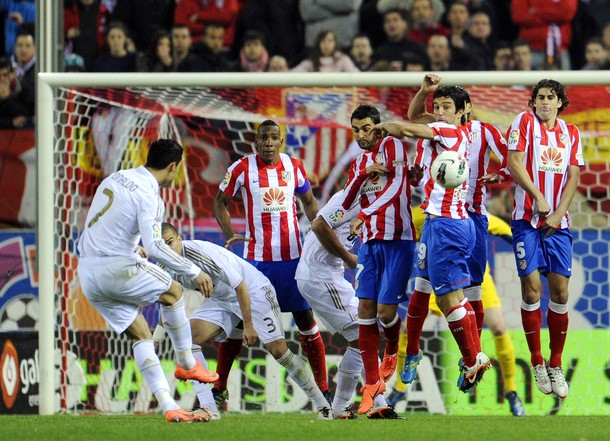 Coming into the game, Atletico had not beaten their city rivals since 1999; that season, they had got relegated. The previous league encounter between the two sides was earlier in the same season and ended in a 4-1 win to Real Madrid at the Bernabeu. The return fixture at the Vicente Calderon ended with the same scoreline, but it was far more humiliating as Atletico were taken apart in front of their supporters by some Cristiano Ronaldo magic.
The win was important for Madrid as some of their previous results had cut down their lead at the top of the table from 10 points to just four. And prior to the game, it was reduced to just one after Barcelona won their game on the same game week.
Ronaldo opened the scoring with a brilliant free kick from 36 yards out that swung past Thibaut Courtois in goal. Atletico were given hope in the second half when Radamel Falcao headed in the equalizer. The goal raised the roof of the Calderon as they had dented their arch rival's title hopes. But the celebrations didn't last long as Ronaldo sent a brilliant curling effort from outside the box to restore the lead.
Matters became worse when Real were awarded a penalty after Angel Di Maria was fouled, and Ronaldo stepped up to score and complete his hat-trick. The final nail in the coffin was struck by Jose Callejon as Real won the game and kept their four-point lead at the top of the table.
Real Madrid won the title at the end of the season and Atletico had to wait till the final of the Copa del Rey in 2013 to finally beat Real Madrid. But since then, Atletico have now beaten Real Madrid twice at the Bernabeu and once at the Calderon.