5 greatest run chases in Cricket World Cups
23.94K //
Timeless
Chasing down targets is very commonplace these days. The advent of Twenty20 cricket has given rise to a new breed of cricketers who believe that any score can be achieved, regardless of the daunting task ahead. Changes to the fielding restrictions have also helped the cause of batsmen across the globe, and teams have gone on to post memorable wins.The quadrennial showpiece that the World Cup is, it just deserves every bit of a thrilling contest between bat and ball; the more even, the better. I've managed to compile five of the greatest run chases in the tournament's long history, and they do make for rather interesting stories!Here's a look at those chases:
#5 Australia vs South Africa (Headingley, Leeds, June 1999)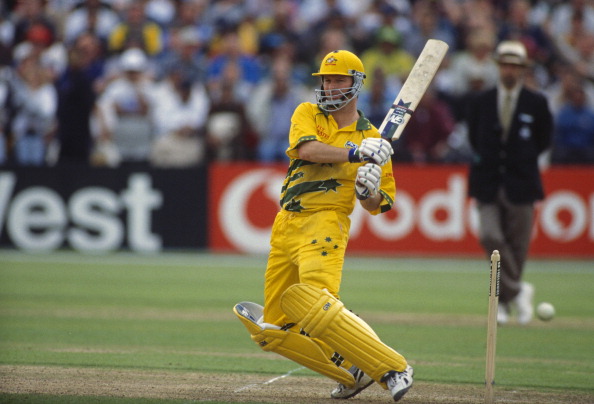 Forget the record chase which came after seven years. Forget the fact that South Africa would go on to suffer another heartbreaking loss at the penultimate stage of yet another World Cup edition in four days. This was a make-or-break moment for the Australians – one more slip-up and they would have been out of the tournament, and what transpired certainly deserves to be labelled as the greatest ODI match of all time.
South Africa powered their way to 271, courtesy a magnificent hundred from Herschelle Gibbs. In reply, Australia fell to 48/3, with Ponting struggling to time the ball. In walked skipper Steve Waugh – he'd been taking a lot of criticism about his side not being able to handle pressure well. A lesser man would have crumbled, but Tugga was made of sterner stuff.
He started aggressively, exhorting his younger partner to go for his shots as well. In no time, he reached his fifty – and then came the turning point of the game: a flick off Lance Klusener landed in Gibbs' hands, who threw up the ball in the air in premature celebration, only to spill it. Thereafter, South Africa lost the plot, with Waugh finishing on an unbeaten 120, and Australia cruised into the semi-finals where they won yet another thrilling encounter against the Proteas. Greatest World Cup game of all time in the 20th century, I'd say!