5 managers who can't produce results without big budgets
Louis van Gaal spent a lot of money this summer to go about solving the problems in the squad Probably the toughest job in the game of football is ...
Top 5 / Top 10
01 Oct 2014, 22:55 IST
105.35K
Louis van Gaal spent a lot of money this summer to go about solving the problems in the squadProbably the toughest job in the game of football is that of the manager. A manager is responsible for motivating the players, getting the right players for his team, imposing his philosophy on the team, getting his tactics right, emerging victorious and most importantly winning promotions in case of smaller clubs and titles in case of the bigger clubs. If the club is successful the players are credited with the success, but if the club fails the blame falls on the manager. So, the life of a football manager is one of the most difficult to live.Modern day football has evolved to such an extent that those who don't live up to the expectations are fired straight away, as no second chances are given. However, the perks of being the coach of a top club also means that there is a huge budget to build a team, thus leading to high expectattions.History shows that the most successful ones in the world right now are the people who have had the biggest financial muscle in the transfer market. Every year these guys spend millions on players hoping that they would be able to guarantee them titles, a yardstick used by owners to evaulate the coach's performance. Money buys success is definitely being used as a mantra by most coaches to reinvigorate their careers.We look at five such successful managers who would not have been able to produce results without the money they spent on transfers. Author's Note: The transfer spendings indicate the money spent by coaches over the last 10 years
#5 Sir Alex Ferguson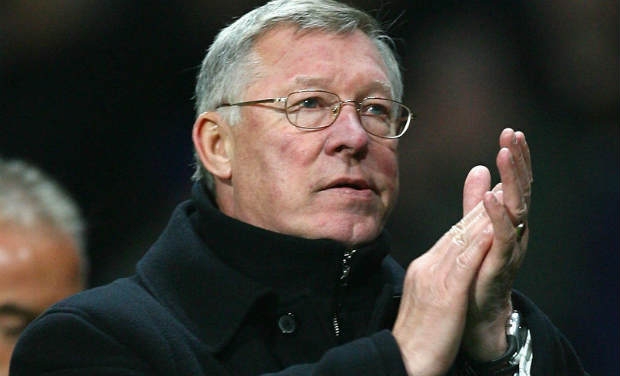 One of the greatest managers in the history of sports, Sir Alex Ferguson also relied on influx of capital to be successful in his 26 year reign of Manchester United. One of the greatest man managers as well as tactically astute, he required trust and a bagful of money to end the trophy drought after a miserable initial six years.
Every season he made marquee signings and always tried to improve a title winning side even though it didn't require much changing. He made a total of 104 transfers during his time at United. He spent approximately £30m on Rio Ferdinand in 2002, £28 for Veron in 2001, £26 for Rooney in 2004 and £30 for Berbatov in 2008.
Two seasons ago saw him spend £19m for David de Gea, £17m for Phil Jones and £15m for Ashley Young (and people ask why English players are so expensive). United have always spent huge sums of money on top players whether it's Roy Keane, Andy Cole, Rio Ferdinand or Michael Carrick. For all the money spent, he delivered 38 trophies which included multiple Premier League titles, Champions Leagues, FA Cups and Carling Cups. He won the Premier League 13 times out of 21 seasons leaving behind a record that will be very difficult to emulate.
The legendary Scotsman was lucky to be part of a club that placed so much trust in him and allowed him to spend their money. For his part he justified the spending with success both on and off the pitch.