10 best starts to a league season in the past decade
28.86K //
Timeless
It is always great for any club to start their league campaign with a good run of results as it helps maintain their morale high up in the latter stages of the season and also put a finger on the league title before the other clubs.So far this season clubs like Chelsea, Barcelona, AS Roma and Juventus have got off to flying starts with the latter two winning all the games they have played so far. With the exception of Chelsea the other clubs are yet to concede a goal in the league! Now this is the sort of start that the managers like and expect their players to deliver.So take a look at the top 10 starts for any club to a league season in the last decade, amongst the top 4 leagues in Europe, namely – the Premier League, La Liga, Bundesliga and Serie A. Honourable mentions: Arsenal (04-05 & 07-08), Real Madrid (07-08), Atletico Madrid (2012-13) & Juventus (12-13 & 13-14)
#1 Juventus: 2011-12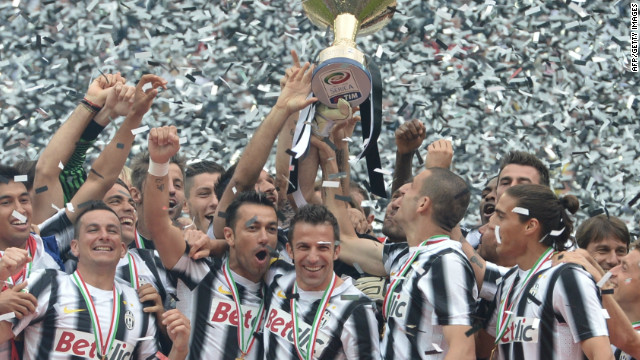 Highlight of the league start: The unbeaten start to the season lasted till the end as they were unbeaten.
The Turin side drew four out of their opening seven fixtures but still top this list because they finished the season unbeaten after 38 games and lifted the Scudetto! Their achievement deserves even more accolades because of the tough competition the club had from extremely competitive sides like AC Milan, Inter Milan, AS Roma, Napoli, Lazio, Fiorentina and Udinese.
Juventus finished the season with 23 wins and 15 draws while scoring only 68 goals in the process and conceding just 20. Juventus kept 21 cleansheets and this again is a proof of why many say that a good defense wins you titles.
The Italian side managed to get at least one win against all the teams with the exception of Bologna, Chievo and Genoa and completed a double over Internazionale, Fiorentina and Lazio. Their best run of victories that season was eight straight wins where they scored 23 goals and conceded just 1, while defeating the likes of Fiorentina, Internazionale, Napoli, Lazio and Roma.
The current Juventus side has strikers like Carlos Tevez, Fernando Llorente and Alvaro Morata and if Juventus had that sort of quality up front in 2011-12, they would have surely won more games.