10 best starts to a league season in the past decade
28.94K //
Timeless
It is always great for any club to start their league campaign with a good run of results as it helps maintain their morale high up in the latter stages of the season and also put a finger on the league title before the other clubs.So far this season clubs like Chelsea, Barcelona, AS Roma and Juventus have got off to flying starts with the latter two winning all the games they have played so far. With the exception of Chelsea the other clubs are yet to concede a goal in the league! Now this is the sort of start that the managers like and expect their players to deliver.So take a look at the top 10 starts for any club to a league season in the last decade, amongst the top 4 leagues in Europe, namely – the Premier League, La Liga, Bundesliga and Serie A. Honourable mentions: Arsenal (04-05 & 07-08), Real Madrid (07-08), Atletico Madrid (2012-13) & Juventus (12-13 & 13-14)
#1 Juventus: 2011-12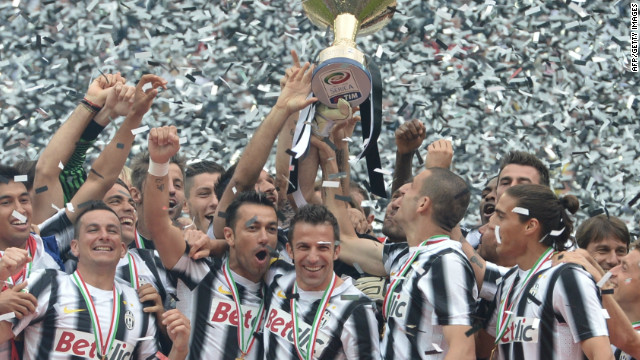 Highlight of the league start: The unbeaten start to the season lasted till the end as they were unbeaten.
The Turin side drew four out of their opening seven fixtures but still top this list because they finished the season unbeaten after 38 games and lifted the Scudetto! Their achievement deserves even more accolades because of the tough competition the club had from extremely competitive sides like AC Milan, Inter Milan, AS Roma, Napoli, Lazio, Fiorentina and Udinese.
Juventus finished the season with 23 wins and 15 draws while scoring only 68 goals in the process and conceding just 20. Juventus kept 21 cleansheets and this again is a proof of why many say that a good defense wins you titles.
The Italian side managed to get at least one win against all the teams with the exception of Bologna, Chievo and Genoa and completed a double over Internazionale, Fiorentina and Lazio. Their best run of victories that season was eight straight wins where they scored 23 goals and conceded just 1, while defeating the likes of Fiorentina, Internazionale, Napoli, Lazio and Roma.
The current Juventus side has strikers like Carlos Tevez, Fernando Llorente and Alvaro Morata and if Juventus had that sort of quality up front in 2011-12, they would have surely won more games.
#2 Bayern Munich: 2013-14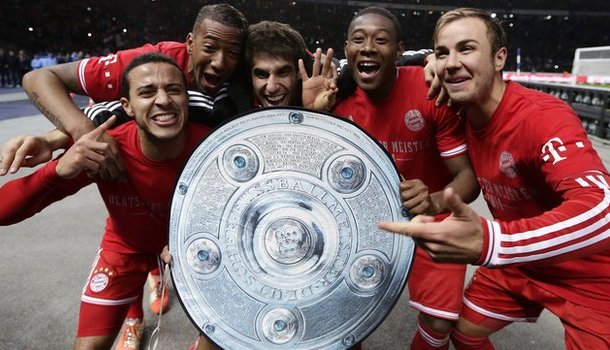 Highlight of league start: 27 games before first defeat with 25 wins and 2 draws and the league title secured.
Last season was Bayern's first one under Pep Guardiola and the Spaniard had huge expectations to live up to. On top of that, he had big shoes to fill in after Jupp Heynckes won the treble with the Bavarians in 2012-13.
Guardiola and his men started with menace as they recorded 6 wins and 2 draws after eight games, with the second draw coming on Match Day eight against Bayer Leverkusen. After this Bayern went on a run of 19 straight wins at the end of which they had clinched the League title as early as March.
Bayern Munich rested some of their key players for the remaining seven games having clinched the title and gave chances to some of their squad players and reserves and this was probably why they drew one and lost two games in succession. But eventually at the end of the season Bayern won the league with 90 points which was 19 more than second placed Borussia Dortmund and scored 94 goals while conceding only 23.
They could have easily finished the season unbeaten if they didn't slack off after winning the league.
#3 Roma: 2013-14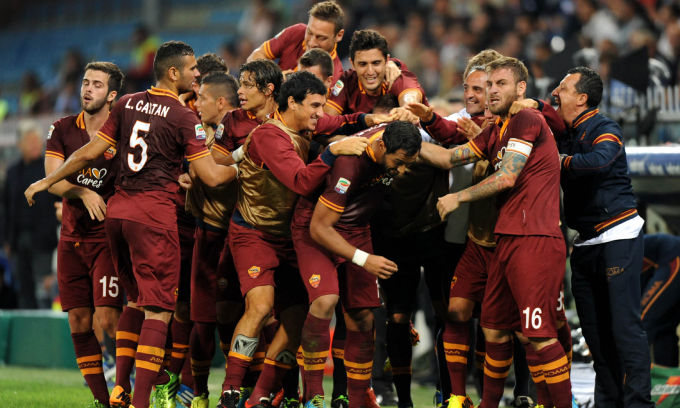 Highlight of league start: 17 games before losing the first game and 10 straight wins at the start of the season.
Roma who used to be a title contender early in this millennium had lost their way despite remaining a tough side to beat. The side from the Italian capital hired LOSC Lille coach Rudi Garcia prior to the start of the previous season to bring them back to Europe's elite group and the Frenchman did his job in style.
Garcia's side started the season with ten back to back victories which included victories against Internazionale, Lazio, Napoli and Udinese. During this run, Roma scored 24 goals and conceded just one. After this run, they then drew four games on the trot and still only lost a game in their 18th game of the season which was against eventual league winners Juventus.
Roma couldn't keep their form up throughout the season and finished the season with three back to back defeats, but their earlier performances helped them finish second in the league with 85 points.
#4 Chelsea: 2005-06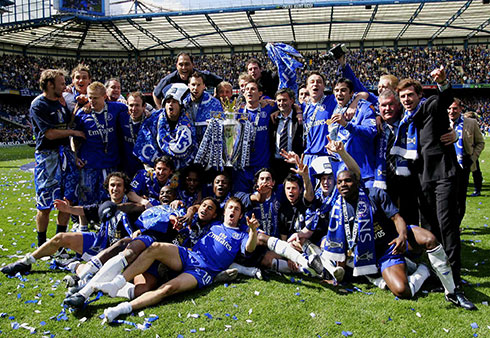 Highlight of league start: 11 games before their first loss while drawing only their 10th game.
This was Jose Mourinho's second season in charge of Chelsea and the Portuguese had won the league title in his first season.
Mourinho established Chelsea's dominance in the league in a strong manner by winning their opening 9 games which included victories against Arsenal, Liverpool and Tottenham. Chelsea then dropped points for the first time that season after drawing an away game against Everton and then they suffered their first defeat against Manchester United after 11 games. After this game Chelsea won 10 more games in succession and went 13 games unbeaten.
At the end of the season, Chelsea were crowned league champions again, this time with 91 points. The Blues had scored 72 goals that season and conceded just 22. The bulk of Chelsea's goals were scored by Frank Lampard from midfield, with 20 to his name and Drogba, Crespo and Joe Cole supporting him well with 14, 13 and 10 goals respectively.
#5 Barcelona: 2013-14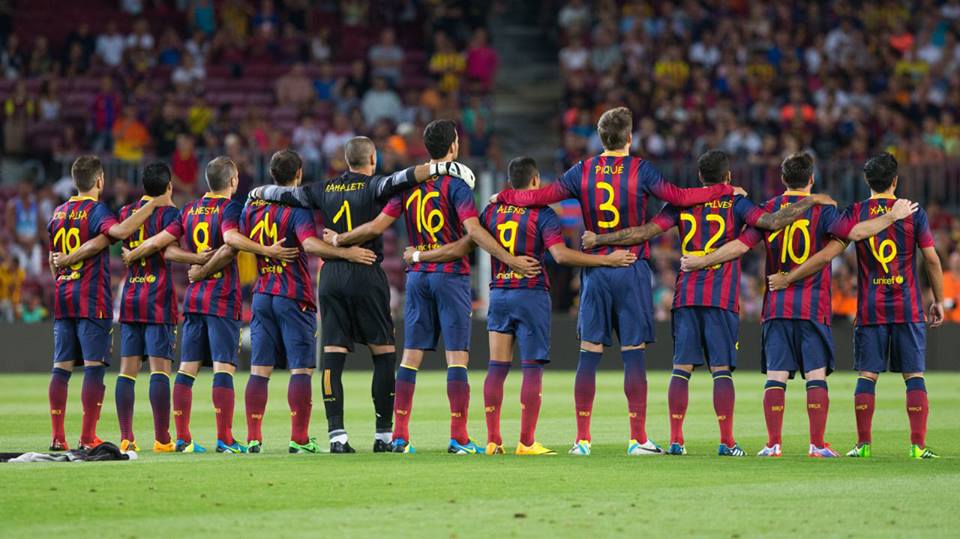 Highlight of league start: Eight straight wins from the start and 14 games before first defeat.
Although the Catalans had a disappointing season last time around according to the very high standards they have set for themselves, they did start the season well under Gerardo Martino.
Barcelona won 13 of their first 14 league games before losing to Athletic Bilbao. They started this run with a 7-0 win over Levante and during their unbeaten streak they even won the El Clasico. After this they had an erratic run of form and finally let the league title slip, even though their fate was in their own hands, because at the end of the season they drew their final three games including the last game against Atletico Madrid and served the Madrid side the league title on a platter.
Manager Martino was sacked at the end of the season as the only title Barcelona won was the Supercopa de Espana and also because he couldn't achieve the standards expected of a Barcelona manager. After all Pep Guardiola had set the bar so high.
#6 Barcelona: 2012-13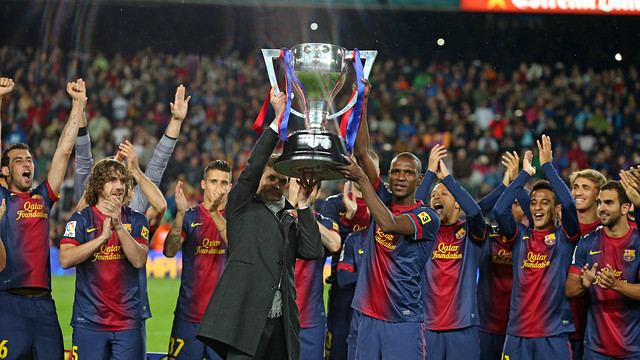 Highlight of league start: 18 wins and 1 draw before first defeat.
This season was the late Tito Vilanova's only season as manager after serving as Pep Guardiola's assistant for a long time and he finished it with a league title.
Barcelona had a very strong season in the league as they topped the league from match day 1 to the very end. They started the season with six wins before settling for a draw in the El Clasico and then won twelve more games before tasting a defeat.
The Catalans lost just one more game that season which was against arch rivals Real Madrid and finished the season with 32 wins and four draws which gave them 100 points in the league. On their way to the league title Barcelona scored a whopping 115 goals and conceded 40. This further emphasized their extremely strong attack and drew the spotlight once again on their leaky defense.
#7 Atletico Madrid: 2013-14
Highlight of league start: Eight back to back victories
Last season Atletico Madrid ended a decade long trend in which the league title either went to Barcelona or Real Madrid. Atletico started the season with eight straight wins of which the most important one was a 1-0 win against Real Madrid at the Santiago Bernabeu.
The side from the Spanish capital eventually clinched the league only on the last day after stumbling towards the end of the season. On the final match day, they needed just one point to secure the title and they were playing away at Barcelona. The Madrid side were trailing the game 1-0 at one point and then drew level through a Diego Godin goal and then held their position till the end of the game.
Diego Simeone who was the chief architect behind Atletico's success, taught his team to grind out results and keep things tight defensively. This was a major factor which helped them win the title as they conceded just 26 goals that season.
#8 Bayern Munich: 2012-13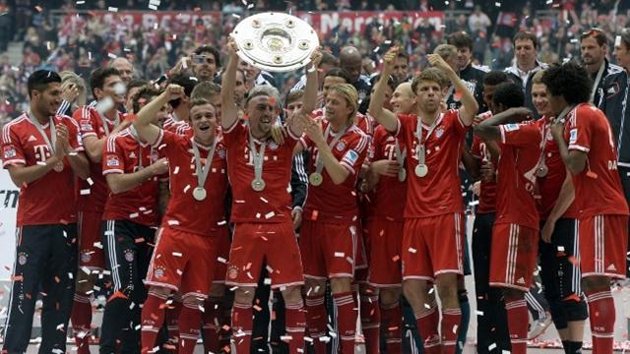 Highlight of league start: Eight wins before their only defeat of the season.
This was a season when the Germans dominated Europe. The Champions League final was played between Bayern Munich and Borussia Dortmund and both these teams had knocked out Spanish and European giants Barcelona and Real Madrid respectively in the semi-finals.
Bayern Munich came out on top when it came to battle of the Germans everywhere that season as they completed a rare treble. This was Jupp Heynckes' last season as the manager of the Bavarian side and he bowed out in style. Not only did his side win the treble, they also played some solid football.
Bayern started the season with eight wins before losing to Bayer Leverkusen. After this they went the whole season unbeaten and defeated all the teams except for Borussia Dortmund at least once.
In the end they won 29 out of the 34 league games, scoring 98 goals and conceding just 18.
#9 Barcelona: 2009-10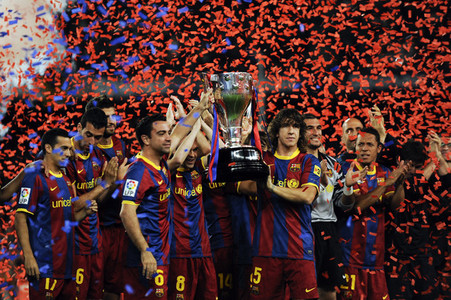 Highlight of league start: 21 games unbeaten from the start before losing for the first and final time that season.
Barcelona under Pep Guardiola were a force to reckon with and the Catalan side lifted another league title under the guidance of the Spaniard.
They started this season with six wins before alternating between a draw and a win in their next five games. They continued their unbeaten run well into the season but eventually lost for the first and last time of the season against Atletico Madrid
At the end of the season Barcelona won the league title with 31 wins and 6 draws which totaled up to 99 points, just ahead of Real Madrid with 96. The Catalan scored four goals less than Real Madrid's 102 but conceded just 24 in comparison to Real's 34. But more importantly they did a double over their arch rivals in that season's El Clasico encounters.
#10 Manchester City: 2011-12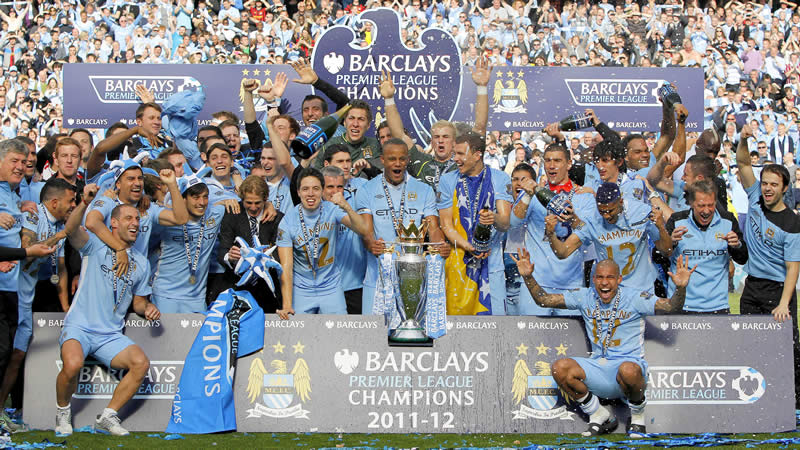 Highlight of the league start: 14 games before losing a league game.
Manchester City lifted their first Premier League title at the end of this season in dramatic style. In fact it was probably the most dramatic finish to any league in the history of the game.
City were devastating right from the offset. They were not just defeating teams; they were beating the pulp out of their opponents. The Citizens won their first 4 games and had scored 15 goals already at that point. They then drew against Fulham and then continued pulverizing their opponents, where the most famous one was a 6-1 win against Manchester United at Old Trafford.
Before their 13th game of the season, which they drew against Liverpool, they had dropped just 2 points and had scored 42 goals. Their first defeat eventually came at the hands of Chelsea on Match day 15.
City couldn't capitalize on their strong start to the season and stumbled in between, putting their cross town rivals Manchester United in first place. They then took the top spot on goal difference after beating Man Utd and then we all know what happened on the final day of the season.