11 self-obsessed personalities in football
117.19K //
Timeless
Humility is a virtue, but too much of it could prove to be vanity. Some people don't like taking the credit for what they have done and achieved and chose to stay under the radar to avoid the limelight instead. While some are so extrovert that they themselves become the limelight.In football, like everywhere else, there are characters who like to boast of their authority. Some actually back up what they claim, while the others are just empty vessels – making a lot of noise but are ultimately empty.Here are 11 of the most narcissist personalities in the history of football:
#1 Pele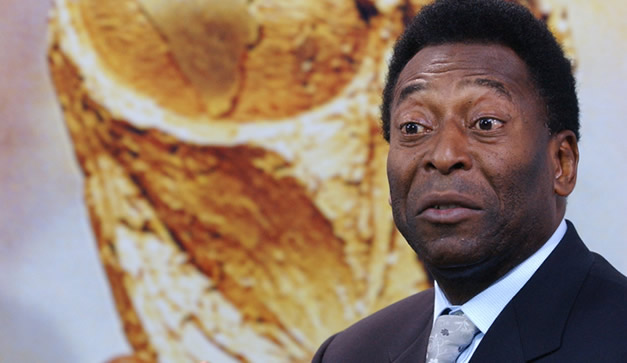 "Pele doesn't die. Pele will never die. Pele is going to go on forever." – Pele.
We will start off with the players of the days gone by. Pele is regarded by many as the greatest player to have ever played the sport. Indeed, such was magic that it looked like his legs weren't ordinary ones.
And when he opens his mouth, people have the epiphany that Pele's brain wasn't distributed properly – some of it went to his legs.
Referring to himself in the third person, he is actually the only person who Ibrahimovic follows. "Nobody did what Pele did," said he before adding, "being champion of the world at 17-years-old, won three World Cups, scored more than 1,208 goals, only him – then until now nobody did this, to me, Pele is the best."
In fact, he is much better than the Swede when referring to himself in the third person. He does is absolutely perfectly. Here's another gem to prove it: "I think another Pele is a little difficult because my mother and father closed the machine."
His ability to refer to himself in the third person is so good that one must check the quotes multiple times to see whether the quote was actually from him or anyone else.
When he is not busy taking digs at Diego Maradona and claiming that he [Pele] was better than the Argentine, he is busy taking digs at Maradona and claiming that he was better than the Napoli legend or anyone else for that matter.
To take it further and not make it one-dimensional, every now and then, Pele labels a rising kid as his successor and claims that he – the successor – is better than Diego Maradona or his successor, Lionel Messi already.
Supposedly, you have this random player from the Mayan 3rd division score, and Pele would be like, "This guy is my successor and is already better than Diego Maradona."
That player would thenturn out to be Emile Heskey.