11 self-obsessed personalities in football
117.32K //
Timeless
Humility is a virtue, but too much of it could prove to be vanity. Some people don't like taking the credit for what they have done and achieved and chose to stay under the radar to avoid the limelight instead. While some are so extrovert that they themselves become the limelight.In football, like everywhere else, there are characters who like to boast of their authority. Some actually back up what they claim, while the others are just empty vessels – making a lot of noise but are ultimately empty.Here are 11 of the most narcissist personalities in the history of football:
#1 Pele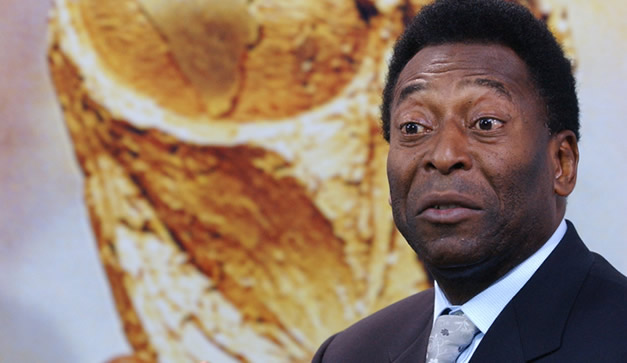 "Pele doesn't die. Pele will never die. Pele is going to go on forever." – Pele.
We will start off with the players of the days gone by. Pele is regarded by many as the greatest player to have ever played the sport. Indeed, such was magic that it looked like his legs weren't ordinary ones.
And when he opens his mouth, people have the epiphany that Pele's brain wasn't distributed properly – some of it went to his legs.
Referring to himself in the third person, he is actually the only person who Ibrahimovic follows. "Nobody did what Pele did," said he before adding, "being champion of the world at 17-years-old, won three World Cups, scored more than 1,208 goals, only him – then until now nobody did this, to me, Pele is the best."
In fact, he is much better than the Swede when referring to himself in the third person. He does is absolutely perfectly. Here's another gem to prove it: "I think another Pele is a little difficult because my mother and father closed the machine."
His ability to refer to himself in the third person is so good that one must check the quotes multiple times to see whether the quote was actually from him or anyone else.
When he is not busy taking digs at Diego Maradona and claiming that he [Pele] was better than the Argentine, he is busy taking digs at Maradona and claiming that he was better than the Napoli legend or anyone else for that matter.
To take it further and not make it one-dimensional, every now and then, Pele labels a rising kid as his successor and claims that he – the successor – is better than Diego Maradona or his successor, Lionel Messi already.
Supposedly, you have this random player from the Mayan 3rd division score, and Pele would be like, "This guy is my successor and is already better than Diego Maradona."
That player would thenturn out to be Emile Heskey.
#2 Diego Maradona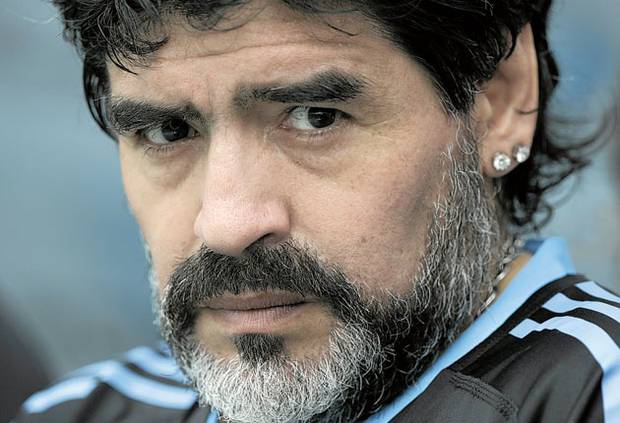 "My mother thinks I am the best. And I was raised to always believe what my mother tells me." – Mama's boy Maradona.
Where there is light, there is darkness. Where there are eggs, there are chickens. Where there is Wayne Rooney, there is baldness. Where there is a team-mate's hot wife, there is John Terry. Where there is a contract renewal, there is Lionel Messi. Where there are hair-gel bottles, there is Cristiano Ronaldo.
Similarly, where there is Pele, there is Diego Maradona.
These two complete each other. They are like a couple without being a couple. When Pele claims to be the best, Maradona chips in and does the exact same thing as the Brazilian – praise himself and undermine his direct rival.
"There would be no debate about who was the best footballer the world had ever seen - me or Pele. Everyone would say me."
The only thing Maradona doesn't do is label every other random player as his successor. In this regard, he is more careful. Or perhaps he just considers himself too good to label any rising talent as his successor.
However, before you go to the next slide, here's a quote revealing that Maradona has a humble side of himself and he takes that abode only for the Almighty.
"God makes me play well. That is why I always make the sign of a cross when I walk out onto the pitch. I feel I would be betraying him if I didn't."
#3 Johan Cruyff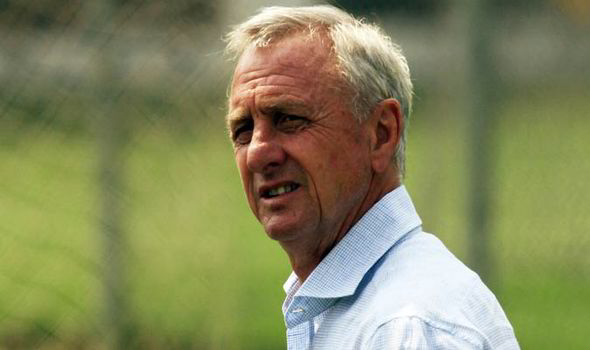 According to many, Johan Cruyff was the third best player to have ever played the game behind Pele and Maradona. That point will always be up for debate. However, what is not debatable is that falls in that league when it comes to being a narcissist.
He's one of the founders of the football righteousness society where only attacking football is considered football and anything else is labelled as anti-football.
Claiming that the Amsterdam Arena "should have been called the Johan Cruyff Stadium" and "from a commercial perspective, they should have named it after me;" then saying that, "I never make a mistake because it takes a huge effort for me to be wrong;" that people should listen to him because "I won 3 Ballon d'Ors;" and that "I was six times better than today's players," because, "players today can only shoot with their laces, I could shoot with the inside, laces, and outside of both feet."
There are countless more quotes which signify his extreme narcissism – so much that it wouldn't fit in this slide.
In any corner of the world, no matter how remote, if a team is playing defensive football, Johan Cruyff appears there and makes them a subject of his wrath by giving them long and boring-to-death lectures about football righteousness.
#4 Mario Balotelli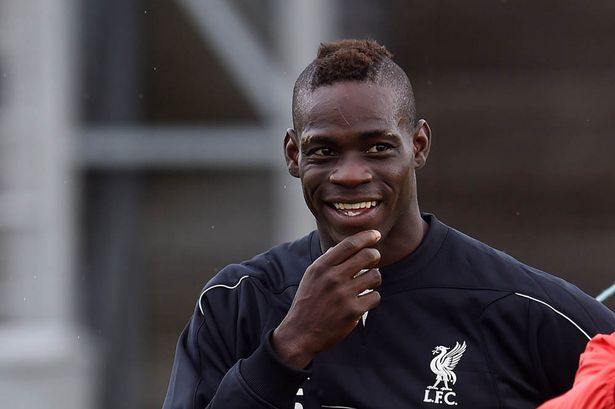 "I am different – if you can find another like me, then I will buy you dinner."
Indeed, Mario Balotelli is different – just like those all-talk-no-show kids who, because of their extreme natural talent, think that they are the rulers of this world.
The Italian claims to be "more intelligent than the average person," and then goes on to burn his own house because of fireworks going wrong (according to himself anyway). He also claimed that "he is a Milanista," and this was when he was an Inter player.
So much for intelligence.
At one point in his career, and which was not so long ago, he thought that "only Lionel Messi is better than me," and that, "he would be better than Cristiano Ronaldo." The only thing he is better at doing than the Portuguese is making stupid and boastful statements – and not backing them up.
When Silvio Berlusconi claimed that Antonio Cassano is the best Italian talent, Mario Balotelli seized the opportunity and countered it by saying that "he is wrong or knows little of Balotelli."
To describe the Liverpool forward, a quote from Jose Mourinho should be borrowed, which was, "Mario Balotelli has a single brain cell."
#5 Robinho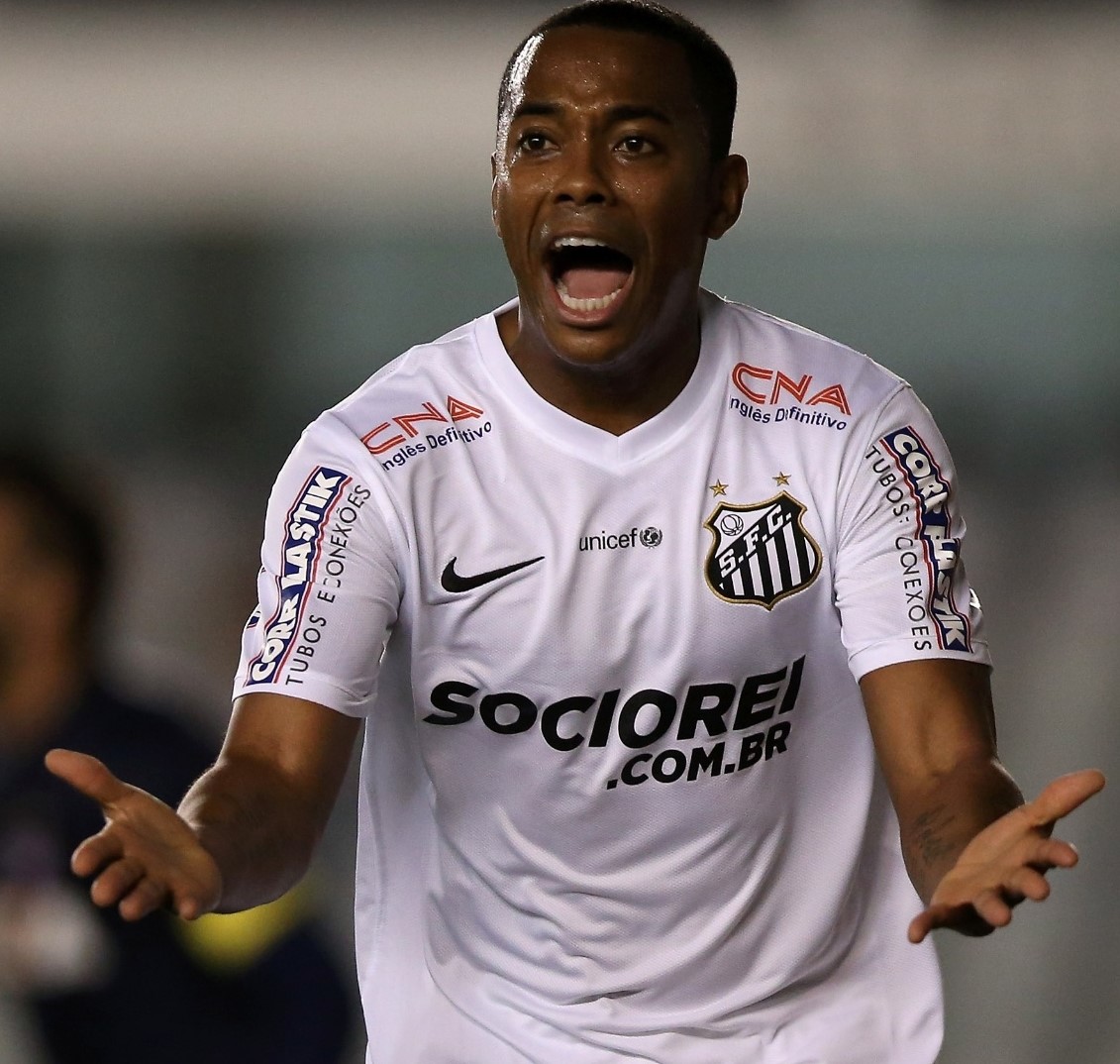 He is one of Pele's successor-gone-wrong victims.
After coming out of Santos' fabled academy and becoming a young legend with the club, Real Madrid came calling and he joined them. He was very talented; the blistering turn of pace, the sheer technique, the ball-control which induced fans and defenders to hypnosis – he had it all.
But he had one darkness which overshadowed all those rays of light: the darkness of narcissism. He was good; we knew it, but he wanted us to know more – hence he always tried to do everything on his own. He thought that the real pitch is nothing but an extension of FIFA and tried to dribble and dribble and dribble and score instead of passing.
An example of his narcissism could be found in his sudden disappearance during his time at Manchester City. He took a leave from City's training camp in Tenerife without the knowledge of then manager Mark Hughes. Before joining City, he was touted to join Chelsea and he himself thought that he going to play for the London Club.
"On the last day, Chelsea made a great proposal and I accepted," said Robinho. A reporter replied: "You mean Manchester, right?"
"Yeah, Manchester, sorry!" answered Robinho.
This attitude cost him his supposed destiny – to be one of the greatest players to ever grace the pitch. He thought that the earth and all the planets rotated around him. The way he played at times, one could interpret that he didn't consider his team-mates to be footballers.
#6 Nicklas Bendtner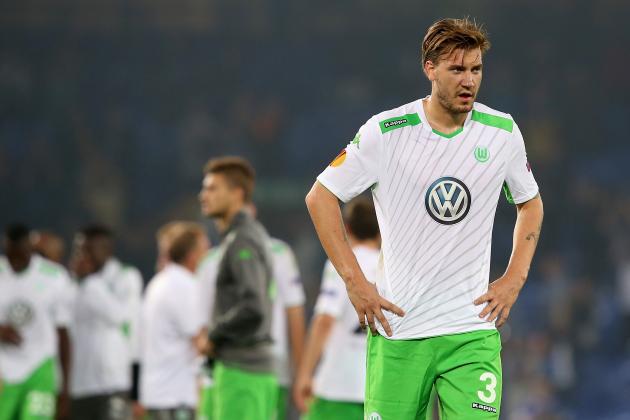 A narcissist list without the name of this Dane is no narcissist list at all.
He is football's ultimate all-talk-no-show delusional star. People know him more for his boastful antics than his playing. If one entered his mind, he/she would probably see him giving orders to God.
He grew so disillusioned of life at Arsenal because, "I don't want to sit on the bench; I love playing a lot of games," that he would like to, "go to a team where I can score goals and preferably win something." When asked about which team would be able to offer him that, he replied: "Real Madrid and Barcelona."
"In his eyes the only player better than him was Messi!" as his former manager at Sunderland, Martin O'Neill puts it. Perhaps this is an understatement to define his degree of narcissism as he might not consider them skillful enough for doing the things that he does.
"In 5 years, I will be a world-class striker," said Nicklas Bendtner back in 2009. It is 2015 now and the only thing Nicklas Bendtner is world-class at is being a self-obsessed average striker. .
#7 Joey Barton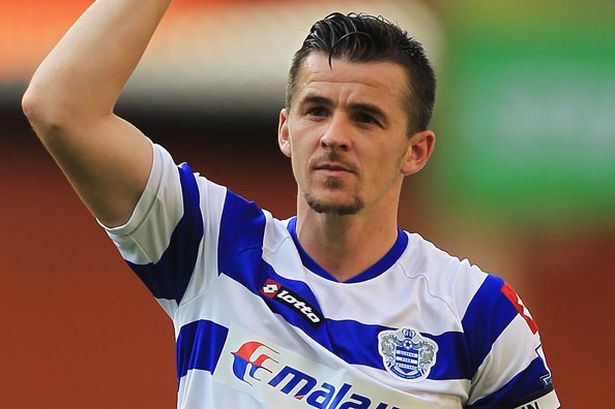 Perhaps the most obnoxious character in the world of football, Joey Barton has an opinion on everything that takes place under the Sun and even where the Sun doesn't shine.
For someone who claims to be "too intelligent to be a footballer," Joey Barton does a lot of idiotic things like getting himself sent off from the pitch and put his team-mates in trouble; stubbing a lit cigar in the eye of team-mate, Jamie Tandy; getting involved in an altercation with a 15-year-old kid Everton fan; mooning Everton fans and many, many other incidents..
Perhaps a more apt way to put it would be that he is too much of an imbecile to be a footballer. At a point in his career, he actually had the audacity to claim that, "I am England's best midfielder." Rebecca Black claiming that she deserves a Grammy for 'Friday' sound more logical at this point.
And, last but definitely not the least, he actually thinks that his opinion matters and gives the impression that the world would be a better place if he ran it.
#8 Sam Allardyce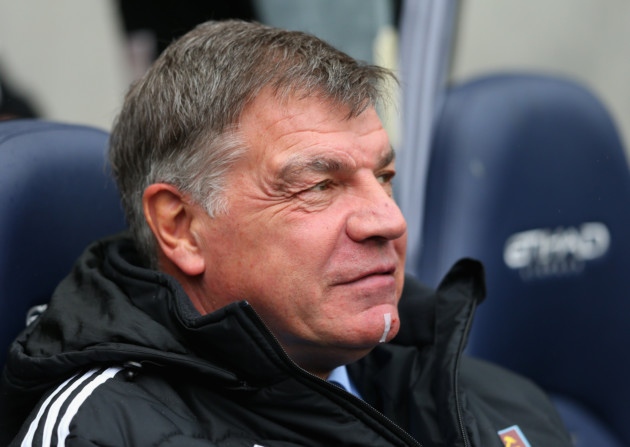 Sam Allardyce is one of the lesser known people in this list and thank God for that. He tries his best, however, to make himself known – not by his managerial qualities, but by boastful remarks.
Very recently, he claimed that, he is "the most sophisticated manager around." There certainly is a lot of style required to play unloading long-ball tactics – not every manager can do it, only someone with a sophisticated brain can and Allardyce is just that.
This quote came some years after his famous "I am not suited to Bolton or Blackburn, I would be more suited to Internazionale or Real Madrid [as] it wouldn't be a problem to me to go and manager those clubs because I would win the double or the league every season."
Imagine if Inter hired him back then. Perhaps Sam Allardyce himself, deep down, everyday, thanks God that Morratti didn't take his comments seriously and hire him.
#9 Brian Clough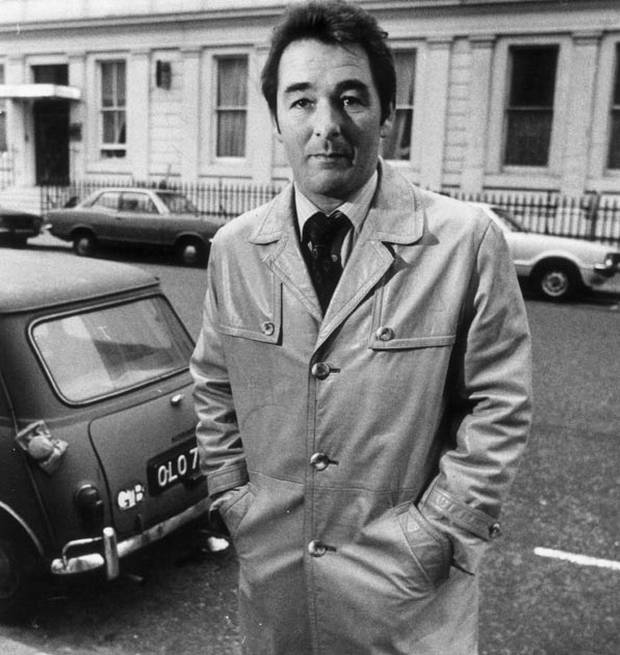 He was what one would the textbook of narcissism. And it is actually this narcissism that won him so many trophies during his time as a manager.
"I wouldn't say that I was the best manager in the business, but I was in the top one."
"Rome wasn't built in a day, but I wasn't on that particular job."
These two quotes are the gems among many other self-centered quotes this legend put forth in his time. He was so assured of his abilities that he thought he was always right, and he mostly was.
"For all his horses, knighthoods and championships, he hasn't got two of what I have got. And I don't mean balls," referring to Sir Alex Ferguson's failure to win two European Championships.
#10 Jose Mourinho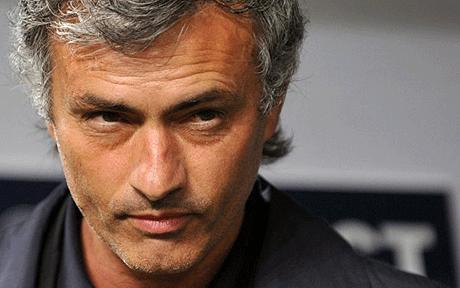 "Please don't call me arrogant, but I am a European Champion and I think that I am a special one."
And so he introduced himself to English football with that legendary quote which will ring around for an eternity.
Jose Mourinho is like the Portuguese version of Brian Clough – he doesn't like anyone else telling him what to do, thinks he is bigger than anyone else and at the end of the day, wins trophies wherever he goes.
However, his time with Real Madrid proved his rigidness and inability to work in an environment where his opinion is not the ultimate one. At Porto and then at Inter, he won the Champions League and claimed that he is not only a special one, but the "Only One."
During the time of the great deluge, when everything will be annihilated and immersed in the Absolute, that Absolute entity would be none other than the Only One Jose Mourinho.
#11 Zlatan Ibrahimovic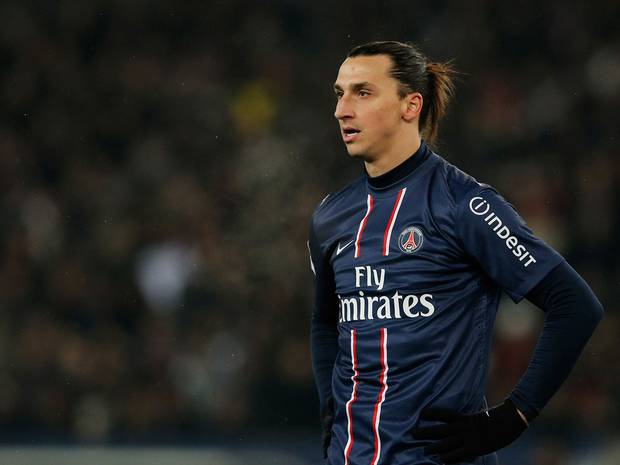 If you have read this long, you probably knew this was coming. This is actually self-explanatory.
Ibrahimovic is known for a lot of things: great goals, bust-ups, stealing bicycles, kicking team-mates, big nose, smirky comments at reporters, letting an obscure player know of his status and several other hilarious comments.
Just a little bit of effort to type 'Zlatan Ibrahimovic quotes' on Google and one would be in for the most entertaining reading ride of his/her life. Or here, go ahead, I'll make that easier for you.
This man entertains you both on and off the pitch. The best part is that he backs up what he says: which was what makes him funny and not obnoxious.
However, a slide on Ibrahimovic without a quote from the man would be an incomplete one, hence.. "A World Cup without me isn't worth watching."