Top five on-field fights between teammates
Timeless
When teammates become enemiesFights amongst footballers on the field have always been known to happen in football, atleast verbally, and on many an occasion they have also become physical. These things usually are caused by heated personal/ club/ national rivalries but there have been many instances where there have been brawls among teammates.Here is a look at 5 such fights between team-mates:
#1 Mario Balotelli vs Aleksandar Kolarov (Manchester City)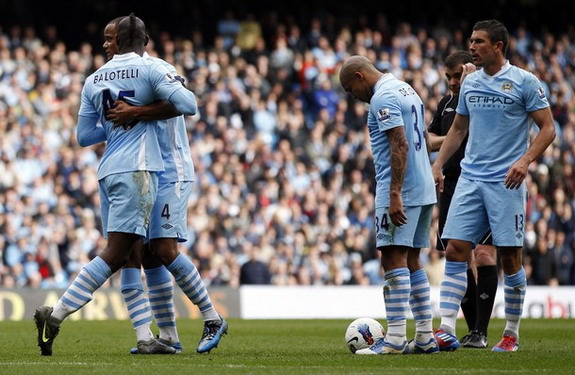 Mario Balotelli is never far from a controversy, and his presence ensures there will always be fireworks. Manchester City were trailing 3-1 at the Etihad to Sunderland, when they were awarded a freekick. Things got testy between Balotelli and Kolarov, both two hot-tempered players as they got into a war of words over who will take the free-kick.
Vincent Kompany's intervention ensured that a brawl was averted or else Etihad would have witnessed scenes of epic magnitude. Although City went on to win title that season in dramatic fashion, people still talk about Balotelli's role in the fight rather than his assist for Aguero's winner against QPR.