Five top John Cena storylines
18.23K //
Timeless
We will take a look at the top John Cena storylines in the WWE.John Cena has being reigning as the top dog in the business for almost a decade now and he has achieved almost everything that a professional wrestler could achieve in his career.Throughout those years, Cena has been the protagonist of plethora of main narratives in the company with some hitting the tones with fans while others fell flat on the face. Most of the storylines that the company had for Cena was built around some major championship as well.Many criticize the lack of development that his character has gone through but the company has always tried to put up something different in his storyline even though it happens to be redundant.As Cena now stands at a transition stage of his career, here is the latest addition of the top storyline series with the Cenation leader under the spotlight.
---
#5 Im not asking you to win, Im telling you to win (against Brock Lesnar - 2012)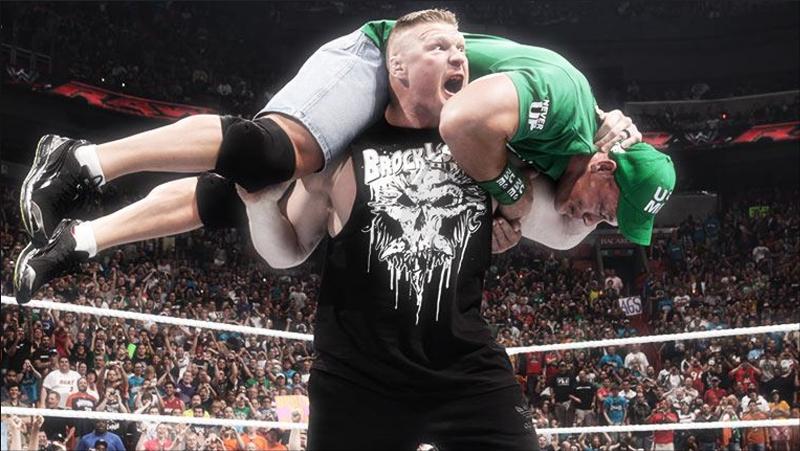 After Cena had his first match against The Rock, Cena decided to congratulate Rock only to be met with Brock Lesnar.
Then Raw General Manager John Laurinaitis claimed that he bought Lesnar back into the business because he wanted to legitimize WWE and build Lesnar as its new face. Now what the good part about this storyline was, it was the regular part-timer war which broke out.
Cena stood for everything that was against the part-timer getting a big nod while Lesnar was out there to make sure it happens. The highest point of the angle came when Edge decided to give a motivational speech to Cena and urge him to win the match.
Cena did just that eventually, and then went on to end the feud with Laurinaitis which ended in him getting fired by Vince McMahon.