Divided Loyalties: What is the future of sports in India?
Editor's Pick
28 Dec 2012, 17:07 IST
2.83K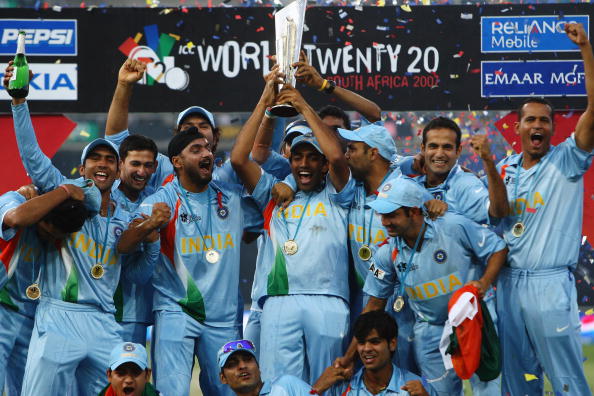 Turn your attention to the summer of 2007. A young Indian cricket team, led by a young man with a glorious mane, has just won the inaugural T20 World Cup. India's biggest movie star joins the team in its celebrations in South Africa, as the rest of country watches through their television sets, teary-eyed at the country's maiden major cricketing triumph since 1983. The BCCI and state governments alike, ready to join the party, dole out millions to these fledglings, as they become household names to the country's endearing crowd.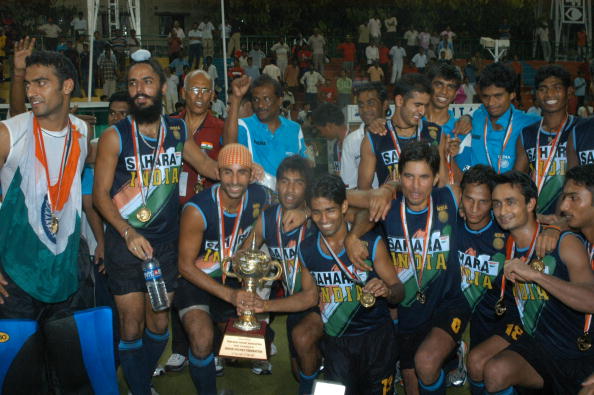 Crank the timeline back a fortnight, and there is another Indian team basking in the glory of its success, having won hockey's Asia Cup in front of a small, yet partisan crowd in Chennai. Yet, while the country's hockey association understandably does not have the finances to match their cricketing rivals, the government, broad-based as it should be, chooses to turn a blind eye to 'India's national sport', much like the majority of its disparaging population. Like many other around the country, the Karnataka state government, while ready to pay a 5 lakh cash reward to every Indian cricketer who was part of the World Cup success, chooses to not even congratulate four hockey players from their own state who came back with gold medals draped around their necks.
Such a situation was not a first, and definitely not the last in the history of Indian sports. Three years later, the country and its media, caught up with the castigation of the poor performances of their cricket team in another edition of that famous T20 World Cup, missed the performances of a hockey team that had quietly slipped into the country without notice, having beaten the likes of Australia, Pakistan, and South Korea to lift the Sultan Azlan Shah Cup in Malaysia for a second straight year, and a chess grandmaster by the name of Viswanathan Anand, who had won the World Chess Championship for the fourth time.
India is not exactly known the world over for its sporting achievements, and a recurrent elucidation for the country's lack of interest in other sports is that only after success would support follow, and that the populace are not at fault for the scant attention they are granted. That answer however does not hold strong for the treatment meted out to some such success stories, who have every reason to be irked at their country's disregard for them.
Sportskeeda decided to venture out and check how much the Indian youth knew about their sporting heroes. And while the results were not surprising, it was disheartening that the most we got as answers were puzzled looks, while only a question about an 'tabloid controversy' got the crowd buzzing with an answer.
Most young Indians live on a staple diet of European football and Twenty20s, and offer a mere cursory glance at the Indian sports section on newspapers and the Internet before reading full-blown stories about the stars' private lives in the tabloids. Criticism therefore comes as first nature to those who quadrennially 'follow' the Olympics, thereby questioning why a country of over a billion strong win only a handful of medals at the world's biggest sporting event.
Often are there humorous quips about India's rank in FIFA's rankings, and banter about corruption in the upper echelons of the country's sports administration. But who are we to pass judgements if we do not know the man who runs the country's sports ministry, and call the footballer who just led our country to an international tournament win earlier this year by an ethnic slur.
Maybe it's time there was a change in mindset. Maybe it's time we recognised that there were sports other than cricket that existed, and that there are Indians who strive to excel in those other fields with the full knowledge that the nation's audience is all but ready to shun them in the blink of an eye.
There is a desperate need of an amendment in the country's infrastructure, jurisdiction and opportunities in order to help these athletes flourish. But before all that, there is a need for a change in the step-motherly treatment handed out to these forlorn heroes. Only a select few can alter matters of administration, but the least the rest of us can do is stand behind these athletes, and take pride in the achievements of these forgotten men. For it will be the moral support they will require to keep going on in an environment where not many accept an alternative sport to bat and ball.
Cricket can still remain king and Sachin Tendulkar can still be the most celebrated athlete in the country. It, however, would be a pity if the rest didn't get their due. For that would just clamp down on the burgeoning talent in our vast country, and leave us as underperformers for a long time to come.