Eugenie Bouchard caught the action as NBA Rivals Week kicked off with Boston Celtics taking on hosts Miami Heat on Tuesday (January 24) at the Miami-Dade Arena.
The Boston Celtics took a 87-77 lead with 8:47 remaining, but after a scoreless 6:28 stretch in the fourth quarter, Miami Heat sealed their victory, 98-95.
Bouchard took to social media to share her experience from the seats, sharing a picture of the teams in action.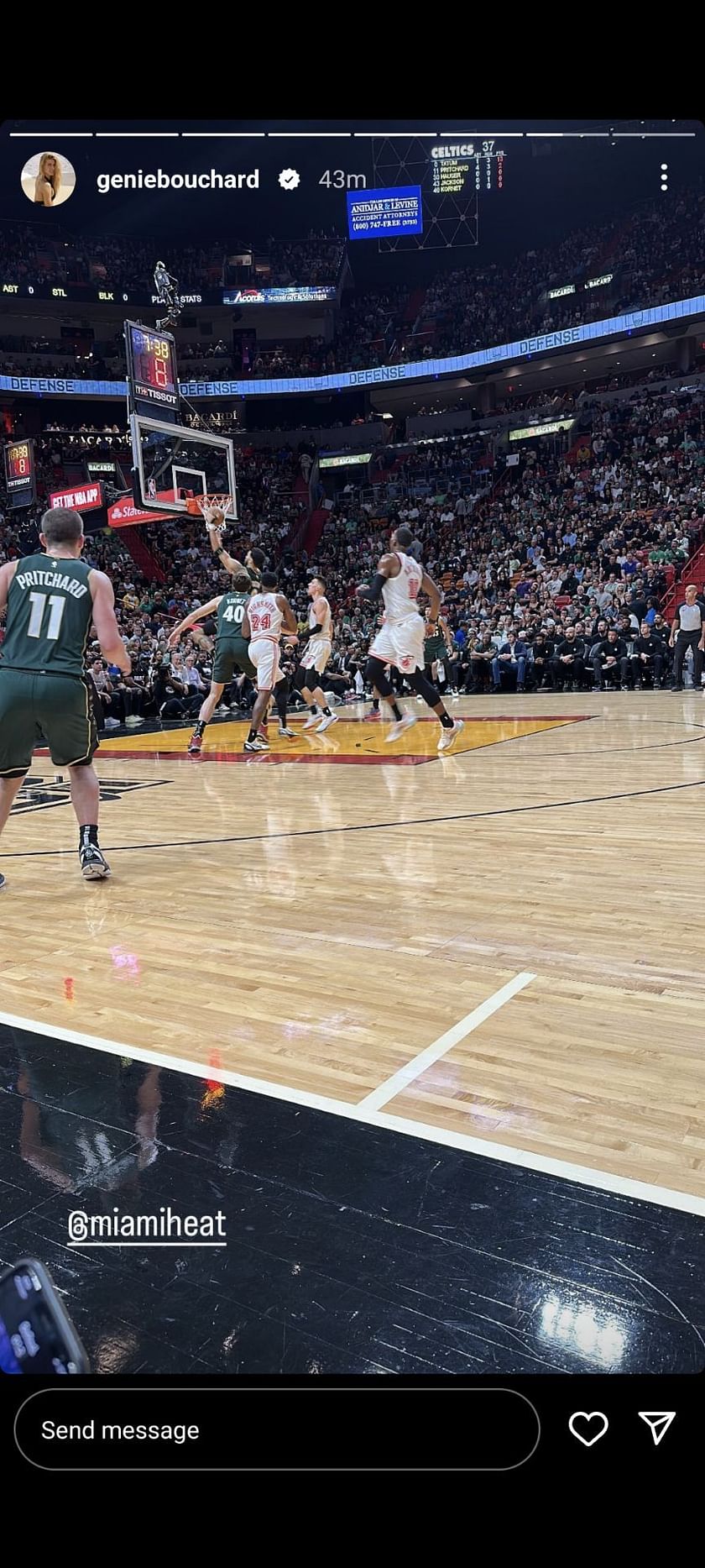 She also made a special mention of the Miami Heat cheerleaders and described them as "the best part of the night."
"Best part of the night. Loving the game," she posted.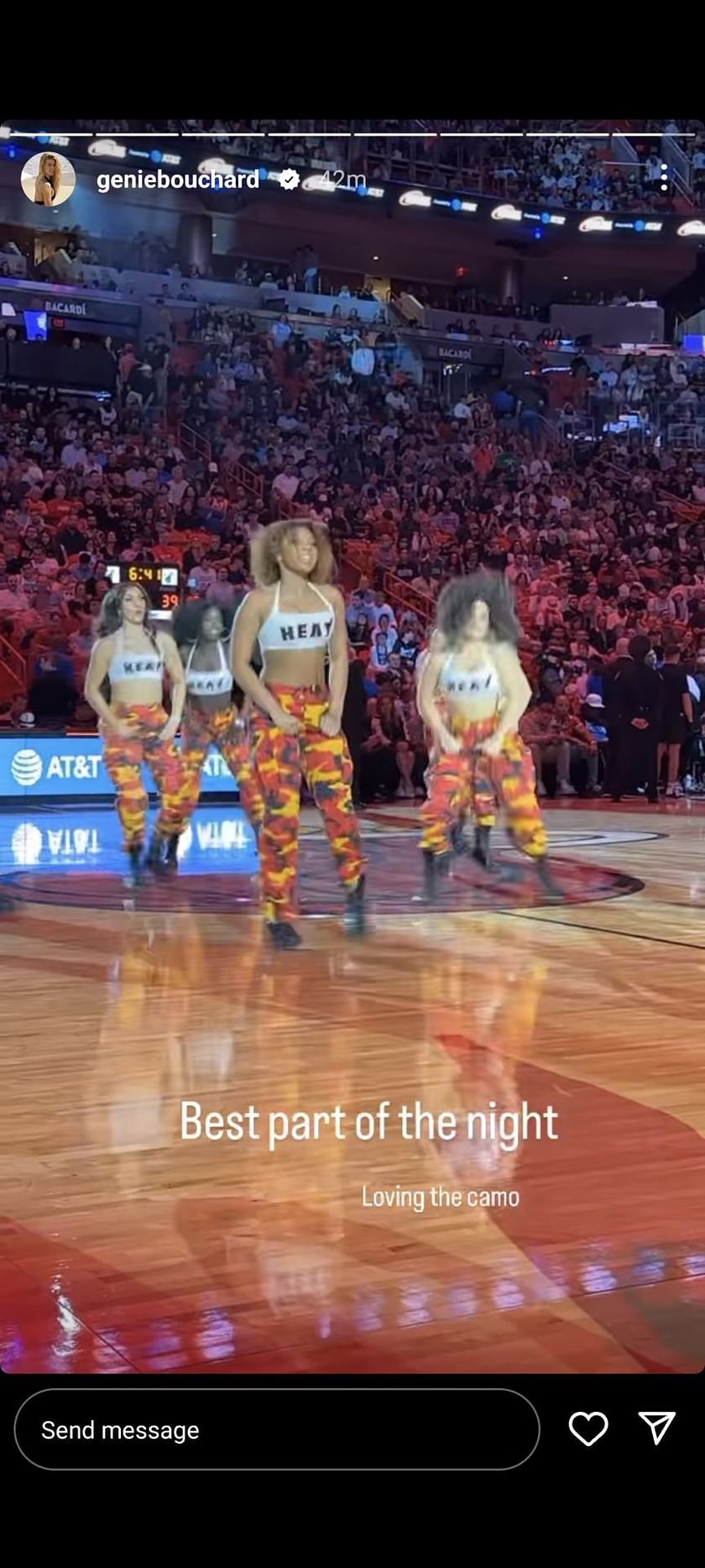 Boston will look to bounce back on Thursday (January 26) on their home turf at the TD Garden Arena against the New York Knicks.
Bouchard was earlier spotted on the beaches of Miami, taking time off. Despite a good start to her season at the ASB Classic, the Canadian exited the 2023 Australian Open following a loss to America's Ashlyn Krueger in the qualifiers.
---
Eugenie Bouchard's WTA journey so far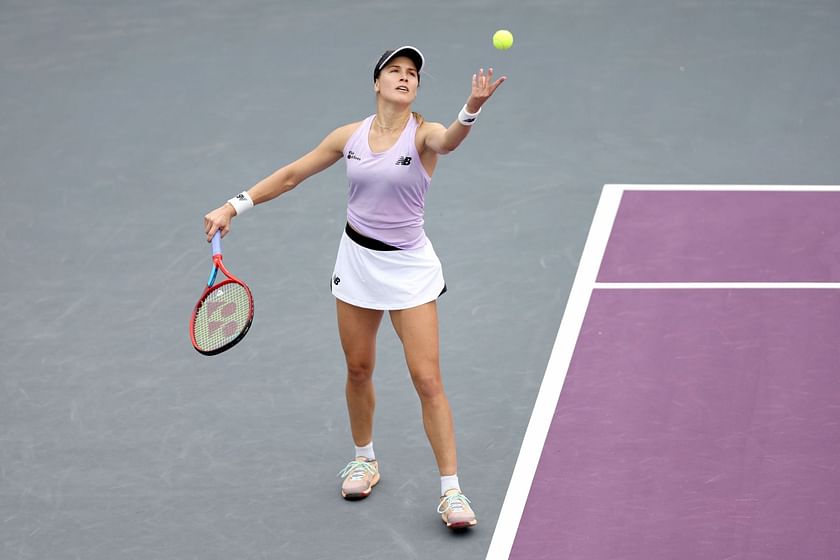 Eugenie Bouchard shot to fame when she won the Wimbledon girls' singles title in 2012.
She gained prominence with a breakthrough season in 2014 during which she reached her maiden Grand Slam final at Wimbledon and the semifinals of the Australian Open and the French Open. She won her first title at the Nuremberg Cup and qualified for the WTA Finals after reaching a career-high ranking of World No. 5.
However, she began to lose form and dropped out of the WTA top 100 rankings post 2017. She then turned her game around in 2020 and reached her first WTA final in four years at the Istanbul Cup and in 2021, made her way to another final in Lyon.
Eugenie Bouchard appeared to be on the verge of a comeback but had to undergo shoulder surgery that forced her out of action for the remainder of the season. Undeterred, she took to the court again in 2022 at the Vancouver Open.
"My first, first match, I felt like the ball was coming at me so fast," Bouchard said after her first match post-injury. "And that's the thing you lose the most, that reaction speed and quickness. So that's why I tried to play so many tournaments in a row because I was like, I just need matches right now."
She made her way from being unranked to No. 327 at the end of 2022. Bouchard began her 2023 on a positive note and said that she was looking forward to a full season.
"I played three months straight from August until November, and I didn't have any issues with my shoulder. After playing a lot, sometimes you'll get a little bit tight, but it's very normal and expected. I'm really looking forward to a full 2023 schedule," she said.