Novak Djokovic's coach, Goran Ivanisevic, has shared his thoughts on Rafael Nadal's impending return to the tour next season.
On Sunday, November 19, Djokovic further cemented his place in tennis history by securing his seventh ATP Finals title, surpassing Roger Federer to become the player with the most titles at the year-end championships. The Serb avenged his group-stage defeat to Jannik Sinner in commanding fashion, defeating the home favorite 6-3, 6-3 in just one hour and 43 minutes.
Following the 24-time Grand Slam champion's triumph, Goran Ivanisevic discussed Djokovic's rivals for the 2024 season in a press conference. With Nadal recently confirming his comeback to the tour next year, the Croatian expressed his delight at the news and conveyed his fondness for the 22-time Grand Slam champion.
Ivanisevic also humorously outlined the potential challenges of the Spaniard being unseeded in tournaments next season due to his rankings drop, as he finishes the year ranked World No. 664.
"If is true that Rafa is coming, this is for me the best news in tennis. I love Rafa. Is going to be interesting, Rafa not seeded. He can play first round anybody. You don't want to see Rafa first round in the hotel," Ivanisevic said with a smile.
"It's great for tennis. Rafa will come only if he's 100% ready. And when Rafa is ready, I think he still has something to say in this left arm," he added.
Novak Djokovic's coach Goran Ivanisevic: "Carlos Alcaraz is future of tennis, Jannik Sinner showed the world he's ready to win Grand Slams"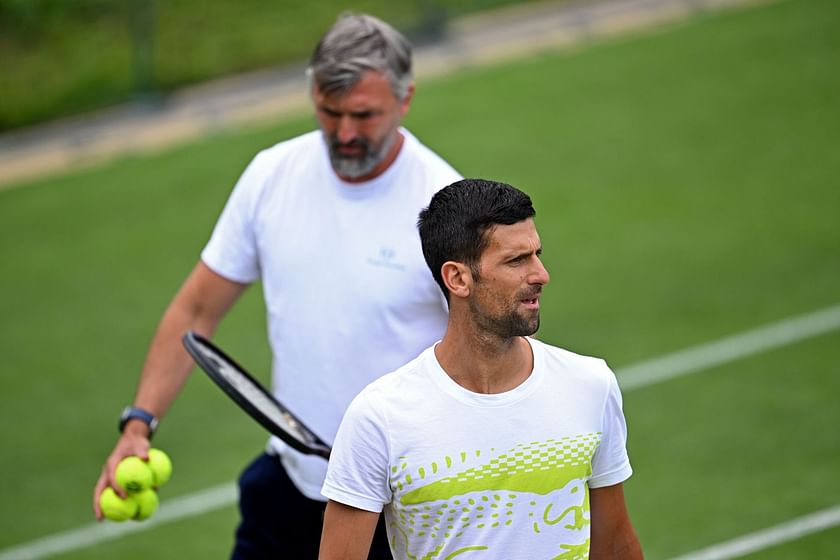 Goran Ivanisevic also touched on Novak Djokovic defeating Carlos Alcaraz and Jannik Sinner en route to his record seventh ATP Finals title, lavishing praise on the World No. 1 for his remarkable performance in Turin.
Additionally, the Croatian hailed Alcaraz as the "future of tennis" and acknowledged Sinner's emergence as a potential Grand Slam contender in 2024.
"I mean, he beat them. Like I said before, I think Carlos didn't play his best tennis. Still you need to beat him. Nole lift his game. He came ready. He knew how to play unbelievable matches this year," he said.
"Carlos already won two Grand Slams and he's future of tennis. Jannik really step up this year. He showed the world and himself that he's ready next year to win Grand Slams, and he's not afraid of anybody," he added.
Ivanisevic also emphasized his anticipation for a highly competitive 2024 season, highlighting Alcaraz and Sinner's dedicated preparation during the off-season as key factors.
"I think they going to both of them practice hard. The season is over. Not for Jannik, he has Davis Cup. But for Carlos. I think next year's going to be very, very competitive and interesting year," he said.
What is the foot injury that has troubled Rafael Nadal over the years? Check here