American tennis coach and former player Rick Macci stated that he thinks Frances Tiafoe is capable of winning Grand Slams in the near future. The 68-year-old lauded the World No. 11's tennis talent and praised him for being a great human being as well.
Frances Tiafoe made his breakthrough in the 2022 ATP season, reaching the semifinals of the US Open. The American has fared decently on the ATP tour ever since. The 25-year-old picked up his first trophy on clay in Houston last month without dropping a single set, his second Tour-level title.
Serena Williams' former coach, Macci, praised Tiafoe in a video uploaded on social media. He appreciated the young American's personality, nature, spirit, and athleticism.
"Fe Fi Fo, yes, I mean Francis Tiafoe. What a guy. Great personality, is a happy-go-lucky, great athlete. I love his imagination and his spirit. Now that he is there, he believes, and once you believe, you know you can achieve," said Macci.
Macci also opined that with greats like Federer, Murray, and Nadal sidelined now, many other talents are in the mix to win Grand Slams, and Frances Tiafoe could be on that list.
"Especially kind of with Federer and Murray and Nadal on the side now, people are going "why not me?" Francis is in the mix; he can grab a slam or two. I love his athleticism. And I love now how he's competing," added the 68-year-old.
The USTPA Master Professional also revealed that the 25-year-old trains at his academy occasionally. He added that the most important thing about the Houston champion is that he is a great human being.
"He comes to the park now and then. Just a great, great tennis player. But more importantly, a great human being," concluded Macci.
"My status has changed" - Frances Tiafoe describes his life since 2022 US Open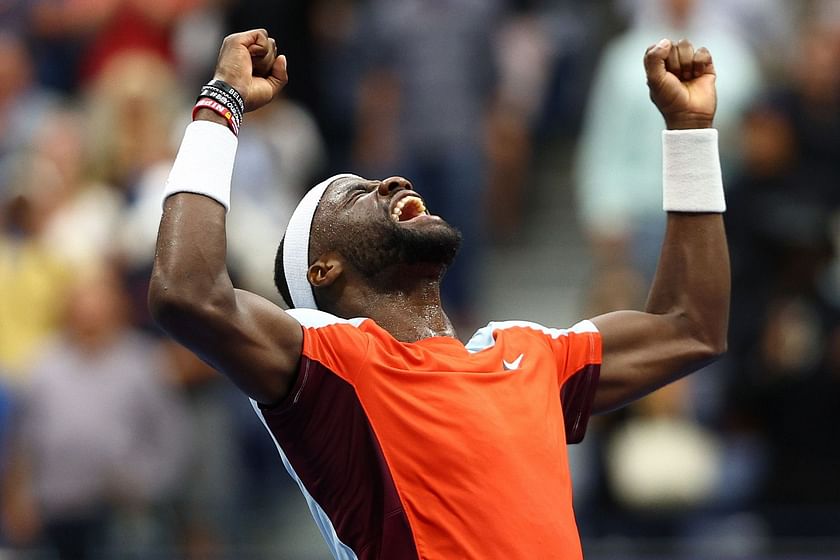 Frances Tiafoe recently expressed that his life has been a "whirlwind" since his breakthrough at the 2022 US Open.
"You know, my status has changed," he told ESPN.com from Madrid last week. "I'm looked at totally different [now], and not only in the game of tennis but in the cultural sense. ... It's been a year of experiences for me, [due to] all the work that I've put in. Everything is coming to fruition."
Since making the US Open semifinals, the American has gained celebrity status. He was invited to play in the NBA All-Star Celebrity Game in February and has been spotted at other high-profile sporting events as well.
Tiafoe won his first-ever title on clay last month, leading to his career-high ranking of World No. 11. The 25-year-old stated that wants to win the US Open this year, saying he will give everything he's got for the event.
"I'm already really excited. I want to win the US Open this year, and I'm going to give everything I've got for that event," he said.
Edited by Siddharth Dhananjay