Tennis journalist Steve Flink reckons that Novak Djokovic will not be able to win as many Australian Open titles as Rafael Nadal has at the French Open.
Djokovic won a record-extending 10th title at the Melbourne Major by defeating Stefanos Tsitsipas in the final on Sunday (January 29). While speaking on the Court-Side with Beilinson Tennis podcast, Flink was asked if he felt the Serb could win 14 titles at the Australian Open, as Nadal has done at the French Open.
The American responded that while he could see Djokovic winning a couple more Australian Open crowns, the possibility of him winning another four was remote.
"I don't think so and I am an ardent admirer of Djokovic's. I can see him getting a couple more. I don't see four more at this stage of his career, no, that would be astounding. Yet, it wouldn't shock me to see a couple more. So, I don't see the other four happening," Flink said.
Speaking about Nadal's chances of a 15th French Open title, Flink said that it would all depend on the Spaniard's fitness.
"Then, we have the other question, can Rafa get No. 15 at Roland Garros? Well that's gonna depend so much on his health because Djokovic was dealing with a very aggravating and worrisome injury, but when you talk about a hamstring, it's not the same thing Rafa's had," Flink said.
Flink hailed Nadal's ability to bounce back from all of his previous injuries but expressed doubt about him doing the same this year.
"So many complicated injuries and the abdominal thing this past year and the foot, and the knees don't act up anymore. There seems to always be something new cropping up and he's so injury prone and so gutsy at coming back from these injuries. But I wonder if this time he'll be able to, because you think about last year with Nadal, how he left Rome, beaten by (Denis) Shapovalov," Flink said.
"It looked like he could barely walk on the court, he had to get injections before every match at Roland Garros and commendably, he came through to take that title. But is he gonna be able to do something similar to that again? Can he replicate something as remarkable as that? We don't know. Let's hope he is healthy for the clay court season," he added.
---
Rafael Nadal congratulates Novak Djokovic on his Australian Open 2023 triumph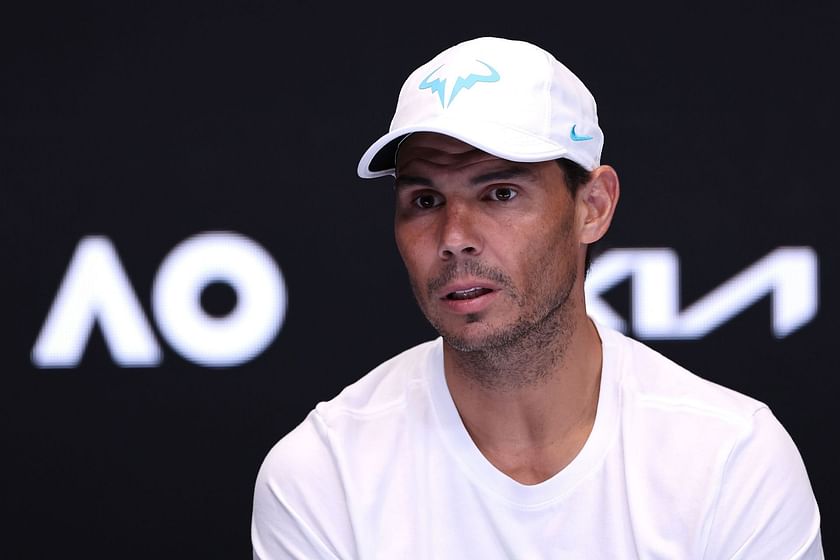 Rafael Nadal took to Instagram on Monday to congratulate Novak Djokovic and his team on their 2023 Australian Open triumph.
"Congrats Nole, to you and your team for this great achievement. Enjoy the moment," the Spaniard wrote.
Novak Djokovic's victory saw him equal Rafael Nadal's tally of 22 Grand Slam singles titles. The Serb has also returned to the top of the ATP rankings.
What is the foot injury that has troubled Rafael Nadal over the years? Check here