Maria Sharapova and her fiance Alexander Gilkes recently enjoyed the qualifying session for the historic 2023 Monaco Grand Prix, which marks the seventh round of the 2023 F1 World Championship.
It is no surprise to see Sharapova and her fiance indulge their enjoyment of racing. They previously attended the qualifying session for the Miami Grand Prix on May 6. Prior to the race, the former World No. 1 also attended the F1 Accelerate Summit as a speaker on May 4.
With the Monaco Grand Prix set to take place on Sunday, May 28, the tense qualifying session to ascertain the grid position for the race saw championship leader Max Verstappen nab his first-ever pole position in Monaco. Aston Martin driver Fernando Alonso took second place, while Alpine's Esteban Ocon will start in the third position after Ferrari driver Charles Leclerc was awarded a three-place grid penalty.
On Saturday, May 27, Maria Sharapova made her way to the Circuit de Monaco to take in the action during the qualifying session. The five-time Grand Slam champion cut a stylish figure in a dazzling yellow pantsuit.
The former World No. 1 shared a glimpse into her day at the track on social media. She was tasked with presenting Red Bull driver Max Verstappen with the Pirelli Pole Position award for his exceptional lap setting the fastest time of the day at 1:11.365. She also had the opportunity to get a picture with Spiderman actor Tom Holland.
Sharapova continued to share a peek into her enjoyable experience at the racing event. She showed off the scenes at Monaco's Port Hercule, which had "no vacancy" as spectators swarmed to witness the event from their luxurious yachts.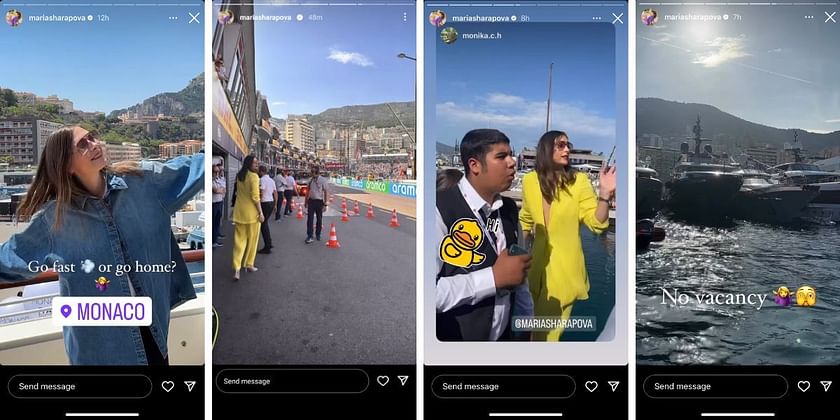 Sharapova's fiance Alexander Gilkes also took to social media and shared his experience at the event, sharing close-up pictures of the Red Bull, Mercedes and Ferrari cars.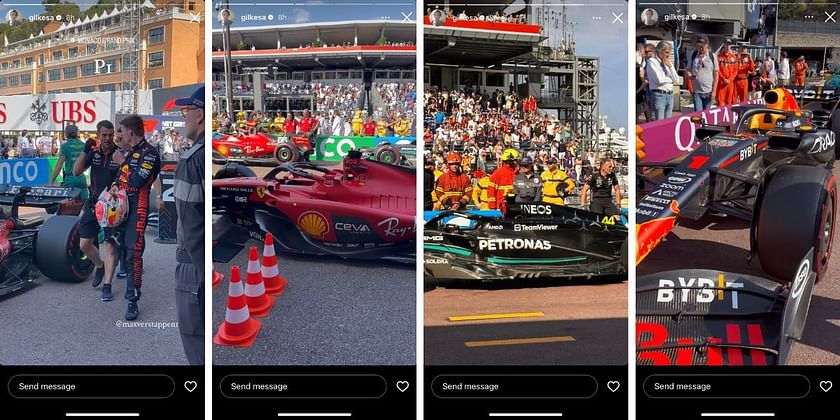 Maria Sharapova attended Formula 1 Accelerate Summit in Miami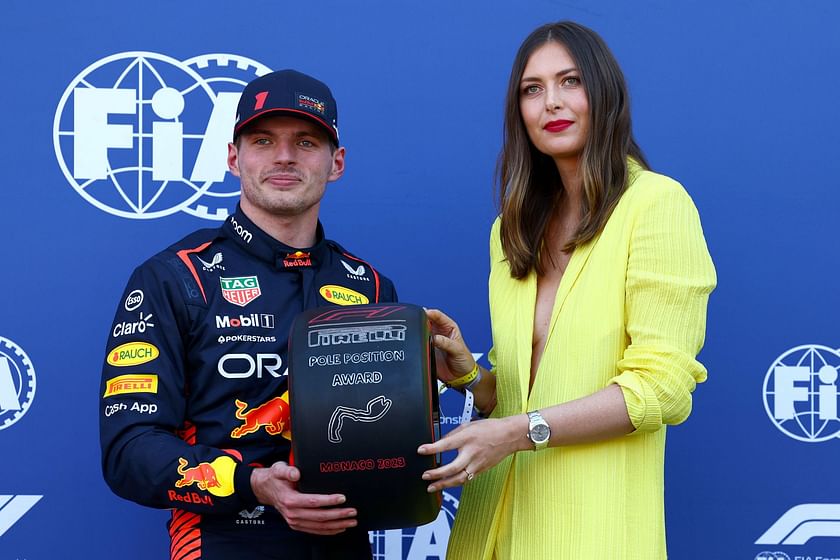 On May 4, Maria Sharapova attended the Formula 1 Accelerate Summit at the prestigious Rubell Museum in Miami, Florida. The summit was organized in an effort to foster the development and expansion of motorsports within the United States.
Sharapova was one of the speakers at the summit and participated in a panel discussion on the positive changes made by women in the sports industry. She took to social media to share a series of pictures from the event.
"Miami☀️ 🌴 !! A morning spent with powerful, smart & beautiful female leaders changing the sports industry one stiletto step at a time. Thank you for having me @f1," Sharapova captioned her Instagram post.
She opted for a stylish striped blazer and matching trousers, complemented by sleek black high-heeled boots and subtle jewelry to round out her look for the event.