Tennis fans showered praise on Novak Djokovic for the way he responded to some of Cameron Norrie's on-court actions during their match at the 2023 Italian Open.
The Serb reached his 17th quarterfinal in Rome in as many appearances when he beat Norrie 6-3, 6-4 in the fourth round on Tuesday, May 16. The match which lasted an hour and 30 minutes saw Djokovic break his opponent thrice, hitting 21 winners to 18 from Norrie.
In a post-match press conference, top seed Novak Djokovic complained about a few things that he didn't like as far as Norrie's behavior was concerned. This included a smash from Norrie that hit Djokovic, frequent fist-bumping from the Brit, and requesting a medical timeout at 5-4 in the second set.
"From the very beginning, he was doing all the things that were allowed," Djokovic said. "He's allowed to take a medical timeout, hit a player, say 'c'mon' in the face every single point from basically the first game. Those are the things that we players know in the locker room it's not fair play, it's not how we treat each other."
Fans were impressed with Djokovic's response, lauding him for sending a message to Norrie in a dignified manner.
"Always find this sort of thing fascinating because Djokovic even admits that Norrie did nothing wrong and yet he was still able to use that feeling of being disrespected- even if Norrie never intentionally meant it that way! - to fire him up. Champion mentality," a fan tweeted.
"Gotta love Novak's response. He is confused by Norrie's on court behavior coz he's nice off court, admits he didn't do anything technically illegal but says this is the stuff that everyone knows is unsportsmanlike. Norrie's approach is very much in the college gutter IMO," a user wrote.
"What a class response to a relatively difficult question. Well done Nole and don't listen to those pathetic haters," another tweet read.
Here are some more reactions:
---
Novak Djokovic to face Holger Rune in Italian Open 2023 QF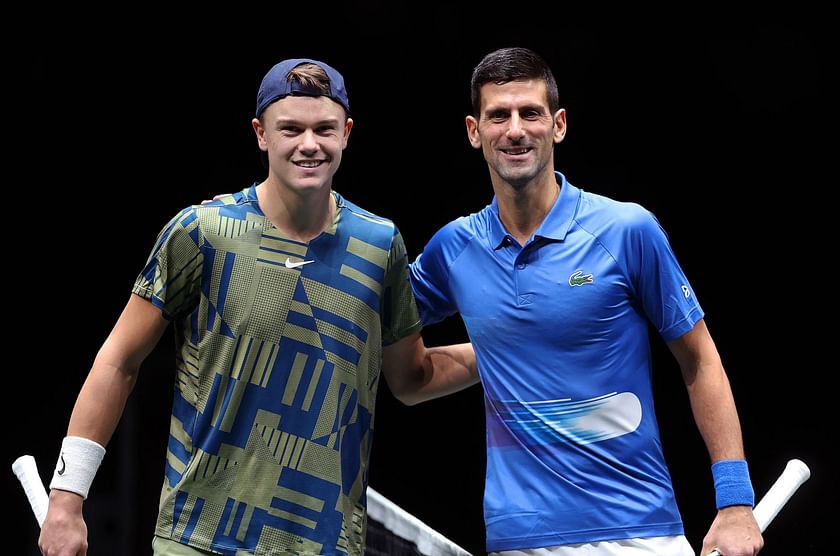 Novak Djokovic will take on Holger Rune in the quarterfinals of the 2023 Italian Open today, May 17. This will be the second meeting between the two players, with the Danish youngster defeating the Serb in the final of the 2022 Paris Masters.
"He's in very good form and I look forward to a challenge. I think it's going to be a very physical match," Djokovic said.
Djokovic has a 20-3 record so far this season and is aiming to win a record 39th Masters 1000 title in Rome.