Novak Djokovic gets spurred on by a hostile crowd, believes seven-time Grand Slam champion Mats Wilander. The Swede reckons if the fans want a longer match and see more of the 22-time Grand Slam champion on the court, they should not "boo" him as it fires the Serb up.
Novak Djokovic fought off a fierce challenge from Alejandro Davidovich Fokina in the third round of the 2023 French Open. The Serb held off the 29th seed, winning 7-6(4), 7-6(5), 6-2, in an encounter that lasted three hours and 36 minutes. It took Djokovic two hours and 49 minutes to go up two sets to love, with the French crowd favoring his opponent.
The spectators booed Djokovic during the match when he took a medical time-out as his opponent went for a bathroom break. He responded with an exuberant celebration upon sealing the second set.
Eurosport's Mats Wilander commented that if the fans want to see more of Djokovic, they should not boo him, as it only fires him up. He commended the two-time French Open champions' ability to use the anger positively.
"They're doing him a favor when they do that because he gets more fired up. When they're against him and when they're showing support for the other guy," said Wilander.
"It's understandable that they want to see Davidovich Fokina win a set cause they want to see Novak play more. But I think if they really want Novak not to play well and make it a close match, they shouldn't boo him. That helps him. I mean, it really does cuz he gets angrier. And he'll find a reason to get upset or angry in a positive way," he added.
---
"It actually helped him in a weird way" - John McEnroe on the crowd booing Novak Djokovic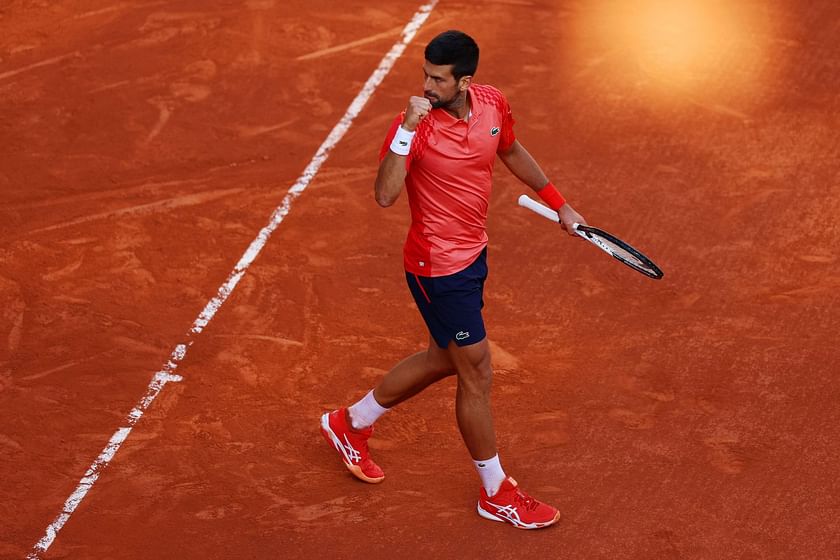 American tennis legend John McEnroe also spoke out in Novak Djokovic's defense, stating his big celebration was deserved. The Serb had to battle through two tie-breaks for two hours and 49 minutes to take a two-set lead over Davidovich Fokina.
"Why do they boo?" asked McEnroe while commentating for Eurosport. "Everyone does it [take a medical time-out]. It's totally legal, you're allowed to work and rub his legs! Where's Davidoch Fokina? He's off to the bathroom!"
The American also stated it was "absurd" that the 36-year-old was booed for getting physio during the match. However, he felt the spectators' reaction helped Novak Djokovic seal the victory.
"Change the rules if you don't want to let a guy get worked on, but don't start doing that. It's absurd!" he exclaimed.
"Let's be real. That's what he's been battling his whole career; inspiring and pushing him. It ends up that it actually helped him, in a weird way," McEnroe concluded.
Novak Djokovic is into his 14th consecutive fourth round at the French Open. He will next face either Hubert Hurkacz or Juan Pablo Varillas.