Novak Djokovic won his seventh ATP Finals title on Sunday with a stunning display of skill and accuracy. The final, which took place in Turin, Italy, ended with Djokovic defeating Jannik Sinner 6-3, 6-3.
At 36, Djokovic continues to defy the expectations of longevity in tennis, showcasing a level of performance that belies his age. That has earned him widespread admiration from all corners of the tennis world, including former Wimbledon champion Marion Bartoli.
The win at the ATP Finals adds to the Serb's already impressive season. He has claimed three Grand Slam titles – at the Australian Open, Roland Garros and the US Open - in the process going past Rafael Nadal's record of 22 Majors.
Marion Bartoli took to X (formerly Twitter) on Monday to express her admiration for Djokovic's achievements.
"Djokovic is not only the greatest tennis player of all time but he is also the best sportsman in the world," she wrote. "Novak has broken all the records in this sport 🎾 and above all this incredible longevity at the top! #respect."
Novak Djokovic has also surpassed Roger Federer's record by clinching his seventh title at ATP Finals. Federer had previously held the record with six ATP Finals titles, with his last win dating back to 2011.
---
Novak Djokovic outplayed Jannik Sinner in front of his home crowd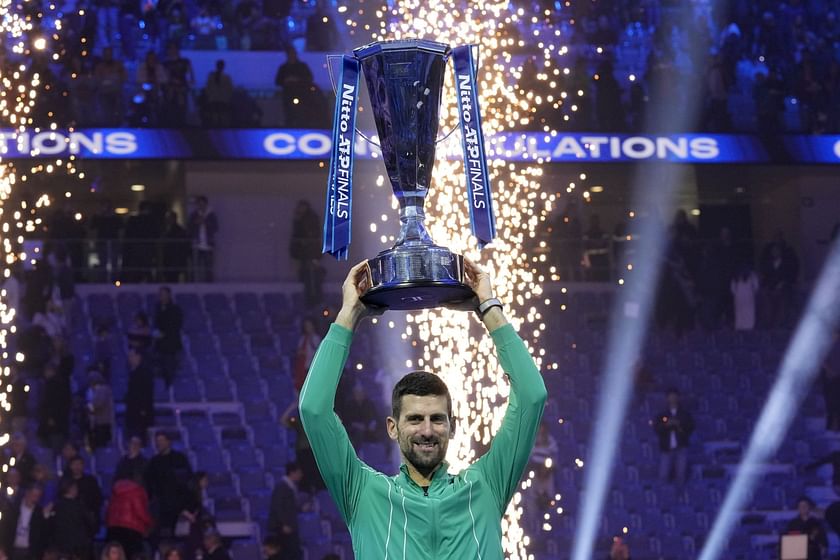 Novak Djokovic gave very few chances to local favorite Jannik Sinner in the summit clash in Turin, comprehensively beating him 6-3, 6-3.
The journey to the title, however, wasn't easy. While Djokovic started strong with a victory over Holger Rune in a tight match, he faced a setback in his second match, losing to Sinner 5-7, 7-6 [5], 6-7 [2].
Djokovic bounced back in the last round of the group stage, defeating Hubert Hurkacz 7-6 [1], 4-6, 6-1. That victory earned him a place in the semifinals, where he brought out his best tennis.
In the semifinals, Novak Djokovic faced the young Spaniard Carlos Alcaraz. Djokovic won the match in straight sets, for the loss of just five games.
The Serb has now ended the year as the World No. 1 men's singles player for a record-extending eighth time. His triumph at the ATP Finals will see him achieve a milestone of 400 weeks at the top of the ATP rankings.