Boris Becker, Novak Djokovic's former coach, recently commented on the Serb's chances at the French Open and Wimbledon following his 2023 Australian Open title win.
Djokovic resumed his reign over Melbourne Park on Sunday, January 29, winning a record 10th Australian Open title and shattering Greek star Stefanos Tsitsipas' Grand Slam dream in a one-sided final.
He secured a 6-3, 7-6(4), 7-6(5) victory at Rod Laver Arena in a rematch of their 2021 French Open final to reclaim the World No.1 ranking and deny Tsitsipas his maiden Major title once again. With this victory, he also equalled his arch-rival Rafael Nadal's record of winning 22 Grand Slam titles.
Following that, Boris Becker told Eurosport that the Serb will have a "completely different act and a burden" heading into the 2023 French Open and Wimbledon Championships.
"Novak is 35 years old and he knows at 40 he won't manage this performance. I think it will be a hell of a ride after the Australian Open. It will be a completely different act and a completely different burden in Paris and Wimbledon," Becker said.
According to the German, 'Nole' has fulfilled his childhood dream of becoming the "most successful player in history," and he is now at "his limit."
"Success is his life's dream, he wants to become the most successful player in history. Even as a child he said: 'I'm going to be the best' - and he was right. And now he is at the limit," Becker said.
---
"If Novak Djokovic makes 23 Grand Slams and turns 36 next year, then it's a question of time" - Boris Becker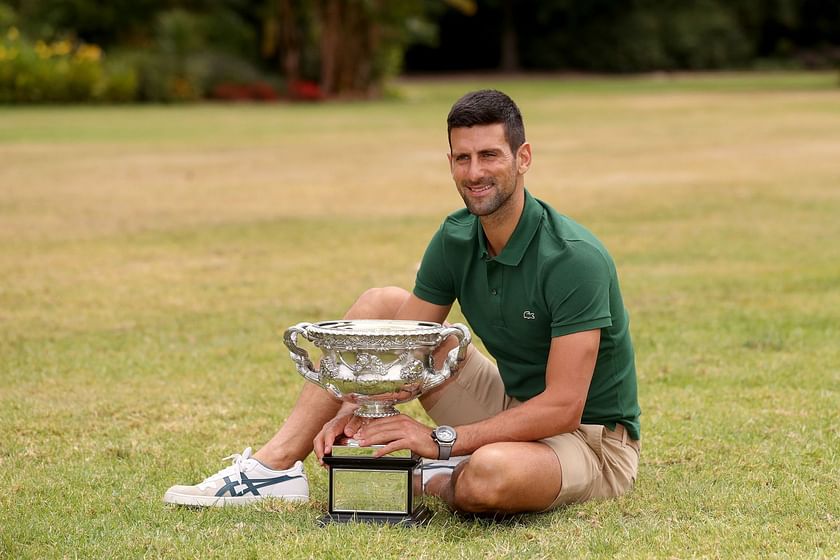 Boris Becker stated that with Roger Federer already retired and Rafael Nadal and Novak Djokovic on the verge of retirement, tennis is about to undergo a "generational change."
"We are seeing the generational change at the moment. Roger Federer is already gone, Rafael Nadal is one step away for me. He will play Paris, after that I see a question mark," he said.
"Novak Djokovic will definitely go through this season, but if he makes 23 [Grand Slams] and turns 36 next year, then it's a question of time. The generational change is happening now," he added.
However, Becker believes the way the Big 3 have effectively transcended the sport, it will be difficult for the next generation to replicate what they have done.
"I mean, that's a hell of a hurdle. One is to win Grand Slams, the other is to represent the sport. With Federer, Nadal and Djokovic, we have had three idols who have attracted not only tennis fans but sports fans in general. This has made our sport more global and richer. That's why there is this prize money and advertising investment," Becker said.
"That becomes the big challenge for the boys: Not only to win, but also to represent something - and that's a whole other construction site," he added.