Thiago Seyboth Wild has hailed his idol Rafael Nadal after ousting World No. 2 Daniil Medvedev in the first round of the 2023 French Open. The 23-year-old revealed that Nadal's biography was his favorite book. The Brazilian admitted the King of Clay had been his idol all his life.
Seyboth Wild emerged victorious over Medvedev 7-6(5), (6)6-7, 2-6, 6-3, 6-4, in a thrilling five-set encounter that lasted four hours and fifteen minutes. The Brazilian is playing in his first French Open after winning all of his qualifier matches. Currently ranked 172nd in the world, this was Seyboth Wild's biggest career win.
In the post-match press conference, the youngster was asked about Nadal's biography as his favorite book. Seyboth Wild confirmed it was true and revealed he dreamed of playing his idol Rafael Nadal at the French Open. He also admitted he did not know if it would be possible but still hoped for it.
"It was. It was true. I don't remember the last time I read it. I was probably 14 or 15. But Rafa is a guy I have looked up my whole life. I had a dream of playing him here. I don't know if it's gonna come true. I hope so," said the 23-year-old.
The Brazilian also heaped praise on Nadal's spirit and style of play, stating it was unique and incomparable.
"He's just a guy I have looked up my whole life. The way he plays, the spirit he puts on court, and the way he wants to win, you don't see that every day, you don't see that in anybody. He's Rafael Nadal," he added.
The Brazilian will face Argentina's Guido Pella in the second round, who ousted France's Quentin Halys in the first round.
---
"Rafael Nadal's supremacy at one event will defeat time" - Mark Petchey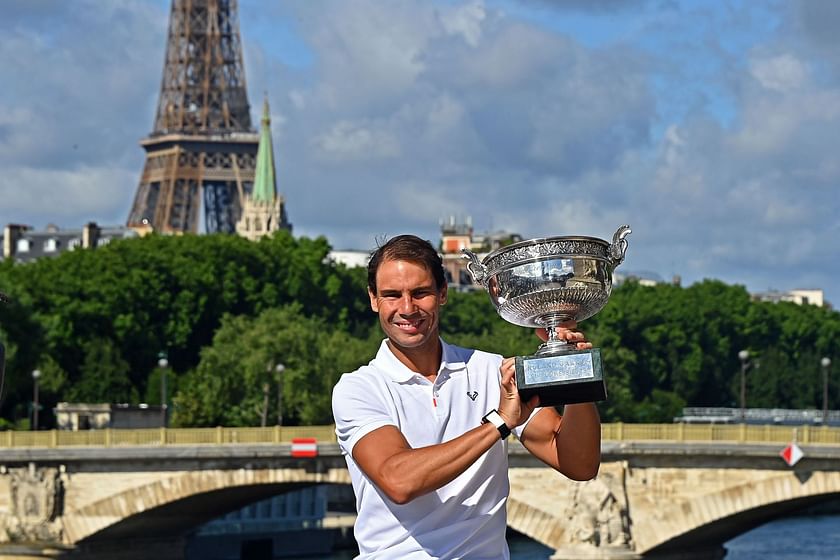 Andy Murray's former coach, Mark Petchey, recently stated that Rafael Nadal's supremacy at the French Open will defeat time. The Spaniard has won the Clay Slam a record 14 times with a win-loss record of 112-3, an astounding win percentage of 97.4%.
Petchey believes that Nadal's dominance at French Open has elevated the tournament to new heights.
"Nothing ever dull about watching someone be the best at what they do of all time, which is exactly what Rafa is on clay," Petchey wrote. "He has taken the tournament to new heights through his legacy at Roland Garros. His supremacy at one event will defeat time."
This is the first French Open since 2005 to not feature the 14-time champion. The Spaniard won the tournament on his debut appearance that year.
What is the foot injury that has troubled Rafael Nadal over the years? Check here