Rafael Nadal's uncle Toni has shared his thoughts on his nephew's absence from the 2023 French Open and maintained optimism about the Spaniard's return to Paris in 2024.
On May 18, Nadal announced his decision to forgo his Roland Garros title defense as he was not in the best physical condition to compete. This will mark the 14-time champion's first-ever absence from the claycourt Major since his tournament debut in 2005.
In an interview with Tennis Majors on May 27, Toni Nadal, who coached his nephew to 16 Grand Slam titles between 1990 and 2017, expressed disappointment at the 36-year-old's absence from the French Major. However, he acknowledged that life moves on despite the setback.
"It's disappointing that he can't be here because this is the only tournament he has never missed since the beginning of his career. Look, it was just bad luck that he couldn't recover in time, but that's okay, it's a shame, but life goes on," he said.
Despite recognizing that winning becomes increasingly challenging with each passing year, the 62-year-old maintained his belief in Nadal's chances at the French Open in 2024.
"Yes. I believe because I want to believe. I know that with each passing year it is more difficult to win, but I always believe that things will work out," he added.
---
Novak Djokovic and Carlos Alcaraz are the favorites for French Open 2023 title, says Rafael Nadal's uncle Toni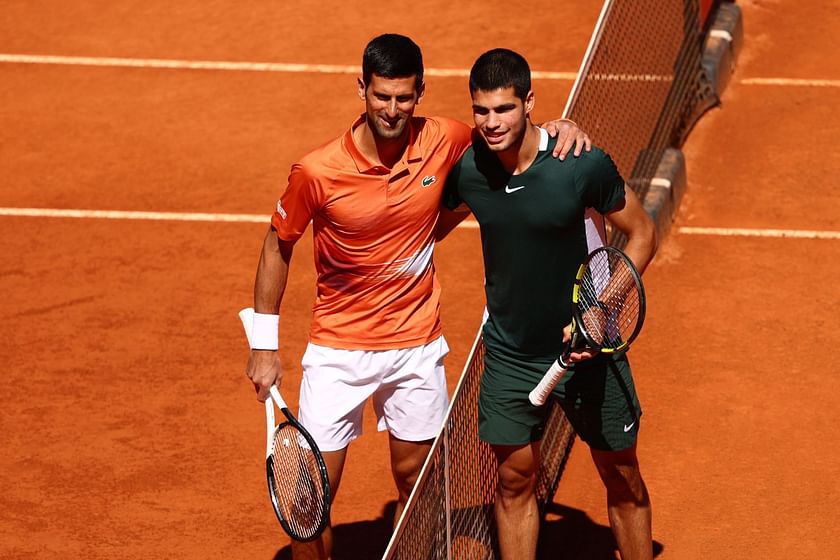 Rafael Nadal's uncle Toni stated that if he were a betting man, he would wager on either of Novak Djokovic or Carlos Alcaraz to win the French Open title this year.
"In my opinion, the first two favorites are Djokovic and Alcaraz. At the moment, it seems that Alcaraz is in better shape than Djokovic, but Nole is a great champion, if he feels good physically it is difficult to beat him. Alcaraz also has his weapons, of course. I think there are four or five players who can lift the trophy, but if I had to bet on someone, it would be Alcaraz or Djokovic," he said.
He also stated that he expects Daniil Medvedev, Andrey Rublev, Holger Rune, and Casper Ruud to fare better than others while stressing that the fight for the title remains "open."
"Medvedev, Rublev, Rune and Casper Ruud have a slightly better chance than the rest, but the fight is open," he added.
Djokovic is set to take on Aleksandar Kovacevic to commence his quest for his 23rd Grand Slam title. Alcaraz, on the other hand, will be up against Flavio Cobolli in his opening-round match. Should the pair successfully make their way through the initial rounds they will set up a blockbuster clash in the semifinal.
What is the foot injury that has troubled Rafael Nadal over the years? Check here