Rafael Nadal's uncle Toni recently opened up about how the Spaniard has been dealing with fatherhood. He also touched upon the idea of his child eventually becoming a part of the sports world.
Nadal and his wife Maria Francisca Perello welcomed their son, Rafael Jr., on October 8, 2022. The little one has already joined his father on the tennis tour; he traveled to Turin with his parents last year for the ATP Finals.
Toni Nadal recently stated in an interview with Vanity Fair that he has a very good relationship with his nephew's newborn and that he was "delighted" to see another child in the family.
"My relationship with the child is the same as I would have with any family member. He is my nephew's son, and I am delighted because, for the moment, he is the youngest of the family. We are all very happy and with the satisfaction of seeing another child in the family," he said.
When asked if the child would inherit his father's love of sports, Toni Nadal said that while the 22-time Grand Slam champion would have plenty of time to try to get his son to play something, the decision ultimately depended on the child.
"Well, I imagine that his father Rafael, who is very fond of sports, will have plenty of time to dedicate to his son and try to get him to play something. Although in the end, the decision of whether or not children play is more theirs than that of their parents or relatives," Toni said.
---
Rafael Nadal gives an update on his Australian Open injury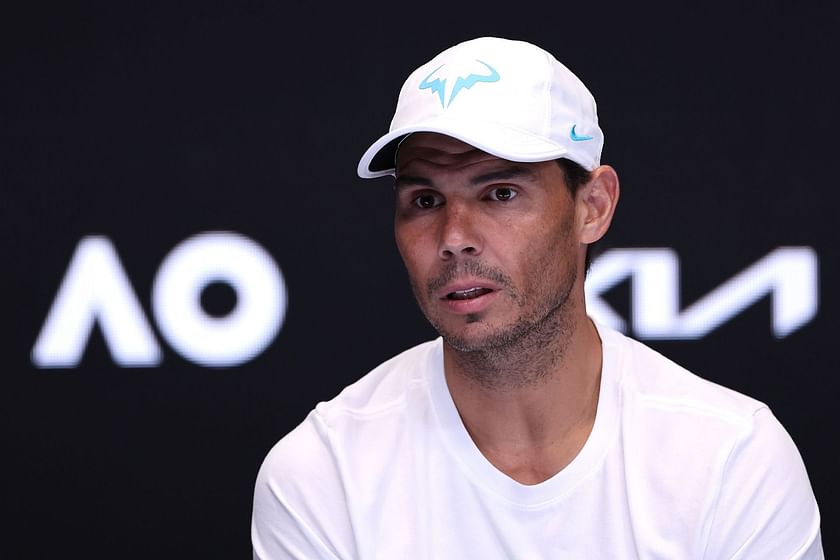 Rafael Nadal underwent an MRI scan following his 2023 Australian Open defeat to Mackenzie McDonald, which led his medical team to discover a tear in the iliopsoas muscle.
The Spaniard subsequently made an announcement via his Twitter account, stating that the injury would keep him out of action for 6-8 weeks. He is likely to miss the Dubai Tennis Championships in February as a result.
"Good afternoon. I have carried out medical tests after the defeat yesterday. The MRI shows a grade 2 lesion in the Iliacus Psoas of my left leg. Now it's sports rest and anti-inflammatory physiotherapy. Normal recovery time 6 to 8 weeks," the Spaniard tweeted.
The 36-year-old then again took to Twitter on January 26 to provide an update on his injury, stating that the previous recovery timeline has been confirmed.
"Today I have been at the Tecknon Tennis Clinic in Barcelona where they have carried out some tests on me. The Melbourne results are confirmed and the deadlines remain the same. Established the treatments to follow and in 3 weeks they will perform new tests to see the evolution," he wrote.
What is the foot injury that has troubled Rafael Nadal over the years? Check here