Actor Arnold Schwarzenegger expressed his gratitude to Serena Williams and her husband Alexis Ohanian for expressing their admiration for his latest series, FUBAR.
FUBAR is an American action-comedy television series that has been exclusively created for Netflix. The show features Schwarzenegger in his first-ever leading role in a scripted live-action television series. The series premiered on May 25, 2023.
The filming of the series began in April 2022 in the picturesque city of Antwerp, Belgium, specifically around the Grote Markt. The production team then moved to Toronto, where Arnold Schwarzenegger was seen reuniting with his former co-star Tom Arnold.
On Tuesday, June 6, Alexis Ohanian took to social media to express his and Serena Williams' appreciation for FUBAR. He shared that they both are eagerly waiting for the release of the second season.
The tech entrepreneur also mentioned that while he loves action flicks, Williams prefers movies without excessive violence. Therefore, an action-comedy is the perfect choice for them. Ohanian stated that they thoroughly enjoyed watching FUBAR, as it was an absolute "blast."
"Wifey and I watched & loved it. Can't wait for Season II, my friend," Ohanian tweeted.
"I love action flicks and S doesn't like violence-violence so action-comedies are such a no-brainer for Netflix and chill nights. #FUBAR was a blast," he added.
Arnold Schwarzenegger responded to Ohanian's tweet, expressing his gratitude for the appreciation and admiration of his series. He also mentioned that the kind words from Ohanian and Serena Williams brought a smile to his face.
"Thank you both! This gave me a big smile today," Schwarzenegger tweeted.
Alexis Ohanian re-shared Schwarzenegger's response on his Instagram story, urging his followers to check out the show on Netflix.
"@fubar_netflix is a great show. Get to da Netflix," Ohanian captioned his Instagram story.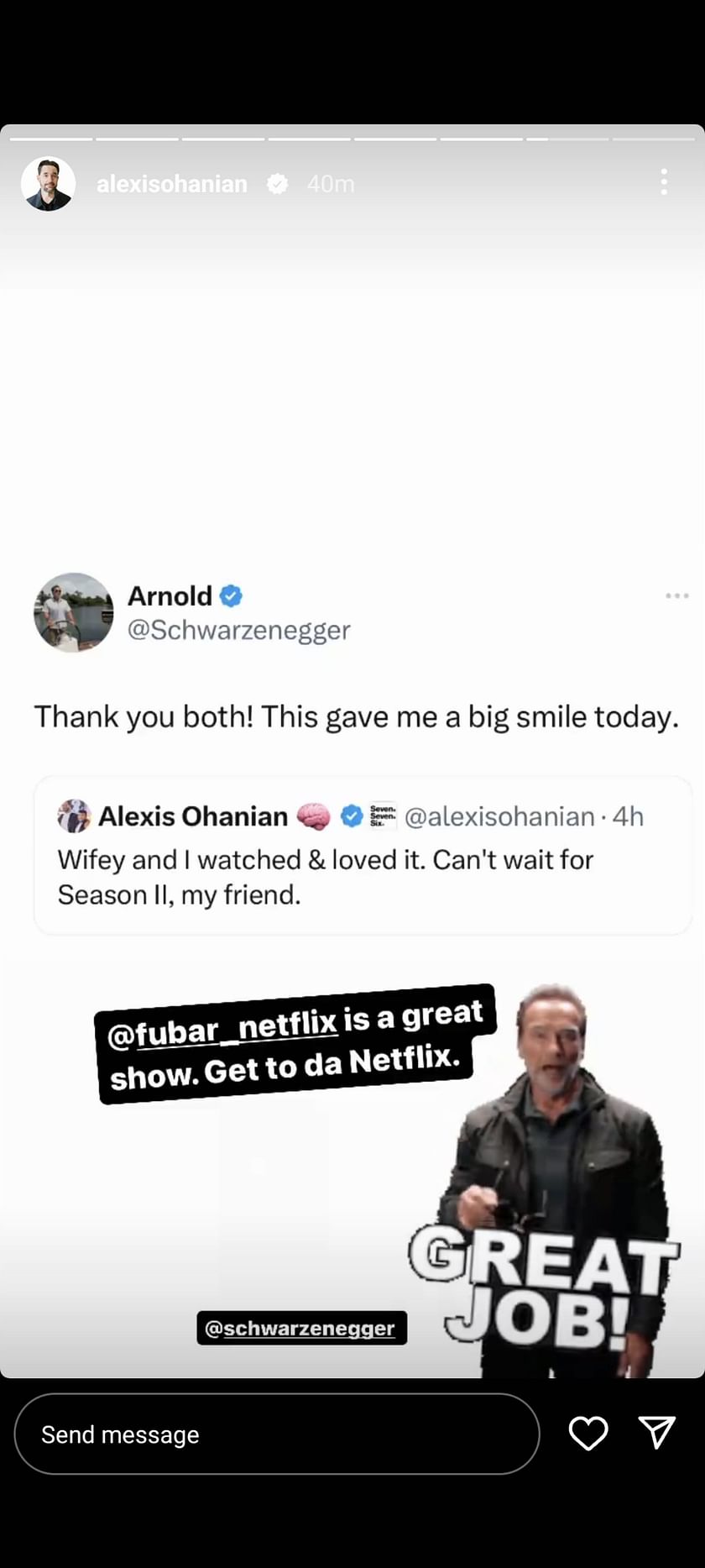 ---
Alexis Ohanian feels he hit the jackpot by marrying Serena Williams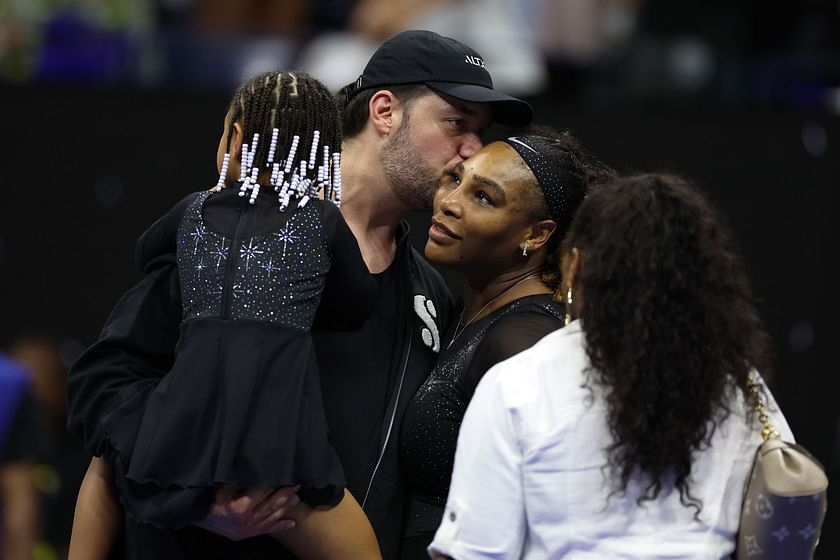 Recently, Alexis Ohanian publicly shared his deep affection for his wife, Serena Williams.
Ohanian took to Twitter to share a heartwarming image that perfectly captured the joy he feels by marrying Williams. The image features the couple, elegantly dressed in formal attire, walking hand in hand to the wedding of Meghan Markle and Prince Harry in 2018.
Accompanying the picture, Ohanian penned a simple, heartfelt phrase, saying:
"I hit the jackpot."
The couple got married in November 2017. They have a beautiful five-year-old daughter, Olympia Ohanian. Recently, Williams announced her second pregnancy at the Met Gala.