Rafael Nadal's recent remarks about Novak Djokovic pursuing the Grand Slam record more "intensely" than himself have not gone down well with tennis fans.
Djokovic clinched his record 24th Grand Slam title at the recently concluded US Open, overtaking Serena Williams' tally of 23 titles to become the player with the most Major singles titles in the Open Era. With the Serb winning three Grand Slam titles this season, he surpassed Nadal's total of 22 Majors. The Spaniard has not been playing since sustaining a hip injury at the 2023 Australian Open.
In an interview with Movistar Plus+ on Monday, September 18, Nadal was asked about his feelings regarding Djokovic extending his lead in the Grand Slam record. The 22-time Grand Slam champion admitted that while he would have preferred to maintain the record himself, he did not feel frustration over losing it.
"If you're asking me if I would have liked to be the player with the most Grand Slams in history, of course I would've. That is what sports is all about, to be the very best. Has it been an obsession for me? No. Not at all. Am I frustrated? I'm not," he said. (Translated from Spanish)
"I am not frustrated for a simple reason, within my possibilities I've done all I can to make things happen for me," he added.
The Spaniard also suggested that Djokovic would have experienced greater frustration over failing to achieve the Grand Slam record because he felt more "intensely" about the accomplishment.
"I think Novak feels more intensely about this than I do. Had he not achieved this it may have been a bigger frustration for him, maybe that is what he did it. But the way I - he's more intense about it? More hungry?" he said.
Several fans took issue with Nadal's comments, arguing that he harbored similar ambitions to the Serb since he had taken serious measures to win more Major titles.
"What a lame thing to say.. like Nadal wasn't trying with every fiber of his body to win the most slams," a fan commented.
"Lol he says that now that the Slam race is over. And it's the healthy outlook to have. But it was not his mentality until he lost," another fan chimed in.
Other fans accused the 22-time Grand Slam champion of harboring "bitterness" over losing the Grand Slam record to the Serb.
"The bitterness because he held the asterisked record for only a year," one user posted.
"Just congratulate him and move on. What kind of bitterness is this smh," another fan commented.
Here are a few more fan reactions:
"Novak Djokovic has the ability to take ambition to the maximum" - Rafael Nadal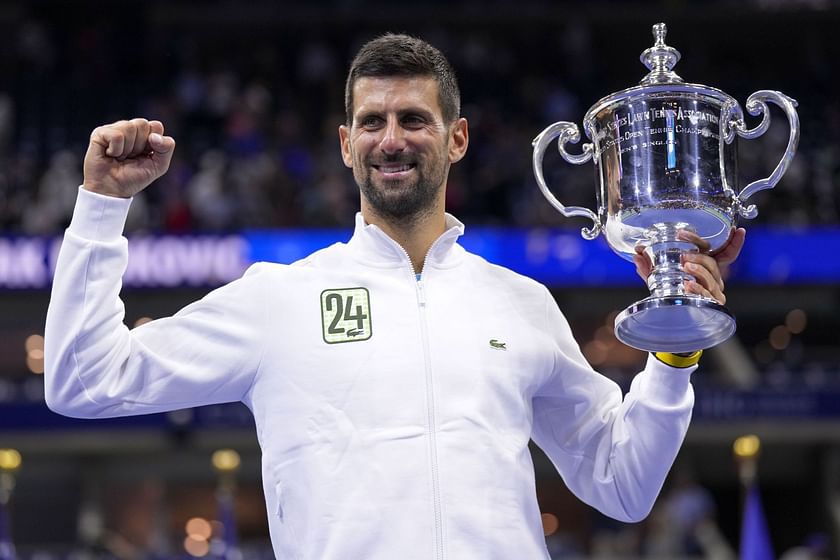 Rafael Nadal acknowledged Novak Djokovic's drive, noting that the Serb takes ambition to the extreme. He contrasted the 24-time Grand Slam champion's ambition with his own, which he considers more balanced and healthier.
"I think he has the ability to take ambition to the maximum. I think I've been ambitious too but a bit healthier that allowed me to see things in a different way," he said.
However, the Spaniard recognized that their different cultural backgrounds also played a role in shaping their diverse approaches to tennis and life.
"I'm not frustrated, overly angry on court when things aren't going well, it's my way to feel and live it. We also come from different cultures. Each player lives things a different way," he added.
Rafael Nadal and Novak Djokovic share one of the greatest rivalries in the history of the sport. The two have faced each in 59 tour-level encounters, with Djokovic holding a slight edge in their head-to-head record, leading 30-29.
What is the foot injury that has troubled Rafael Nadal over the years? Check here