A Formula One magazine's comments on female tennis players, particularly on American teenage star Coco Gauff, have not gone down well with fans.
The BusinessF1 magazine recently printed an article analyzing the failure of the W Series, an all-female racing championship. The article suggested that the series, which majorly involved minors as contestants, flopped due to its lack of "sex appeal".
It further stated that the W Series did not market its contestants as well as women's tennis, where the stars "sell themselves" with their sex appeal.
"Many people believe that the biggest asset of the W Series was the sex appeal of the 18 drivers. But the drivers were never exposed to the media in the way that women in some other sports are, such as tennis," an excerpt from the magazine article read.
"They have compared the selling of women's tennis to W Series and have found it lacking. Women's tennis stars use their sex appeal to sell themselves and the tennis," the article said.
Further, the magazine showcased a picture of 18-year-old tennis sensation Coco Gauff and claimed that the teenager used her sex appeal to enhance her image and sell herself.
"Coco Gauff burst into the tennis consciousness in 2019 and was an overnight sensation. As arguably the best looking tennis player currently on the circuit, she has not been afraid to discreetly use her sex appeal to enhance her image."
"Coco Gauff used her sex appeal to sell herself but that is a well-trodden path in women's tennis. It was no detrimemt to her career."
Tennis fans were astounded by the implications made by the writers of the article and took to social media to express their feelings against the magazine's ideology.
"SHE TURNED 18 ONLY LAST YEAR WHY ARE YOU SEXUALISING A MINOR I'M GONNA BE SICK," one fan wrote.
"Coco gauff is 18 & she made her WTA debut when she was 15 so pretty gross to imply that," another fan remarked.
Here are a few more reactions from fans:
---
"Don't try to feed into any stereotypes, just be you" - Coco Gauff's mantra on life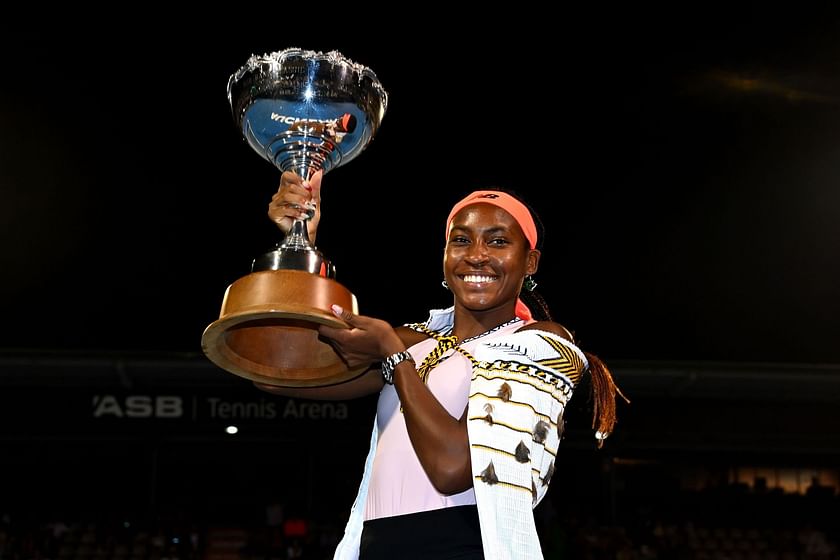 Coco Gauff has achieved a lot of success in her young career already. Since turning pro in 2018 at the age of 14, the American star has won three titles and achieved a career-high ranking of World No. 4 in singles and World No. 1 in doubles.
Gauff reached her maiden Grand Slam singles final at the 2022 French Open. She has also appeared in two Major finals in women's doubles - at the 2021 US Open and 2022 French Open.
Speaking about the legacy she wishes to leave behind, Coco Gauff said a few weeks ago that she wanted to promote authenticity. She also credited the Williams sisters for inspiring her to dream big.
"For any kid, but especially ones that look like me, I think for the most part, just continue to do what you want to do no matter what people say. I think for me the Williams sisters definitely inspired me to play tennis because I saw someone like me playing in a sport with not a lot of people looking like me," she said during a press conference at the 2022 US Open.
"I hope I can be that for other kids. Yeah, that's all I can say really. Just continue to be our authentic self. Don't try to feed into any stereotypes, just be you," she added.
Edited by Shubham Banerjee