World No. 1 Serena Williams will look to become the 6th at the 2015 U.S. Open. Sometimes greatness is exceeded by a greater talent when a new generation takes over. Sometimes greatness stands still, almost daring the next generation to go one up and yet, waves and waves of new blood hit the rock and fall flat. That is how legacies are made, legacies that become history, legacies that are remembered, and talked about long after they have turned into history. Serena Williams, turning 34 in a fortnight, has the look of a person who knows what she wants and would summon every ounce of her ability and experience to get to that, as she showed in the epic clash against elder sister Venus Williams. There is a buzz at the Arthur Ashe Stadium. Rain caused the semi-finals to be pushed to Friday but Serena Williams is already an overwhelming favourite, not just against Roberta Vinci but also to win the US Open 2015. She is at the cusp of doing something terrific, something only five players, male or female, have done in singles – winning a Calendar Slam. Calendar and Non-Calendar Slam: A Calendar Slam involves a player winning all the four Grand Slams held in a calendar year, starting with the Australian Open, then French Open, Wimbledon and finally US Open. Serena Williams already has the Non-Calendar Slam, holding all the four titles at the same time, starting from US Open last year to Wimbledon of this year. As she is on the verge of scaling a new height, it is well worth it to check why the Calendar Slam is so elusive and hence, rare and celebrated.It is obviously one of the most coveted records in sport, given it involves total domination by one player over an entire year, over three different kinds of surfaces. That diversity in conditions, playing surfaces and therefore, styles and the need to maintain oneself in top gear to stave off opponents is what makes achieving a Calendar Grand Slam a remarkable and laudable achievement. A feat not achieved in 27 years: The last time a player won a Calendar Slam was way back in 1988, 27 years ago when Steffi Graf did it. Serena Williams has 21 Grand Slam Singles Titles, one short of Graf's record of 22 in the Open Era. That adds further significance to her victory, if she does it. Serena already has three career slams, one short of Graf who has four. A career slam is when a player wins all four majors during the course of a career. Serena still has a big mark that separates her from Graf – a Calendar Super Slam that involves winning all four majors, the Olympic Gold and the WTA Tour Championships, although Serena does have a Career Super Slam winning all the six in the course of her career.Here are the only five players who have achieved a Calendar Year Grand Slam in more than century old history of the game in Singles.(Stats courtesy: Wikipedia)
#1 Steffi Graf, 1988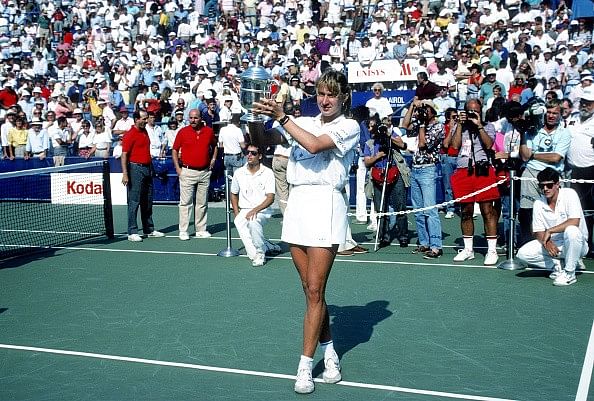 Probably the most adored tennis player of all time, Steffi Graf has the most titles by a player in an Open Era – 22. She also completed her Career Slam at the young age of 19 in 1988. 1988 was also her golden year, as she completed a Super Slam, the only player to have achieved that in a period of 12 months, winning all four Grand Slam Titles, the Olympic Gold Medal and the WTA Tour Championships.
Graf won five major consecutive titles in 1988-89 and four more in 1993-94, making her the only women's singles player to win four consecutive titles in a career – twice.
She is also the only singles player, male or female to have won at least four titles at each Grand Slam, a sign of her remarkable versatility and adaptability across all kinds of surfaces. The German is considered by many as the greatest singles player of all time although Serena does have a genuine shot at overtaking her, at least in the number of titles won.
#2 Margaret Court, 1970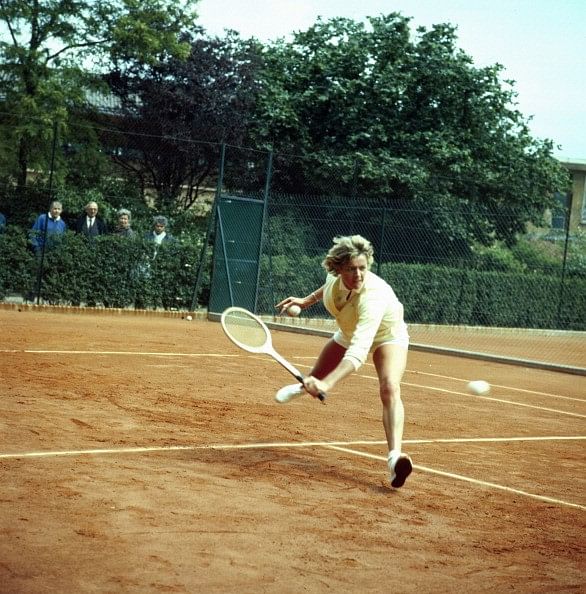 Margaret Court still holds the record for most wins by a Singles player at one tournament. The Australian won 11 Australian Open titles to go with her record of most Singles titles, all time, 24.
She has three Career Slams having won the Wimbledon thrice, winning the remaining three Grand Slam titles at least five times. Court is one of the only three women's singles players to have won six consecutive Grand Slam titles between 1969 and 1971. Having completed her Career Slam in 1963 with the Wimbledon, Court took another seven years before dominating women's tennis over the entire year.
She is also one of the youngest to complete a career slam having done so at the age of 20, bettered by just two other women. Court's crowning glory and what probably makes her the greatest of all-time is the fact that she is one of the only three players to have won the elusive Boxed Set of titles and the only player ever to win the Boxed Set twice.
A Boxed Set means a player has won every single Grand Slam title– Singles, Doubles and Mixed Doubles at each of the four Grand Slams. Serena Williams is really close, just two short of a Boxed Set herself but Court has won a Boxed Set each before and after the Open Era making her peerless.
#3 Rod Laver, 1962 & 1969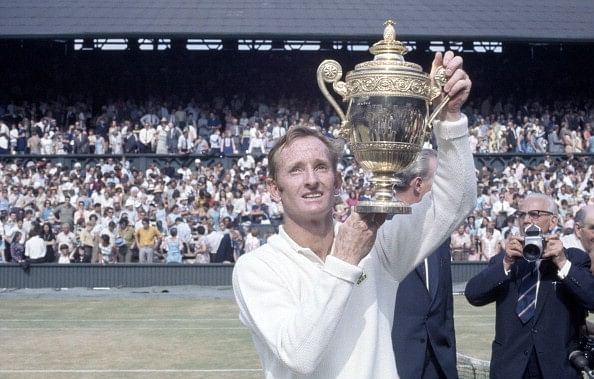 Rod Laver is considered by some as the greatest men's Singles player ever, arguably, for two reasons.
He won 11 Grand Slam titles, still a very respectable number. He remains, till date, the only player to have completed the Calendar Slam twice. That he did it seven years apart shows his class. That he was banned for five of those seven years from competing the Grand Slams for having joined professional tennis, is a statistical tragedy.
Roger Federer holds the record for most Slam titles, 17. Rod Laver completed his career slam at the age of 24 winning the US Open in 1962, the same year he completed a Calendar Slam. Although many players have come close, the Australian remains the last male Singles player to hold all four titles together.
#4 Maureen Connolly Brinker, 1953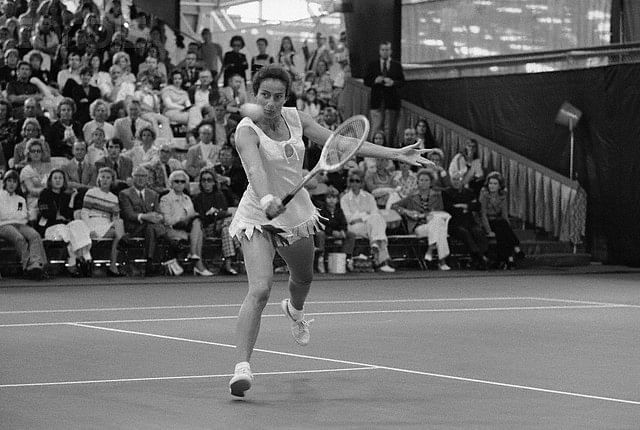 The American won 9 Singles titles in all. She won the Calendar Slam in 1953.
Interestingly, of the four finals in 1953, Connolly had to face Doris Hart in three. Connolly won all four finals in 1953 without losing a set, making her feat even more remarkable. She only ever lost a set in her first Grand Slam Final, winning the remaining eight in straight sets.
She won three Grand Slams prior to her Calendar Slam and two more a year later. Connolly was also the first woman to complete a Career Slam in 1953, a feat her rival Doris Hart later achieved in 1954. Connolly also remains, till date, the youngest player ever to complete a career slam at the young age of 18, with Steffi Graf coming remarkably close, completing her own Career Slam at 19.
#5 Don Budge, 1937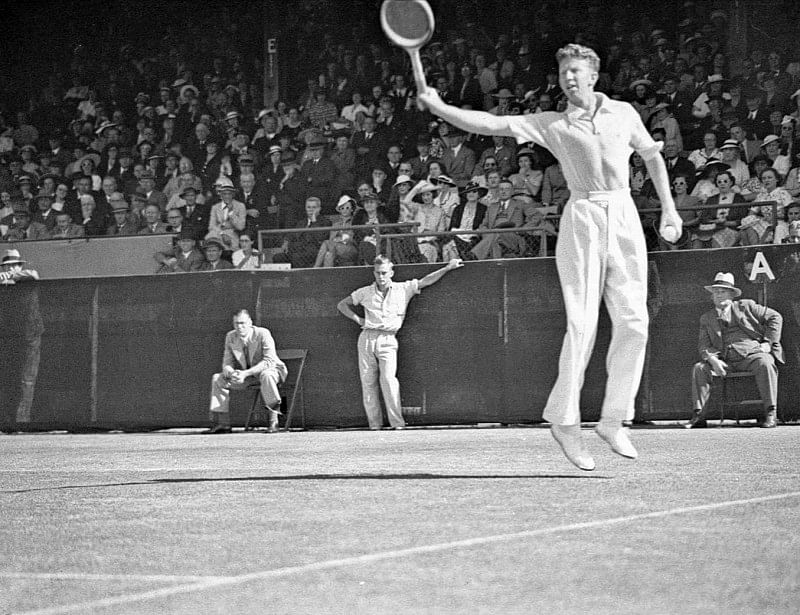 There are many reasons why history will remember American player Budge, who became the first ever tennis player to win a Calendar Slam. He remains, to date, the only men's Singles Champion to have won six consecutive Grand Slam titles, starting from Wimbledon in 1937 and ending at the US Open in 1938.
Winning a Career Grand Slam at the young age of 23, Budge was unfortunate for having lost the golden phase of his life between 1940 and 1945 when due to war, a lot of Grand Slam tournaments weren't held. Budge did win Pro Slam tournaments but the six consecutive titles he won remained his only six majors.