#4 Alberto Del Rio says the assault charge was a lie from his ex to get revenge for him cheating on her
Alberto Del Rio has spent the last year going through what he calls 'a horrible nightmare' after assault charges were raised against him by his ex-fiancee Reyna. However, in the interview, he revealed that the charges had been dropped because the alleged victim had made them up.
Alberto Del Rio would go on to state that his former partner wanted revenge against him because he cheated on her with another woman in their own bed and as a result, she made up the assault charges.
"All that horrible nightmare from last year, it's about to be over," said Alberto Del Rio. "Everything in my favor with zero, zero evidence against me, with my ex-fiancée even apologizing publicly, withdrawing charges, and speaking to the authorities and telling them, 'I'm sorry, I f'd it up. I wanted revenge, I was p*****, I was angry, I hated that man, because that man cheated on me 10 days before our wedding in our house, in our bed, and I just wanted to make him suffer.'"
Alberto Del Rio went on to add that he was sort-of thankful to his ex-partner for being brave enough to allegedly reveal that his alleged crimes didn't take place, which is why he was able to return to being in the public spotlight as a wrestler again.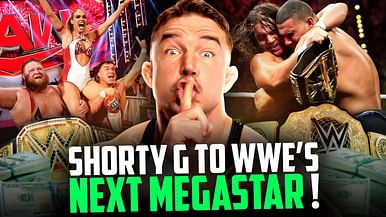 Why Chad Gable could be the next WWE mega star