#4 Triple H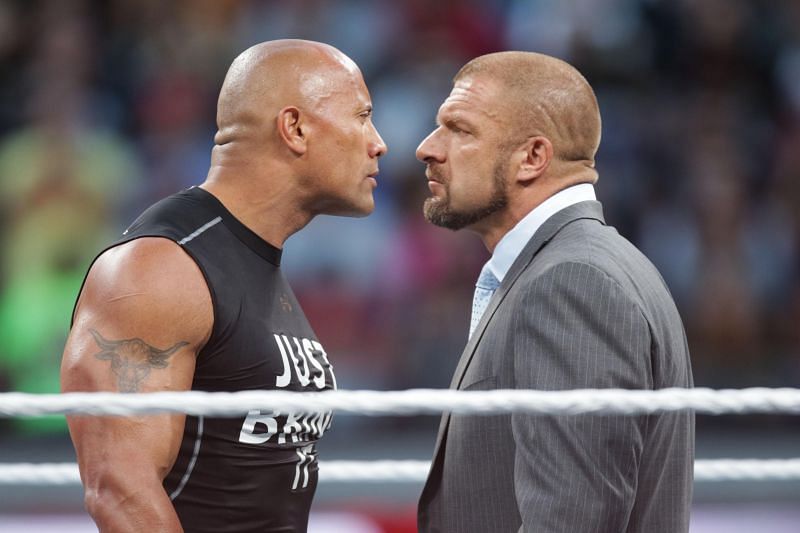 It is generally well-known that The Rock had real-life beef with most members of The Kliq. WWE Hall of Famer, Bret Hart, launched a web series called Confessions of The Hitman in 2020, and he shared stories of both Shawn Michaels and Triple H bullying The Rock.
When it came to the King of Kings, Bret Hart said he was glad that The Rock overcame the bullying and went on to become a huge star in WWE.
"Triple H was the same. He was always out to get The Rock. Shawn was out to get him and they just worked on him, and worked on him, and worked on him. And I left. [The Rock] was still in the doghouse with those guys. They wanted him [out] as bad as they wanted me out. Like, they were after him. And, for me, maybe a year later, he started getting his break and he started to take off in WWE." Hart added, "and I'm so glad he overcame their petty bulls--t."(h/t Wrestling Inc.)
Thankfully, both Triple H and The Rock have mutual respect for each other today, as the latter even sent a heartfelt message to The Game on the occasion of Triple H completing 25 years in WWE.