Several WWE Superstars have hit back at their body shamers in the past few years.
A few people have tried to body shame some WWE Superstars on social media. However, these wrestlers did not tolerate this shameful and unacceptable behavior and fought back
Alexa Bliss is the latest WWE Superstar to teach body shamers a lesson. Bliss, who had suffered from body issues growing up, hit back when a Twitter user tried to body shame her.
"#1. how F'Ing DARE you try to body shame me. #2. All pics except last one are very old. #3 I haven't been able to control my weight loss lately since being sick a few months ago . #4 all u have to say about my career since 2013 is pics of my butt? I pity u ✌🏻 bless,"
Here are five other times WWE Superstars have rightfully hit back at their body shamers.
---
#5. WWE Superstar Dana Brooke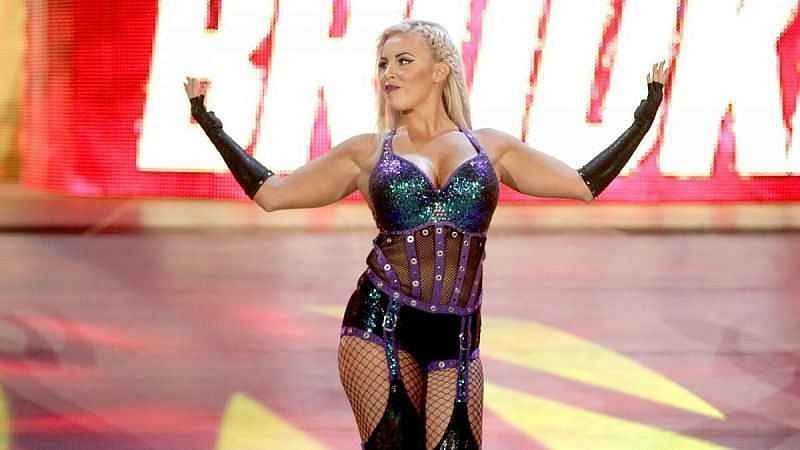 Dana Brooke is a hard-working WWE competitor. She has worked her way up from the performance center to Monday Night RAW. Brooke is also one of the most athletic female superstars in WWE, having practiced gymnastics and bodybuilding before jumping into pro wrestling.
Despite her hard work in the ring, some people tried to body shame her on social media last month over plastic surgery links. She was quick to slam her body shamers with a long message on Instagram.
My biggest Flex is I'm secure within … I don't listen or let anything effect my state of mind! People wanna guess stuff is about them and come back with some dumb shit- NEWSFLASH I don't waste my breathe or talk negative, I state facts where it matters and it's not on you!
The 32-year-old addressed the changes in her physical appearance, revealing that she has not had any plastic surgery on her face and does not plan to. Brooke explained that her face looks a little different because she lost weight due to hard work.
"No one needs this Body-shaming that I've seen all week long with women! It's sad! And in FACT it means ur not secure about YOURSELF! So I know what imma do.. Is flex on. CONFIDENCE IS KEY."
Dana Brooke has proven to be tough in and outside the ring. She slams her body shamers as powerfully as she slams her opponents on the mat.
#4. WWE Superstar Doudrop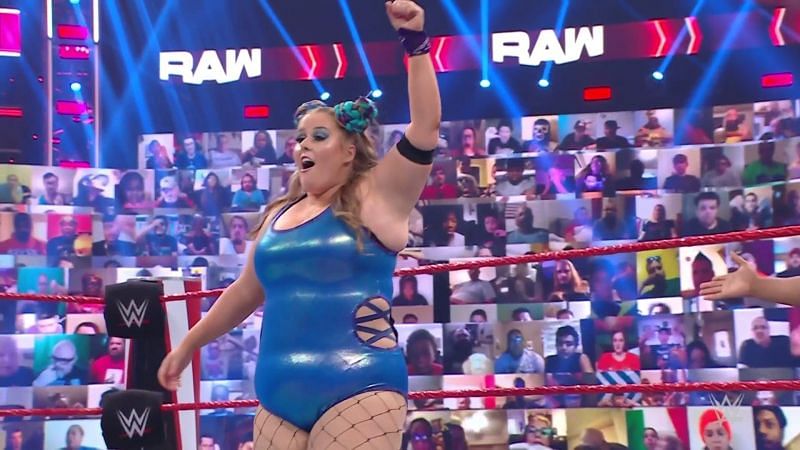 WWE Superstar Piper Niven, a.k.a Doudrop, made her debut on Monday Night RAW a few weeks ago alongside Eva Marie. Marie introduced her as her protégé.
Doudrop has impressed in her debut match, pinning former WWE SmackDown Women's Champion Naomi. However, a portion of the WWE Universe ignored Doudrop's impressive performance to body shame her.
Eva Marie's protégé hit back at her body shamers with a powerful message on Twitter.
"Successful big people are often met with this because we remind people of their own shortcomings, they want to believe that success is only for the "perfect people" and that's why they didn't achieve their dreams and we prove them wrong. Don't even worry about them, I don't,"
The 30-year-old WWE Superstar received messages of support from several wrestlers, including Mia Yim and Bronson Reed. Doudrop continued her eye-catching performances on RAW in the following weeks.
Doudrop has three victories since making her main roster debut. She teamed up with Eva Marie, Nia Jax & Shayna Baszler to defeat Alexa Bliss & Asuka & Naomi & Nikki A.S.H. in an 8-Person tag team match last week.
#3. WWE Superstar Kevin Owens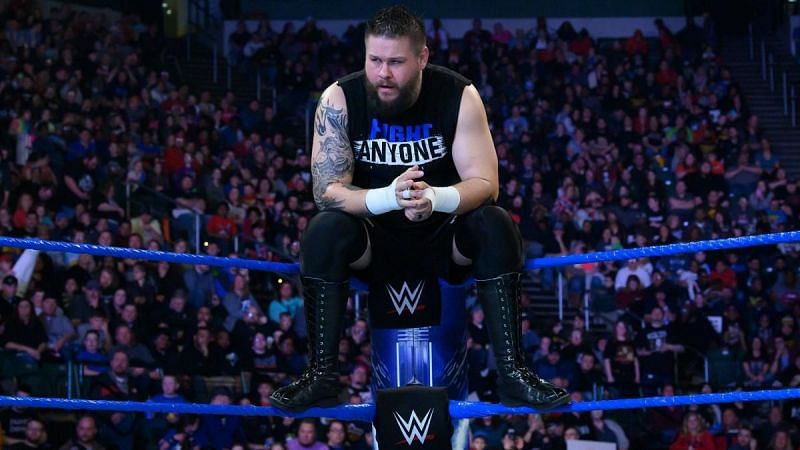 Kevin Owens has proven himself to be one of the most successful WWE Superstars on the roster today. He has many achievements, including winning the Universal Championship.
Owens has been body-shamed several times. He would usually retweet and troll his body shamers. However, he was all serious in his response to one Twitter user who commented on his underarms.
"Do you mean the skin condition I live with every day that actually makes my life quite difficult sometimes? Thanks, Julia, but I think I'll just keep being me. P.S. Way to be 'body positive'," The former Universal Champion fired back at his body shamer.
The SmackDown Superstar has also slammed another user for fat-shaming him. Owens reminded fans that he has three grandchildren and asked him to grow up and be a role model for them.
Kevin Owens has been feuding with Sami Zayn over the past few weeks. Although he lost their bout at WWE Hell in a Cell pay-per-view, he quickly retaliated and defeated his rival in a Last Man Standing match on the July 2 episode of SmackDown.
#2. WWE RAW Women's Champion Rhea Ripley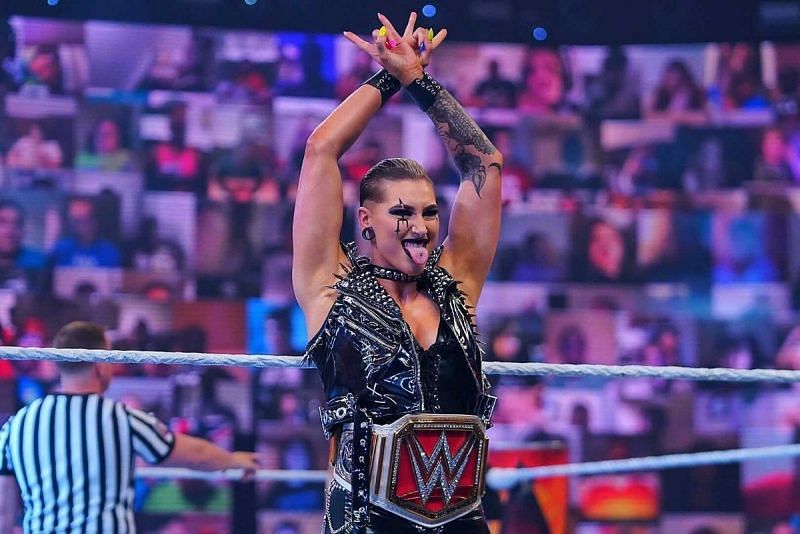 Rhea Ripley has proven herself to be a top player throughout her career in WWE. The 24-year-old sat climbed her way to the top of every show she performed on, winning the NXT UK Women's Championship, NXT Women's Championship, and RAW Women's Championship.
Nearly a year ago, the then-NXT Women's Champion was subjected to body shaming by a Twitter user. The RAW Women's Champion showed her brutality as she fired back at the body shamer.
"Pure Ignorance. Grow up. Be better. If you have nothing good to say then zip it, it's that easy."
Ripley did not let such haters get into her head as she continued her successful journey in WWE. She made her main-roster debut less than a year later to defeat Asuka at WrestleMania and capture the RAW Women's title.
The Nightmare is currently feuding with Charlotte Flair and is scheduled to defend her title against The Queen at the Money in the Bank pay-per-view. In her last match before facing Charlotte, Ripley defeated Natalya last Monday on RAW.
#1. WWE Superstar Charlotte Flair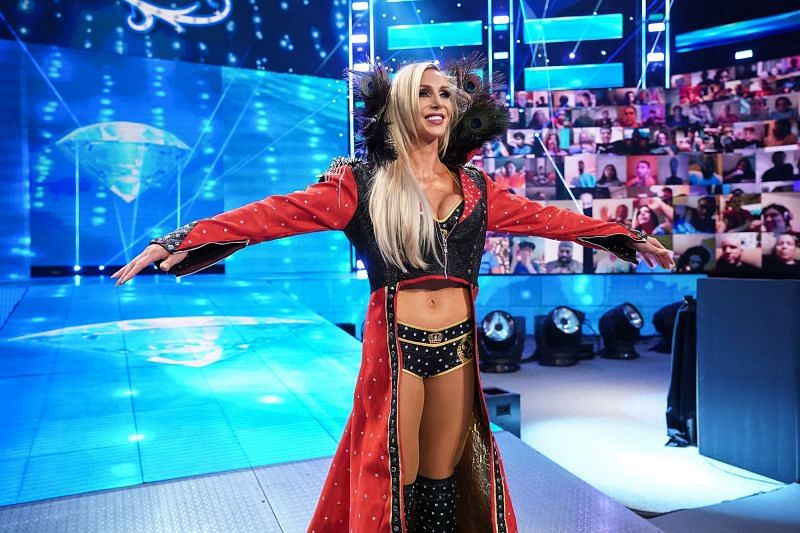 Charlotte Flair is one of the best WWE Superstars in history and arguably the best female competitor of all time. That did not prevent the 13-time Women's Champion from getting body-shamed on social media by a few users, who she responded to impressively.
Last year, Flair had to take time off WWE to undergo cosmetic surgery. When she made the announcement, she was bombarded with a few body-shaming tweets. The Queen did not hold back and fired at the body shamers in a series of tweets.
"I do not owe anyone a thing. But I will not allow people to think I'm somehow ashamed of it for even a second longer. I'm not upset or angry, but enough is enough. The body-shaming in general (not just me) has been allowed to go on for far too long."
Another Twitter user tried to body shame Charlotte last April when he commented on her appearance on Monday Night Raw. Again, the former RAW Women's Champion slammed the body shamer.
Flair opened up about being subjected to body shaming in an interview with the Press Association.
"Negative comments in terms of body image are the hardest thing the women probably struggle with. But I think the best thing that we can do as WWE superstars is taking that negativity and using it in a positive way, because there are so many young kids on Instagram, Facebook and Twitter to not send the message of hate on to. [We need to] ignore if someone is saying something bad, and not add fuel to the fire."
Charlotte lost her chance to re-capture the RAW Women's Championship at Hell in a Cell, although she won her match against Rhea Ripley by disqualification. She has another shot at the title next Sunday at WWE Money in the Bank.