In mid-2007, Brie and Nikki Bella signed with WWE. The twin sisters spent several years as active competitors on Monday Night RAW and SmackDown before officially retiring from in-ring competition in 2019.
While in the Stamford-based company, Nikki dated Dolph Ziggler and John Cena. Meanwhile, her twin sister married Bryan Danielson (fka Daniel Bryan). The Bella twins have also admitted their attraction to another WWE Superstar.
During a Q&A session on their YouTube channel in 2011, a fan asked The Bella Twins about their thoughts on Randy Orton.
"He's hot, sexy," Brie said. "Extremely hot!" Nikki added. "Amazing in the ring, and umm..." Brie continued. "Yeah, actually he's one of my favorite wrestlers in the ring. He's just so entertaining and fun to watch. I'm just always wondering what he's gonna do next. And he's an amazing husband and father," Nikki explained. [1:32 - 1:48]
Orton was still married to his first wife, Samantha, in 2011. However, the couple split two years later. In 2015, The Viper tied the knot with his second wife, Kimberly Kessler.
A former superstar once accused Nikki Bella of 'cheating' on John Cena with another co-worker. Check out the story here.
---
Randy Orton has been absent from WWE since May 2022
Randy Orton last competed in the Stamford-based company in May 2022, when he and his RK-Bro partner, Matt Riddle, lost the RAW Tag Team Titles to The Usos on SmackDown. A few days later, it was revealed that The Viper had suffered a legitimate back injury. He has since been out of action.
While some rumors have suggested that the 14-time world champion might retire from in-ring competition, Orton recently ordered new wrestling boots, seemingly debunking these speculations. However, The Viper would probably not return at WrestleMania 39 as many fans hoped.
John Cena and Randy Orton once got into a heated real-life argument at a WWE venue. Check out the story here.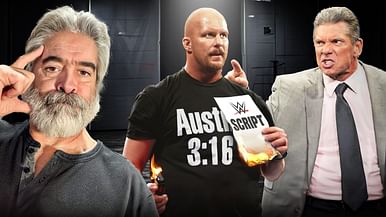 How Stone Cold was born in 2 minutes